The Louvre's renovated Salle des États has reopened, with Leonardo da Vinci's Mona Lisa returned to its rightful place – and with a new state-of-the-art glass panel offering clearer visibility.
The Salle des États reopened on October 7, after ten months of renovations. The Mona Lisa now sits opposite the Louvre's largest painting, the Wedding Feast at Cana by Veronese.
It is also situated alongside the work of the Venetian masters of the 16th century, with all masterpieces now featuring new written and translated material.
Artwork information labels are now bilingual, while room panels are trilingual. In each corner of the room, there are four alcoves for visitors to use, also featuring spotlight panels on observing and understanding the Mona Lisa.
Visitor traffic flow reorganised at Salle des États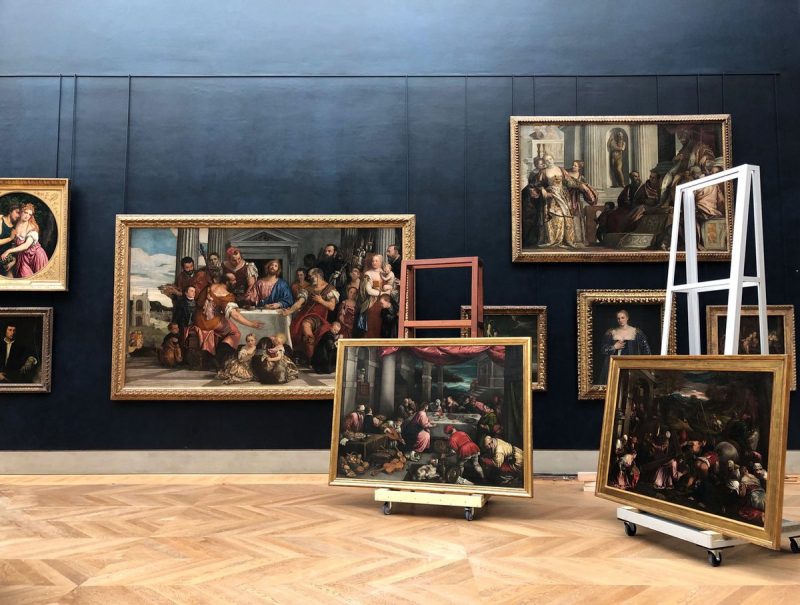 As part of the renovations, visitor traffic flow has been reorganised so that all guests can view the artworks, even during peak attendance periods.
With the new layout of the room, the Louvre hopes to improve the display of the Mona Lisa and the paintings of the Venetian masters.
Other improvements to the Salle des États include the installation of new lighting, refurbished floors, and walls repainted in midnight blue.
There is also a new state-of-the-art glass panel offering clearer visibility of the Mona Lisa. The glass features advanced anti-reflective technology.
New lighting, refurbished floors and repainting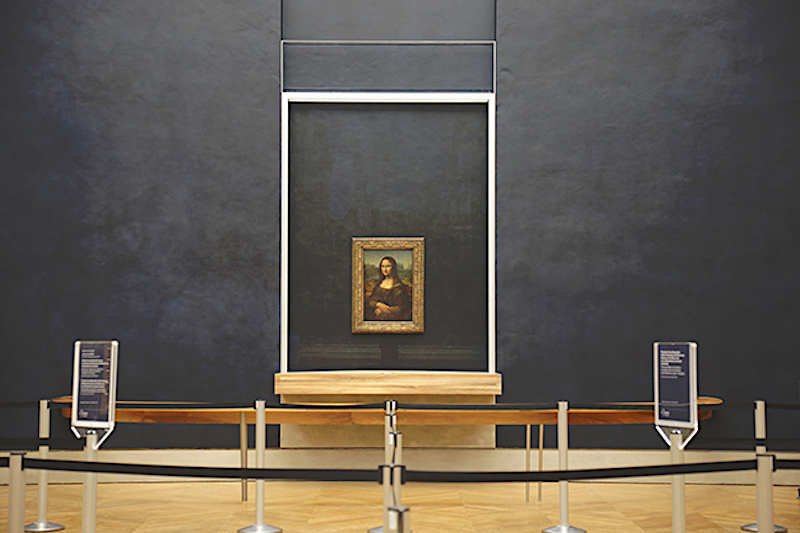 According to the Louvre, visitors spend an average of three to four minutes near the Mona Lisa and approximately 50 seconds observing the artwork.
The room's architecture was preserved in consultation with Lorenzo Piqueras, the architect and designer leading the renovation between 2001 and 2005.
As the Salle des États welcomes seven to eight million visitors each year, the floor has also been thoroughly cleaned, stripped and waxed.
Experience Mona Lisa: Beyond the Glass in VR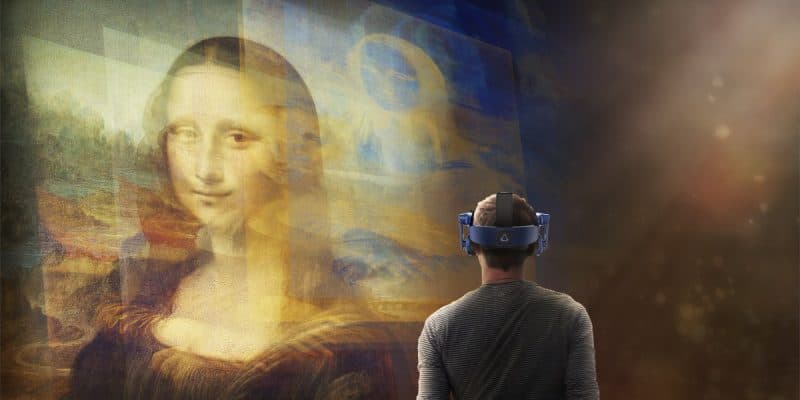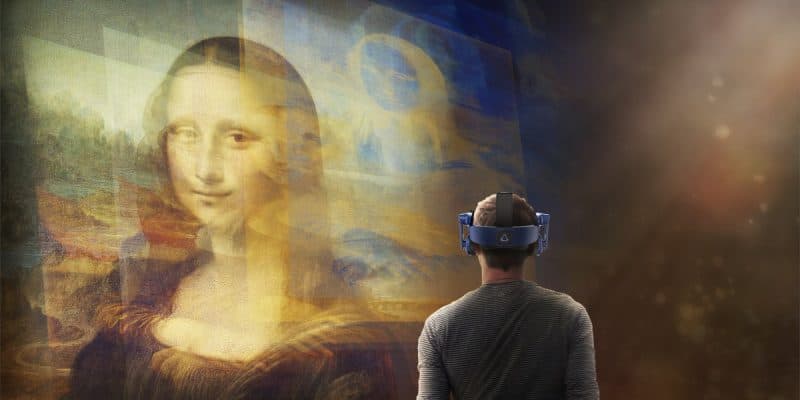 Meanwhile, the Louvre collaborated with HTC Vive Arts on its first virtual reality (VR) experience for visitors, called Mona Lisa: Beyond the Glass.
The VR experience brings to life the story of the Mona Lisa and is on display in the museum's Leonardo da Vinci exhibition, which commemorates the 500th anniversary of the artist's death.
Images: The Louvre