Moment Factory, the multimedia studio specialising in the conception and production of immersive environments, made its Australian debut at the first-ever Illuminate Adelaide, an annual winter festival of innovation, music, art and technology.
The company is a featured international artist at the event, which opened on 17 July, and is presenting Light Cycles, an outdoor experience at Adelaide Botanic Garden.
An immersive experience in nature
Through Light Cycles, visitors can connect with the rhythms of nature through light, music and video art installations. The immersive experience leads then along an hour-long journey down the Botanic Garden Pathway, through seven different zones including a tunnel of fog clouds and an ode to the setting sun.
Visitors will experience changing illuminations and a dynamic soundscape that have been designed to capture and communicate the atmosphere of the forest, trees and lake. Moment Factory took inspiration from the Botanic Garden and its unique setting, developing over half of the concepts in situ and tailoring them to the environment.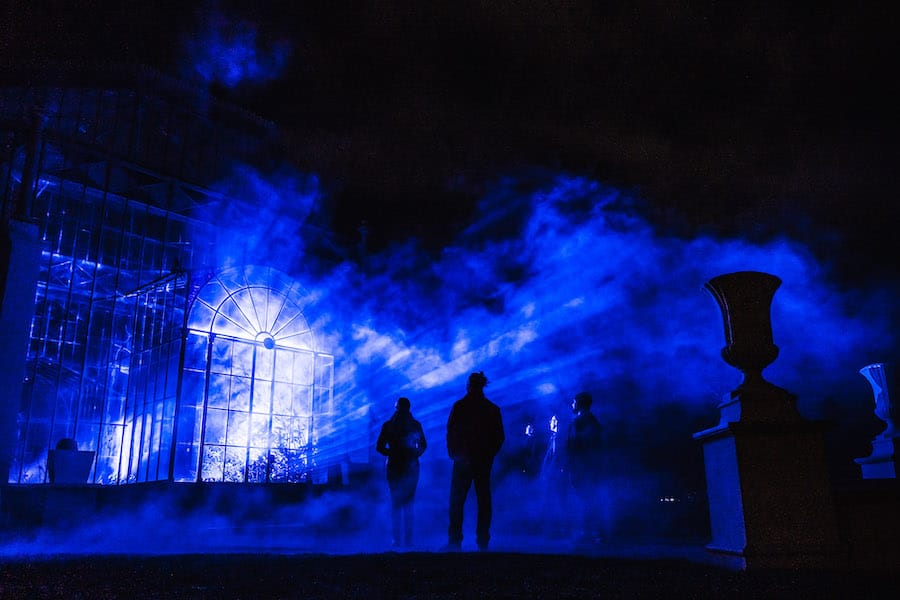 The team also adapted three installations from the award-winning North Forest Lights experience at Crystal Bridges Museum of American Art, building on Moment Factory's Lumina Night Walks series.
Despite the challenges of creating the custom installations during the pandemic, the team succeeded by working closely with the festival team and Moment Factory's Forest Lab, a test site with a lake in the Quebec woods. Here, it was able to use 3D scans, aerial photography and virtual technology to design multimedia features and map them onto Adelaide Botanic Garden's landscapes.
Earlier this year, Moment Factory also announced that its successful Lumina Enchanted Night Walks series will return for a new season this summer. These unique multimedia transformations enhance outdoor natural sites and engage visitors of all ages, encouraging them to reconnect with nature, and can be found at a number of sites around the world