The National Gallery has begun its 5-year plan to enter the Chinese market with a takeover of Shanghai Metro Station.
The Shanghai Metro takeover was part of the brand's entrance into the Chinese market. The campaign marks the start of a 5-year project to build brand awareness and licencing revenue in China.
The gallery highlighted some of its most famous artworks on a 30 metre long advertising panel. The panel was named 'Cultural and art corridor'. The advertising panel was located in Shanghai Metro station, and included works by Van Gogh, Da Vinci and Monet.
The metro station brings an estimated 200,000 commuters each day – meaning around six million commuters saw the 30 day campaign.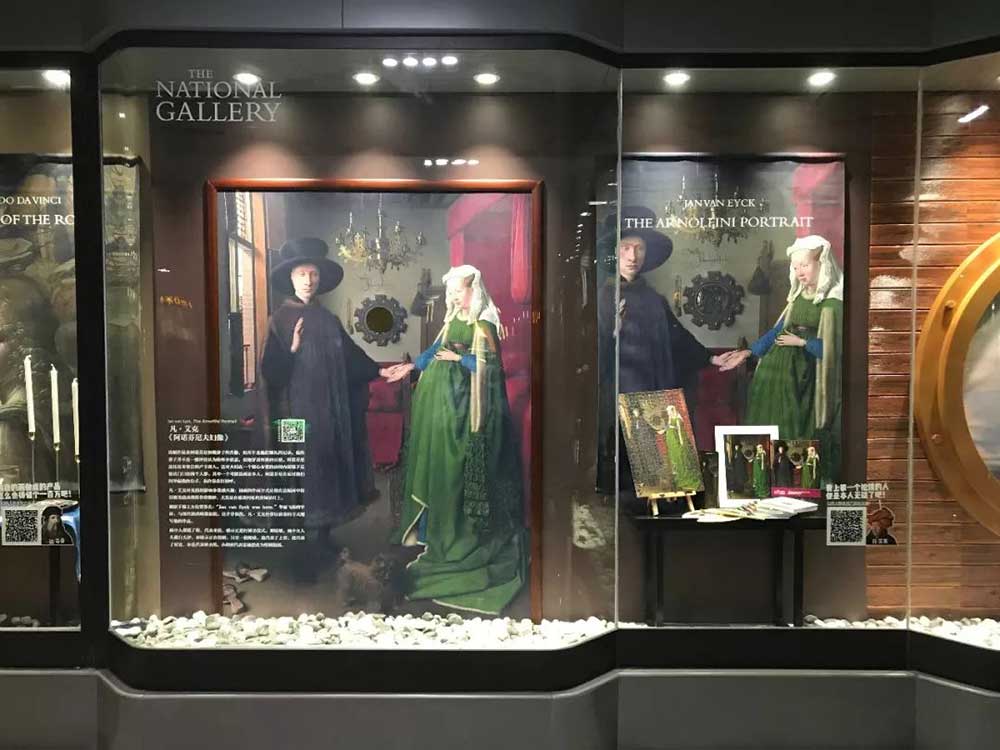 The gallery worked with Alfilo Brands, a major licensee and retailer with a focus on Greater China, on the campaign.
"Diversifying global reach"
Judith Mather, buying and brand licensing director at the National Gallery Company, said: "this is one of the most exciting projects I have worked on in my career and I am so excited about the opportunity to diversify the global reach and awareness of the National Gallery. I am looking forward to exploring the potential this campaign has in other cities across China."
Yizan He, CEO of Alfilo Brands, added: "I am delighted that this marketing campaign has been well received by Chinese consumers. As the exclusive master licensee of the National Gallery in Greater China, we are committed to developing high quality and exquisite lines of National Gallery licensed merchandise and offer Chinese consumer unique shopping experience."
China is an essential market for the National Gallery. An estimated 300,000 Chinese visitors visit the National Gallery each year. The company aims to generate around 100 million brand impressions during the first year. It is looking to generate 200 to 300 million during the five year term.
After the National Gallery's campaign ended, the British Museum then displayed seven replica artworks at the station. The museum will also hold a series of lectures and activities in Shanghai, 99ys reports.
It marks another success for the museum in the Chinese market, after the British Museum's Tmall shop opened last month proved to be a huge success with many items selling out within days.
https://mp.weixin.qq.com/s/J9V52CIAkhGOHh1D1ZvC5g