Norton Museum of Art, Florida, has reached its $100 million fundraising goal thanks to a donation from Ken Griffin.
The $16 million gift is the largest, single philanthropic gift in the Palm Beach institution's 77-year history. It comes from the Kenneth C. Griffin Charitable Fund and will fund the Campaign for The New Norton Museum.
Ken Griffin has also pledged an additional $4 million to endow the director's position.
The museum has now achieved its fundraising goal, with the donation bringing its total raised to $107 million dollars. The Museum will now construct a state-of-the-art, 59,000-square-foot wing designed by Pritzker Prize-winning architect Lord Norman Foster. The renovated Norton will reopen on February 9th.
Hope Alswang, Executive Director and CEO of the Museum, said: "it is impossible to overstate the importance of this gift to the Norton, and our sincere gratitude to Ken for making it possible. Not since Ralph Norton built the Museum itself has there been such a significant investment in it by a single donor. This gift is a great honor and a testament to Ken's belief in the Museum's vision for the future. The gift ensures the success of our campaign for the New Norton and will leave an indelible mark on the institution for many years to come."
"Ambitious, transformative vision"
Kenneth C. Griffin added: "The New Norton is the realization of an ambitious, transformative vision for the museum. It will create a wonderful opportunity for generations of Palm Beach families,
students and visitors to learn about and enjoy art."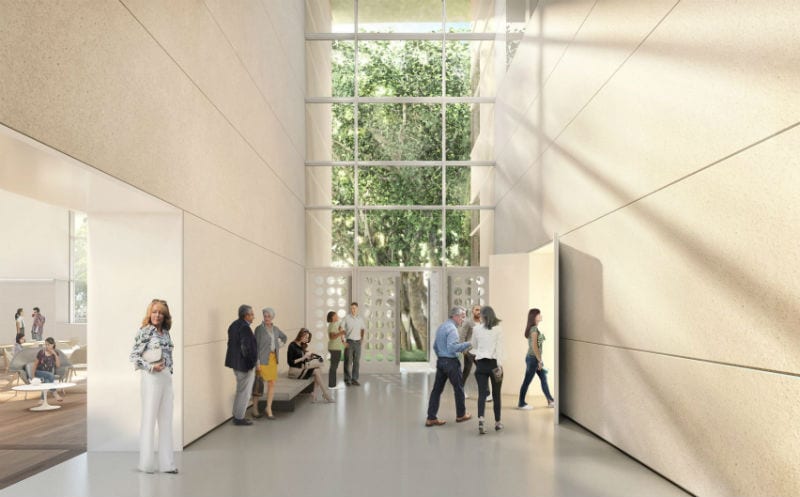 Kenneth C. Griffin is the founder and CEO of Citadel in Chicago. The company is one of the world's most successful and respected investment firms. He has given more than $600 million to educational and cultural causes, including the Art Institute of Chicago.
The Norton Museum's expansion will include 37% more exhibition space. This will allow it to dedicate galleries to its photography collection for the first time. The expansion will also increase education space will increase by 50%. Modern and contemporary sculptures will also displayed in new public gardens – the first to be designed by Lord Norman Foster.