Nottingham Castle has reopened after three years of closure and a £30m redevelopment with new galleries, a new visitor centre and an adventure playground called Hood's Hideout.
Hood's Hideout is a new family-friendly outdoor playground built into the former castle moat. It features tunnels, slides and rope bridges to replicate Robin Hood's hideout in Sherwood Forest.
Also new at Nottingham Castle is an immersive family-friendly attraction called Robin Hood Adventures, which takes visitors back in time to Sherwood Forest in the Middle Ages.
Hood's Hideout and Rebellion Gallery
Alongside Robin Hood and his band of Merry Men, guests enter a dark and mysterious tunnel before enjoying storytelling in a forest clearing as well as mixed reality (MR) gaming arches and digital tabletop games.
The Rebellion Gallery explores Nottingham's famous rebels, while a space for temporary exhibitions includes art activities. Creation Stations can be found across Nottingham Castle.
"The opening day has finally arrived and our whole team is delighted that we can welcome visitors to the grounds and Ducal Palace," said Sara Blair-Manning, chief executive of Nottingham Castle Trust. "It's been amazing to see the castle buzzing with life."
The castle's outdoor learning area, Robin's Retreat, is a home for activities such as stone rubbing. In addition, there are regular cave tours of the Ducal Wine Cellars, Romylowe Cave and King David's Dungeon.
Robin Hood Adventures attraction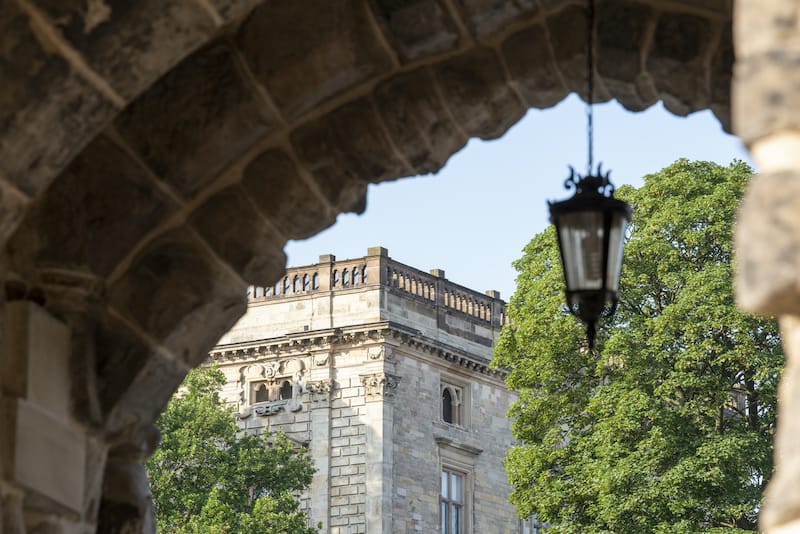 "Finally seeing our team of explainers bringing the galleries and exhibitions alive, alongside guests interacting with our amazing digital displays and the story of Robin Hood and rebellion being shared, has been well worth the wait," added Blair-Manning.
The Ducal Palace boasts nine gallery and exhibition spaces, including Robin Hood Adventures and Rebellion Gallery. Other spaces comprise the Nottingham Lace Gallery, Collections Gallery, Art Gallery, and The Lab.
"The transformation of Nottingham Castle will have a lasting impact on our city and its 1,000 years of history," said Nottingham City Councillor, Dave Trimble.
Elsewhere, High Life Highland previously issued a tender for an exhibition and content design partner as part of the transformation of Inverness Castle in Scotland.
Images: Nottingham Castle