Panasonic Connect, a leading audiovisual technology provider, has been looking back at some examples where its projection technology has helped to create unique visitor experiences.
Immersive experiences are drawing crowds to a range of different entertainment venues, from theme parks to museums, art galleries and exhibitions. The ability to transport visitors to new worlds, allowing them to see art and ancient artefacts in new ways, is inspiring the next generation of visitors.
Museums
Immersive experiences can change the way people look at history, changing the traditional image of museums. Bringing the past to life, as well as the ability to quickly refresh and renew immersive exhibits, has attracted repeat visitors and brought a new younger digitally-native audience.
The Velázquez Tech Museum, Madrid
The art of the famous Spanish painter has been brought to life in a stunning 360 degree immersive experience at the Velázquez Tech Museum, with the help of Panasonic. The tour shows different interpretations of Velázquez's work using innovative video mapping techniques, interactive systems and holograms.
Panasonic PT-RZ660 and PT-RZ120 projectors, along with the Panasonic ET-DLE060 lens and Panasonic ET-DLE035 ultra-short throw lens, have been used to help create this mesmerising experience.
The National Museum, Prague
When this museum in the Czech Republic built an underground corridor to connect its old and new buildings, it also created a spectacular exhibit, called Moments of History. This unique multimedia projection explores the history of the city from prehistory to the present using 38 Panasonic projectors invisibly positioned in the ceiling with Ultra Short Throw lenses to create 112m of panoramic views.
Artainment
Displaying the works of past masters through immersive experiences is changing the way art is seen at galleries and exhibitions around the world. Putting visitors at the centre of famous pieces of art or showing images on stunning large canvases across walls, ceilings and floors, allows the viewer to engage like never before – combining art and entertainment in a new way.
Bylo Nebylo
Panasonic projectors presented works of art from some of the greatest impressionists in incredible 4K colour and unique detail at this immersive exhibition that's built to tour. Using 28 Panasonic projectors, the masterpieces fill four high walls around the hall, two giant blocks in the middle of the space and even the ground below visitors' feet – complemented with music from the era.
Themed experiences
Immersive experiences are also a big trend in the theme park industry, with the major players leading the way.
To capture the hearts and minds of the digitally native generation, the latest attractions must deliver wonderous immersive experiences where visitors can participate, connect, touch and control. In addition, they need to create shareable experiences that can be instantly posted via social media to friends and family in the online world.
Illuminarium
Panasonic has partnered with Illuminarium Experiences, a reprogrammable immersive theatre that surrounds visitors in a sensory space of sight, sound and scale unlike any other.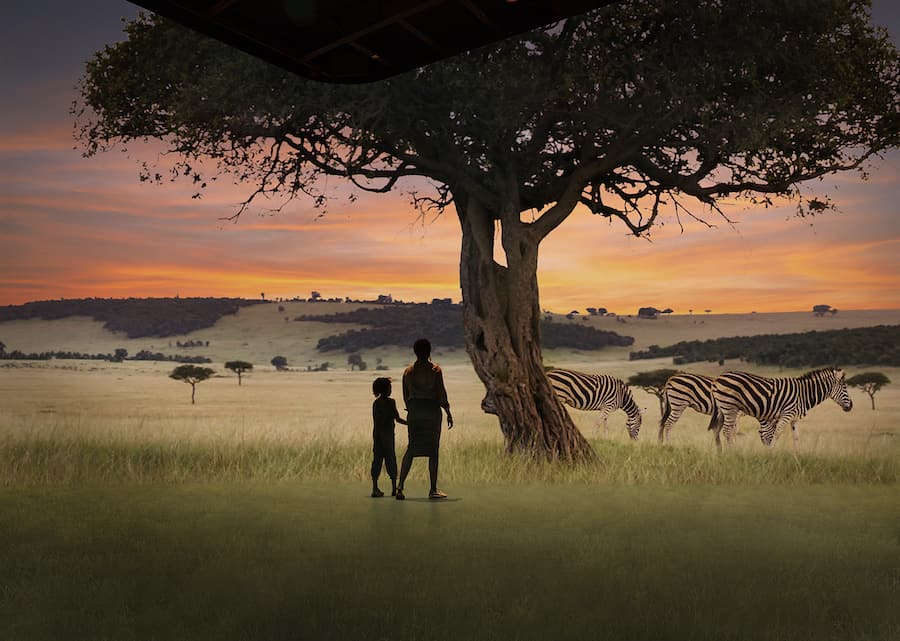 Forty-six 50,000 lumen 4K laser Panasonic projectors will deliver projection mapping over three billion pixels in each of the 25 to 30 entertainment venues to be known as 'Illuminariums' around the world over the next five years. Starting with an immersive virtual safari in the first venues, the aim is to bring to life out-of-reach places, people, and experiences to make our planet more connected.
AREA15
One of Panasonic's newest collaborations is with AREA15, an experiential event and entertainment district located just off the Strip in Las Vegas. AREA15 is the world's first purpose-built experiential entertainment district offering live events, immersive activations, monumental art installations and extraordinary design elements, alongside retail, bars and eateries. It was awarded the No. 1 spot in blooloop's "World's Top 11 Immersive Experiences."
This five-year collaboration with Panasonic provides AREA15 with turnkey solutions to provide seamless and unparalleled 360-degree visual experiences.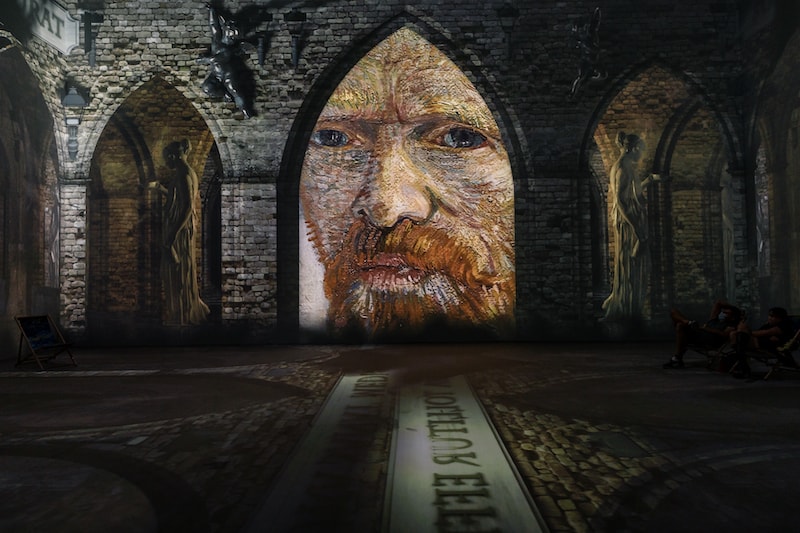 The first experience to use Panasonic projectors inside AREA15's Portal – a 7,500 square foot, 360-degree projection-mapped room – was the critically acclaimed tour, "Van Gogh, the Immersive Experience."
In addition to showcasing immersive art experiences to thousands of visitors inside the Portal, Panasonic's 4K projectors also provide bespoke backdrops for theatre performances, music concerts, corporate events and private parties.
Find out more
To discover more about the projection technology behind some of the greatest immersive experiences in the world and what might be best for your location, please click here.
Last month, Panasonic demonstrated a range of new products at ISE 2022 in Barcelona, launching new technology during the event, including new 4,000lm Solid Shine Laser LCD Projectors, the PressIT360 video conferencing solution, two new 20,000lm projectors: 3-Chip DLP and LCD and the new EQ2 Series of professional 4K LCD displays.
Elsewhere in the city, Panasonic Connect's technology was used as part of a spectacular new installation at Gaudí's iconic Casa Batlló.