The National Trust is collaborating with the Horniman Museum and Bompas & Parr to create an installation, The Imminent Diorama.
The installation will be situated within the grounds of the Horniman Museum one of the most scenic – and unprotected – view of the city of London.
The Imminent Diorama is aimed at encouraging the public to enjoy this view and also how it could appear in the next 80 years. It also highlights the precarious nature of these panoramas as they are currently unprotected.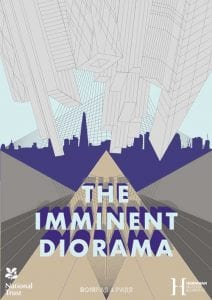 "The installation will bring together contrasting artistic points of view in one engaging, thought-provoking and interactive installation," said Sam Bompas of Bompas & Parr.
There is an open invitation for architects, artists, graphic designers and illustrators to contribute their vision of the city, with a closing date of 31st October.
If you are interested in submitting an entry, a detailed brief can be downloaded here.

Creating Points of View
The scheme also includes short films by south London actors, activists and writers who are vocally challenging the very real dangers of beautiful views south of the river.
The National Trust is open to suggestions from any other area of London that has important views that are not protected – and need to be. To get in touch, send a tweet to  @NTLovesLondon.
In 1937, the City of London Corporation has operated a policy called the 'St Paul's Heights' to protect and enhance important local views of Saint Paul's Cathedral from the South Bank, Thames bridges and various other locations in the east, west and north. The policy is to preserve these vistas for the pleasure and enjoyment of Londoners and all those who visit the capital city.
The Greater London Authority has protected 27 views in the capital, but only thirteen hold Protected Vista status. Nine of these are from north of the river, with just four from south of the river.
The National Trust is focusing on the preservation of urban views and designs which will run this year. A panel of experts will assess the views suggested by the public which will then be submitted to the Mayor of London.