How are retailers embracing attractions to tempt customers with experiences they can't get online? Find out at Blooloop's Retailtainment – Attractions are Bringing Customers to the Mall session at InfoComm 2019.
Blooloop is partnering with with Avixa to deliver a series of six hour long attractions technology sessions at world-leading audiovisual trade fair InfoComm. InfoComm is the biggest trade fair in North America for audiovisual (AV) communications professionals. Over 1,000 exhibitors and 44,000 attendees will visit the Orlando's Orange County Convention Center on 8 to 14 June.
IS183: Retailtainment – Attractions are Bringing Customers to the Mall

Weds 12 June, 11am-12pm, W311H
The shape of retail is changing. With malls competing for time with online shopping and a myriad of leisure activities, retailers are increasingly looking to attractions to to enhance the retail experience. Interactivity, personalisation and entertainment are key trends facilitated by the latest technologies. Sophisticated new experiences are creating a new kind of mall, with retail blending with entertainment to create a unique out-of-home experience: retailtainment.
Session content
Louis Alfieri, Principal and Chief Creative Officer of Raven Sun Creative, will discuss retailtainment, best defined as the convergence of brick-and-mortar retail, the physical manifestation of digital brands, and leisure entertainment into new forms of customer engagement.
Success is achieved when retail understands how to leverage the power of brand, story, and experience. Consumers and the guest experience must be combined. Consumers want content and experiences that have been recommended by peers and curated by voices they trust and with whom they feel a personal alignment with.
Louis' session will explore location-based entertainment, the three pillars of experiential entertainment, compelling storytelling, tactics and strategies, and opportunities and trends.
Jackie Wolford, Director, Design Studio, AOA, has created experiences with well known brands such as Disney, Universal, Caribbean Cruise Lines, SeaWorld, Sands and Virgin. She will be talking about her work and also give an overview of the trends in tech in retailtainment.  Jackie will then finish by discussing the new technologies that she's looking forward to being developed in the future.
John Stine is General Manager and Director of Business Development, ICON Park. ICON Park is a 20-acre, entertainment destination in the heart of Orlando's International Drive. The development includes retail and F&B as well as entertainment like the Wheel, SEA LIFE Orlando Aquarium, Madame Tussauds Orlando and SKELETONS: Museum of Osteology. In addition there is a 7D Dark Ride Adventure and StarFlyer Orlando, the world's tallest swing. John will be talking about the development of this entertainment destination, his challenges as GM, and where he sees opportunities in the future.
Speakers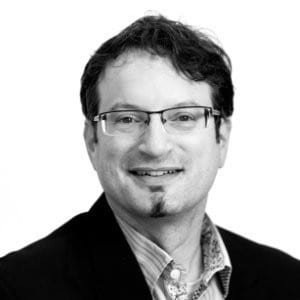 Louis Alfieri is the Principal and Chief Creative Officer of Raven Sun Creative, the immersive entertainment design and IP development firm now entering its eighth year. He has led his team in the creation of world-class attractions for a diverse range of clients, including Hersheypark, where Raven Sun's latest interactive dark ride, Reese's Cupfusion, has just opened Hengdian World Studios, and Dalian Wanda Group. In his role as a brand strategy and IP development consultant, he has represented clients like Ubisoft, Lamborghini, and Evergrande in their entrance into location-based entertainment. Louis is also the designer and patent-holder of several complete attraction solutions, including the Ultra Tower immersive drop tower.
Louis has over 27 years of experience in designing and building entertainment destinations, immersive media-based attractions, retail locations, and special events. Prior to founding Raven Sun Creative, he served as Creative Director for Universal Creative on projects such as Transformers: The Ride-3D, Hollywood Rip Ride Rockit, Land of Oz,and Hollywood Dream – The Ride. Experienced in assembling and leading teams of professionals from diverse backgrounds to achieve innovative results, Louis has been responsible for the creative aspects of projects up to $1 billion in magnitude.
Jackie Wolford, Director, Design Studio, AOA. Jackie's background in vision planning and landscape architecture has rooted her creative process in first developing the story to let it guide all creative processes. Jackie brings an intuitive understanding to branded design objectives, with particular emphasis on the development of themed entertainment and the guest experience.
Jackie has worked in a variety of multi-disciplinary teams throughout the around the world. She uses the principles of authenticity and sustainability through innovative design for varying projects of residential, resort, cruise, entertainment and theme parks.
Previous project experience includes; The Incredible Hulk Ride at Universal Orlando, Edison at Disney Springs, Shanghai Disneyland resort hotel properties, One Vanderbilt in NYC, Epcot's space-themed restaurant (name to be announced), new ports of call in Jamaica, Belize and British Virgin Islands for Royal Caribbean Cruise Lines, Disney Cruise Lines and Norwegian Cruise Line.
As the Director of the Design Studio, Jackie's team has developed creative work for industry leaders like Virgin, Disney, Universal, SeaWorld, Sands and others. Managing a team consisting of show writers to shop vendors, coordination with facility teams and relaying creative direction requires a highly organized approach and a creative mindset to problem solving which Jackie encompasses and utilizes for her clients.
John Stine, General Manager and Director of Business Development, ICON Park. John is a corporate marketing executive with over 30 years experience in the direction, leadership and management of regional, national and global sales, marketing and events operations for companies in startup, turnaround and growth modes generating up to $80m in sales.
John designs and delivers compelling marketing and sales strategies aimed at creating new market opportunities and securing branding, product positioning and competitive penetration in existing markets.
Book your place now
For more information and to book, please look up session IS183: Retailtainment – Attractions are Bringing Customers to the Mall here.
IS183: Retailtainment – Attractions are Bringing Customers to the Mall
WEDS 12 JUNE 2019, 11am-12pm, W311H
Image: Disney – Epcot Play Pavilion