The Shanghai Astronomy Museum, sometimes referred to as the Shanghai Planetarium, covers an area of approximately 38,000 square metres. The planetarium is a branch of the Shanghai Science and Technology Museum.
SHINE reports that the Shanghai Astronomy Museum's official website and WeChat account have been launched ahead of the opening on July 18.
The museum boasts an Ultra HD dome theatre, digital sky theatre, education and research centre, and IMAX theatre, as well as permanent and temporary exhibit galleries, a solar telescope, and an observatory.
Shanghai Astronomy Museum set to launch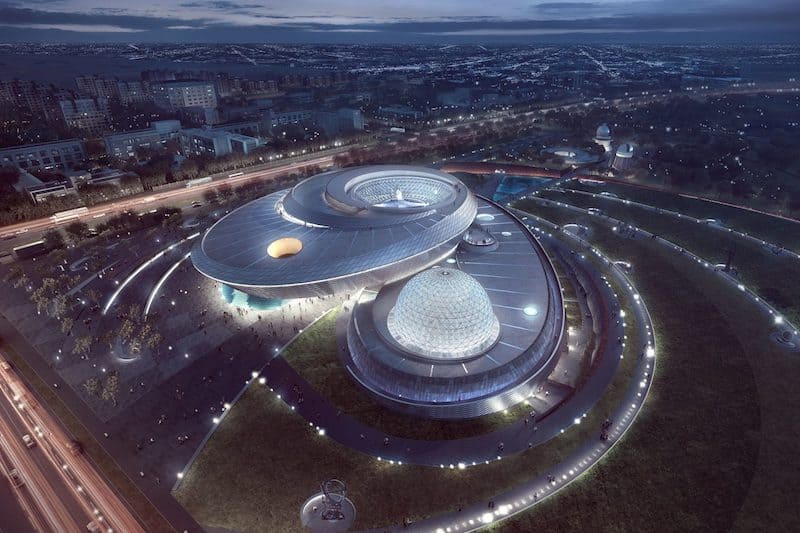 "The majority of astronomy museums in the world are about 20,000 square meters, so this is arguably the largest in the world," said Lin Qing, director of the museum's research centre (via ECNS).
"It will be able to host visits by around 6,000 people a day," Qing added. "We're also looking forward to working with other museums around the world on the popularisation of astronomy."
Technologies used at the attraction include data visualisation, augmented reality (AR), virtual reality (VR). Highlights comprise 70 meteorites and more than 120 collections of artefacts.
"We focus on creating an exciting experience for visitors so that they'll leave the museum with a more curious mind for space and a love for astronomy," added Xin Ge, deputy director of the museum.
China opening world's largest planetarium
Xin said the Shanghai Astronomy Museum will organise stargazing and sun observation activities, while observatories with telescopes will offer HD observation of the surface of the moon and planets.
The building's design by Ennead Architects is inspired by astronomical principles. Ennead partner Thomas Wong said the exhibits and architecture "will illuminate what it means to be human in a vast and largely unknown universe".
In May last year, the Shanghai Astronomy Museum completed the lighting tests for its main building and landscape, and confirmed that it was on track to open in 2021.
Images: Ennead