Solomon Group, an award-winning leader in exhibit fabrication, AV systems integration and live event production, has announced that it will be opening a brand new fabrication facility later this year in Orlando, Florida. The company aims to open the 45,000 square-foot building in October 2021.
The company was founded in 2009 and now, with a range of well-known clients, such as George Washington's Mt. Vernon, the NASCAR Hall of Fame, the International African American Museum, Mississippi Aquarium, The National World War II Museum, top tier theme parks and more, it is cementing its reputation as a leading builder of immersive exhibits by establishing a base in the themed entertainment capital of the USA.
An expanding team
With this new office, the company intends to expand into other verticals, including theme parks and other immersive environments. It has also welcomed several new staff to the team, including a new COO and new VP of Themed Entertainment.
Craig Connor takes on the role of Chief Operating Officer, bringing with him a wealth of industry experience. Connor worked with Merlin Entertainments for over a decade, running attractions across Europe, Australia and Asia. In his most recent position at the company, he was responsible for overseeing Merlin's commercial operations in Asia, including 16 themed attractions across six countries. Now, in his new role, he will be working to make sure that Solomon Group is the 'go-to' partner for both new and existing clients.
Meanwhile, Solomon Group's new VP Themed Entertainment has managed the design, production, and installation of immersive and themed environments for over 25 years. Don Scott is a multiple THEA Award winner who brings a range of artistic, technical and management skills to the table with experience at companies like Nassal, Scenario and Technomedia Studios.
The company has also welcomed a new Business Development Manager, Themed Entertainment. Kourtney Day started out at The Jim Henson Company and has worked on several well-known projects including Netflix's Dark Crystal: Age of Resistance, Universal Studios Hollywood's Lunar New Year and Coca Cola World's Polar Bear Photo Op Experience. She has also worked as a Project Manager for Lionsgate and as a Producer at Storyland Studios.
Day is a Board Member of the TEA and co-chairs its Western Division's Events Committee. She will bring her passion for people, processes and bringing projects to life to Solomon Group's sales team.
Ana (Battistozzi) Fowler has been appointed as Senior Project Manager. She has worked on projects such as Camp Jurassic Universal Studios Beijing, Disneyworld's Epcot Experience Center, and Star Wars Launch Bay in Shanghai Disneyland, having begun her career as a Technical Designer in the Architecture and Construction Management industry, before transitioning over to the attractions sector.
Fowler has over 14 years of experience in project management and project controls for set design, set production and installation of themed environments.
"Solomon Group is excited to expand its business in Orlando and couldn't be happier to have Craig, Don, Kourtney and Ana onboard with their extensive collective experience in the Themed Entertainment industry," says Gary Solomon, Jr., CEO & Founder of Solomon Group.
"Our strong team foundation, combined with our new scenic capabilities, means Solomon Group is empowered and equipped to bring fresh and unimaginable experience to our clients."
In addition, Solomon Group is strengthening its museum division with the addition of John Kolesar as Business Development Manager.
Kolesar has over 25 years of experience in designing, building and managing immersive guest experiences for ski areas, corporate museums, visitor centres with McKesson and Sutherland Corporations, Kirkwood Resorts, Mammoth Mountain and most recently Electrosonic. Kolesar will focus on meaningful interactions through creative and unique uses of technology to bring exciting new experiences to Solomon Group's museum clients.
New talent required
In addition to creating this new hub, Solomon Group is also searching for quality talent in the fabrication industry to join its new Orlando team.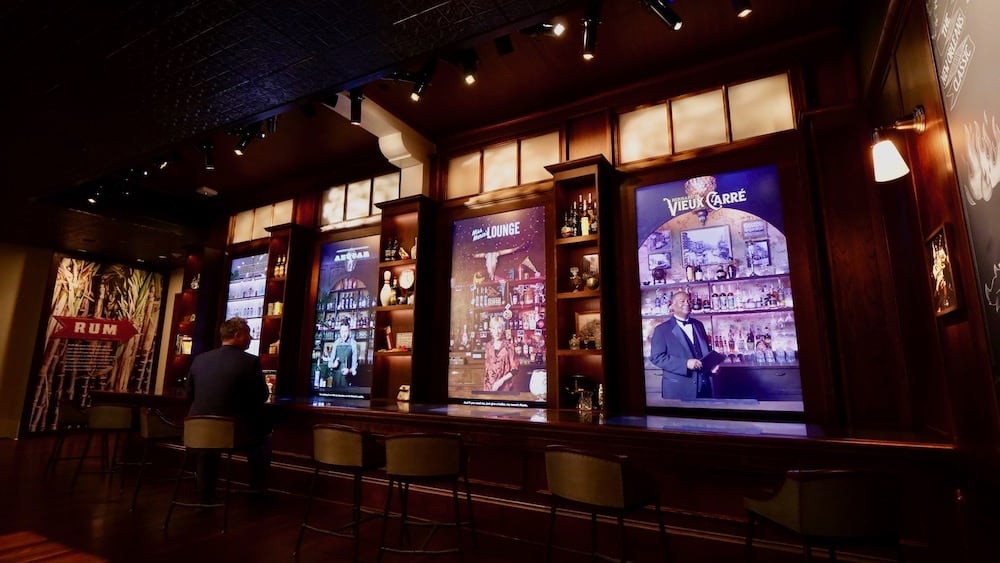 Vacancies include:
Director of Themed Fabrication
Project Technical Designer
Scenic Manager
Print Manager
Carpentry Manager
The experiential firm is growing rapidly and was recently appointed to the Fab 50 Top Fabricators in the US, the Event Marketer Top 100 Event Agencies "It List", and Biz Bash's 500 Most Influential Event Professionals List.
Solomon says he is excited to embark on a path for rapid growth in themed environments and is eager to make the company's Orlando operation a great place to work for skilled and passionate team members:
"The quality of Orlando's talent pool is unmatched, and we are thrilled to tap into the best and most passionate team members to launch our new location. We are grateful for the City of Orlando welcoming us so warmly, and we are firmly committed to becoming an integral part of the themed entertainment community with our roots planted in Orlando".
In addition, Solomon Group is committed to bolstering diversity within the company's roster and projects and is certified by the National LGBT Chamber of Commerce (NGLCC), the exclusive certifying body for LGBT-owned businesses.
Interested parties can find out more about a career with Solomon Group here.
Solomon Group delivers high-quality, immersive and interactive visitor experiences for museums, themed attractions, multi-media installations and projects of all shapes and sizes. Previous work includes the immersive Sazerac House, the National World War II Museum, and the Mississippi Aquarium.
Top image: projection study at National World War II Museum