Universcience is pleased to announce that its popular The Secret of the Gut exhibition opens this weekend at Heureka in Finland. The exhibition has been a hit so far with audiences in Lisbon, and in Paris where it was visited by 380,000 guests.
The Secret of the Gut is based on the bestselling book "Gut: The Inside Story of Our Body's
Most Underrated Organ", by Giulia and Jill Enders. This has sold 5.5 million copies and been translated into over 40 languages.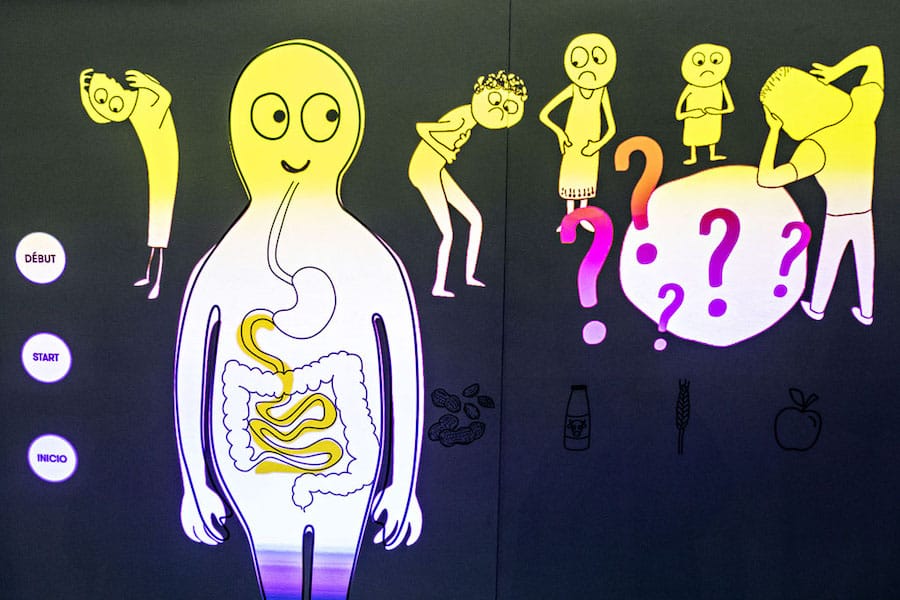 The Secret of the Gut
Universcience worked closely with the book's authors on this exhibition, as well as museum specialists from Lisbon Pavilion of Knowledge and Heureka.
The Secret of the Gut allows visitors to discover more about this fascinating part of our bodies, often called the 'second brain'. It reveals some interesting insights into how this often-undervalued system works as well as helping visitors to understand how this knowledge can be used to make them feel better.
The gut is sometimes overlooked but is vital to health and wellbeing. For instance, it is home to billions of bacteria that help out bodies to function. This exhibition shows more about the hidden world of the gut and explains how it is key to our overall health.
The Secret of the Gut opens at Heureka on 10 October 2020 and runs until 5 September 2021. Following this, it will travel to Experimenta in Heilbronn, Germany.
Earlier this year, Universcience highlighted its new exhibition, Spies, at Ecsite's virtual conference. This explores the secrets of espionage and lets visitors put themselves into the shoes of an intelligence officer. They will be challenged to manage a diplomatic crisis, collect data, analyse information, write notes and advise authorities.