The V&A Museum of Childhood will undergo a radical transformation that will turn the centre into a world-leading museum of design and creativity for children, families and young people.
The new museum will feature immersive galleries and flexible learning studios. There will be changes to the outdoor landscape and a significantly improved visitor experience.
Four new interactive galleries will showcase child-centred design from the V&A's world-leading collections of art, design and performance, and the National Childhood Collection.
Tristram Hunt, Director of the V&A, said: "The V&A Museum of Childhood is beloved by its local community with a unique and wonderful story to tell as East London's first museum. This flagship project for the V&A will unlock the V&A Museum of Childhood's huge potential to fire imagination, spark ingenuity, and become the world's most joyful museum for children, families and young people. It will support art and design education and help fulfil the museum's ambition to inspire future generations of artists, designers, architects, engineers and makers."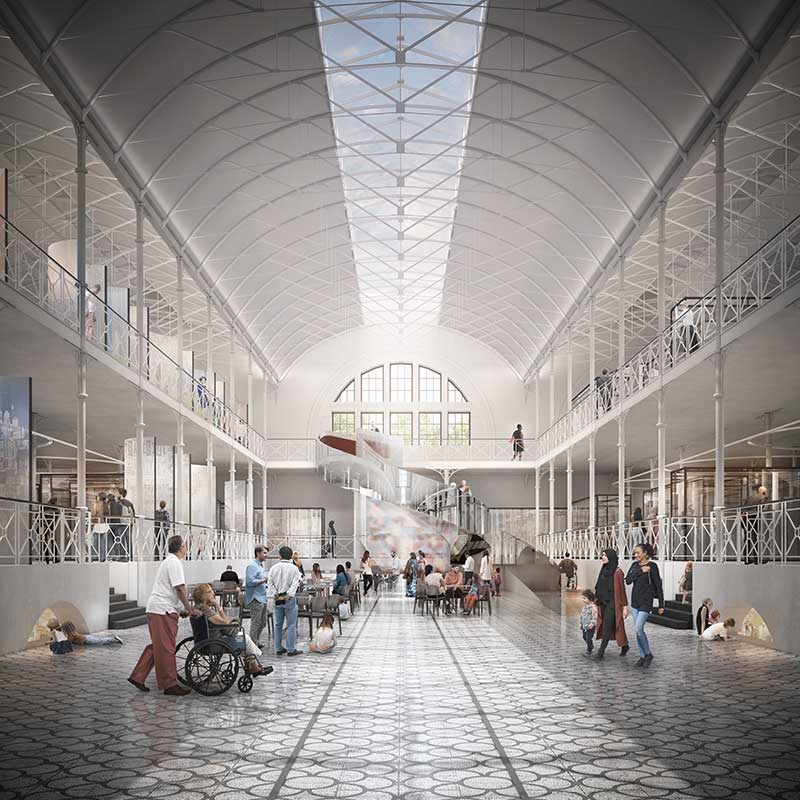 Architects De Matos Ryan were chosen to develop concept designs.
Installations will include the Kaleidoscope, an interactive installation inspired by optical toys, and an outdoor play area. Access to the lower ground entrance will also be improved, and the original Victorian fabric of the building will be restored.
"Children's play is serious business"
Angus Morrogh-Ryan and Jose Esteves de Matos, Directors at De Matos Ryan, said: "This is an exciting prospect for everyone involved, and for the evolution of innovative museums for children and families of the future. For co-design with children to be meaningful requires courage and trust – the initial ideas we've uncovered, working with our community groups and the V&A – are hugely exciting and reveal the museum's true potential."
Anne Longfield, the Children's Commissioner for England, said: "Children's play is a serious business. As well as having fun, play is how children discover the world around them, develop their creativity, learn new skills, and grow in confidence into rounded adults. That's why I'm so pleased the V&A Museum of Childhood is being redeveloped so that generations of children will continue to take advantage of new and exciting spaces where they can use their imaginations to play and to learn."
Images: V&A/ De Matos Ryan