The V&A is restructuring its curatorial and research departments in a bid to lower costs by at least £10 million by 2023, reports The Art Newspaper.
The institution will cut various positions, including some of its curators. This takes the total number of job losses to 140 out of 980 employees since September 2020.
As part of the curatorial cuts, the V&A will restructure its curatorial departments. It will organise collections by time period, rather than by material such as woodwork and metalwork.
"The proposals will enable new, collaborative ways of working and will strengthen our areas of expertise in national collections," reads a statement from the V&A.
Tristram Hunt, director of the V&A, told the publication that the museum will continue its consultations with employees, which started in September 2020.
V&A tries to lower costs by £10m by 2023
Hunt said the cuts will likely affect 30 curatorial jobs and another 110 jobs from other departments, including visitor experience and retail.
"We're not retreating from any part of the collections," said Hunt. "The curators will be more stretched, it's true, but I hope the chronological approach will lead to more synergies between them."
Even with the job losses, Hunt confirmed that the V&A will still have more curators than Tate and the British Museum.
"Our mounting deficit is because in 2020 we have had only about 20 percent of the four million visitors we had previously, while this year we might reach 25 percent," said Hunt.
"I think it may be 2024 before we get back to where we were before the pandemic."
Collections organised by time period at V&A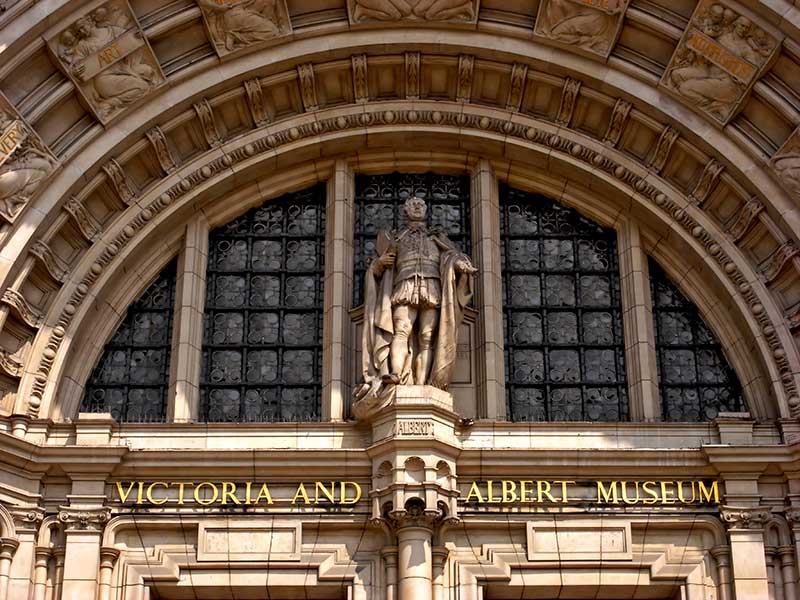 The V&A has taken many steps to lower costs during the pandemic, including cancelling or postponing its public programme and reopening the museum in phases.
The museum also furloughed most of its employees, implemented a recruitment freeze, cancelled all staff bonuses, cut operational budgets and reduced its opening hours.
"Our focus remains on consulting openly and meaningfully on the proposals with our staff and trade union colleagues, and to support our staff community through this difficult process," said the V&A.
The V&A recently launched an online platform called Explore the Collections, which gives global audiences a digital look at 1.2 million objects.