The new museum will tell the story of Hans Christian Andersen's life and work. It will offer a unique artistic experience within modern exhibitions.
The project, designed by Japanese architect Kengo Kuma, has been made possible through a donation from the A.P. Møller Foundation.
"The idea behind the architectural design resembled Andersen's method, where a small world suddenly expands to a bigger universe," said Kuma.
As part of the design process, Kuma and his team have taken inspiration from Andersen's fairytale The Tinderbox, which features a tree that reveals an underground world.
Museum designed by Kengo Kuma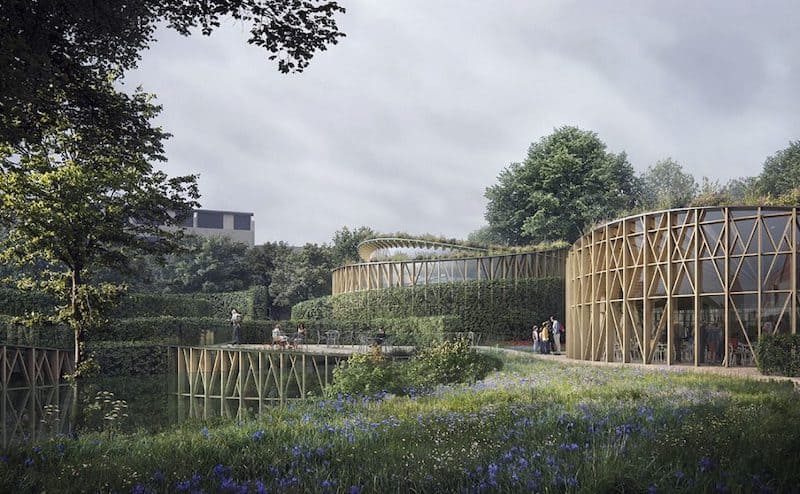 "We have to dive into the fairytales as the very first thing, because they are what everyone knows," said Torben Grøngaard Jeppesen, head of Odense City Museums.
'The idea is not to retell the stories, but rather to communicate their familiarity and inspire further reading of Andersen."
The Hans Christian Andersen Museum will explore the writer's literary universe, fusing architecture, sound, light and images to depict his fairytales.
The museum covers 5,600 square metres and boasts a children's house and an underground museum, which is surrounded by a magical garden. It also features state-of-the-art technology.
Underground museum and magical gardens
"Hans Christian Andersen's artistic universe is fantastic, because it reverses how you imagine this world you thought you knew, but without putting anything else in its place," said creative director of the museum, Henrik Lübker.
"His fairytales do not point towards a universal truth, but rather into the open – towards the peculiarity and multiplicity of the world," added Lübker.
"In the new museum, we maintain this ambiguity by using Andersen's own artistic strategies as the starting point for how the garden, the house and the exhibition have all been shaped, as well as for the many artistic contributions that will also be part of the museum."
The Hans Christian Andersen Museum opens in summer 2021.