by Joseph Joy, Director, Strategic Accounts, Triotech
Over the last three years the global amusement park industry has increased with a healthy growth rate in terms of revenue and new project pipeline.
The main factors driving this growth are economic factors like rising consumer discretionary spending, increasing urban population, growing middle class population especially in Asia and rising GDP worldwide.
But other factors unique to the industry are adding to the fertile conditions, including the increasing popularity of licensing media and gaming intellectual property, the near feverish pace of attraction development by all the leading operators, governments recognizing the importance of attraction development to bolster tourism and parks evolving their business model to promote extended stays.
The current project pipeline for the next five years points to unprecedented growth with a compounded annual growth rate of close to 9% by 2019 according to a just published outlook report by IAAPA. The report points to four key drivers that continue to propel the industry forward to the delight of consumers.

1. Intellectual Property
Not since the opening of Disneyland in 1956, has the use of already-popular movie properties for theme parks been so widespread to drive attendance. With the success of "The Wizarding World of Harry Potter" driving attendance growth for the last five years at Comcast's Universal Studios, more park developers are looking for popular franchises to attract visitors. Its no wonder, Comcast's theme park revenue from attendance and in-park sales jumped 27% to $3.34 billion in 2015 year over year and up from $2.2 billion in 2013.
Longtime attractions developer, Warner Bros. continues to license to park developers with a whole new park in Abu Dhabi planned for 2018. A recent entrant to licensing whole parks is 20th Century Fox who have two parks scheduled to open in Malaysia and Dubai over the next two years. Nickelodeon have licensed themed areas in many parks around the world and for the first time also has a whole park dedicated to their IP planned for China in 2020 reported to cost an expected $1.85 billion. After opening "Shrek's London Adventure" in 2015, DreamWorks and Merlin Entertainment have 6 other locations planned over the next nine years. Even video game companies like Ubisoft and Nintendo are expanding their brands' reach into theme parks.
2. Rising Investments
In addition to completely new parks being developed in Asia and the Middle East, many operators in mature markets in North America and Europe continue to invest heavily in new attractions – multimillion dollar coaster, dark rides, water parks, etc. – to sell annual passes, draw new visitors, drive repeat visits, encourage longer visits, all which can lead to higher in-park sales. Six Flags has earmarked 9% of revenue towards capital investments in new rides and attractions for their park portfolio. Even smaller venues are making large investments and evolving their business model to attract visitors. KolmA?rden Wildlife Park in Sweden will open "Wildfire" at the zoo-turned-theme-park in spring of 2016. This will become both the fastest wooden coaster in Europe, and second tallest wooden coaster in the world when it opens in June 2016. This type of significant investment would be in the $10 million USD range.
Destination parks like Disney are building whole realms dedicated to "Avatar" and "Star Wars" at their parks in California and Florida, and Universal to continue to open Harry Potter in Hollywood and Jurassic World in Japan. LEGOLAND is opening the new "NINJAGO" land" in California, Denmark and Malaysia in 2016.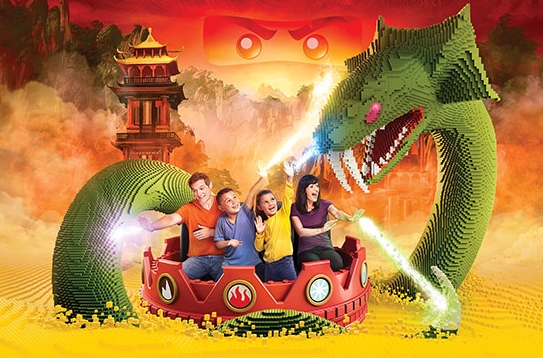 3. Promotion of Tourism
Some governments are realizing that theme parks can be crucial to attracting tourists. About 70 million tourists pass through Dubai Airport, the hub of Emirates, one of the world's largest airline but most are just transiting onward to other destinations. The ambitious opening later this year of the new Dubai Parks and Resorts, which includes three separate theme parks and one water park, is directly geared towards providing a reason to stay in the Emirate for a longer layover. Even more parks are in the works for Dubai with the planned opening of Six Flags Dubai and Fox World Dubai by 2018. Malaysia is another country where the government is actively supporting the development of theme parks and major park announcement are rumored to be pending. In China, the government has since removed the ban on new park development and currently 60 parks are in the pipeline including projects announced by Universal Studios, Chimelong and OCT.
4. Extending Stays
In mature markets like Europe and North America, where growth has been stagnant, regional parks operators are reinvigorating their product on all fronts to protect market share and grow their businesses. Parks are extending their operational seasons by offering Halloween and Christmas events. Liseberg in Sweden staged their first Halloween event this past year and the park was at maximum capacity and this is in a country that has no "jack o'lantern" traditions. Six Flag staged their "Holiday in the Park" for the first time at Six Flags Great Adventure in Jackson, NJ for the first time in 2015. An event usually hosted at their warmer climate parks. Without these events, the parks would have been closed.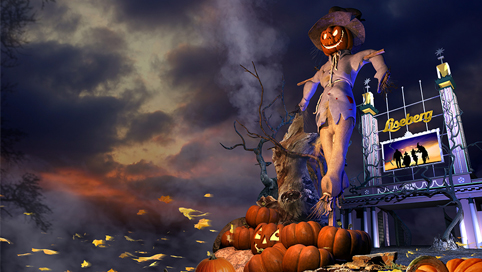 Like other operators looking to promote extended stays with a captive audience and become an integrated resort, Liseberg has announced plans to build a hotel and given the climate, an indoor water park in the coming years. SeaWorld have recently announced similar plans to partner or develop their own hotels. Parks around the world including LEGOLAND California, Alton Towers in the UK and Ocean Park in Hong Kong are opening hotels or expanding their accommodation capacity to support an extended stay strategy.
Summary
In summary, in areas like Asia Pacific and Latin America, the attraction development market will continue to grow, due to poor park-population ratio, rising income levels and increasing expenditure on leisure activities in the region. Globally, location-based entertainment will continue to expand with operators' investments in tie-ins with popular IP, new attractions, seasonal events, and more accommodations.
The amusement park industry is not immune should an economic downward occur and impact consumer spending. However, the industry benefits from the fact that it is somewhat isolated from digital competition from online entertainment and uniquely provide a shared, physical experience, which will continue to propel growth to the delight of consumers for at least the next five years.
Images kind courtesy of Disneyland, Liseberg, and Blooloop.