As shown in my last Blog on Ardent Leisure Group, Investor Presentations can be a great source data. The amount of statistical data found in these presentations can be mind-boggling.
For example: Are you aware that last year a total of $1, 450 per square foot was generated by the Empire State Building's Observation Tower or that this tower attracted 4.3 million visitors? If you had read the Investors Presentation of Empire State Realty Trust you would.
To illustrate what I am talking about, I have taken the liberty of copying the following data: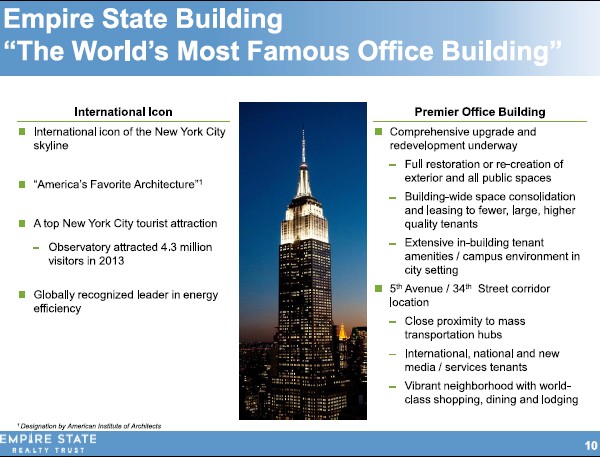 Note that Empire State Realty Trust is "focused on a modern guest experience" and that "regular upgrades and new enhancements (are) planned."
Or, the "Observatory has been a Stable and Growing Source of Revenue" as shown below:
Or,
If I have convinced just a handful of you that Investor Presentations are full of great data then this Blog has served its purpose.
Thanks for reading '