American Wave Machines (AWM) is catching the retailtainment wave with its new microdestination concept, Offshore Surf. CEO Greg Lombardo spoke to Blooloop about Location Based Entertainment (LBE) and the future of the authentic surf brand.
The new and compelling mall concept called Offshore Surf will bring aspirational adventure sport within the reach of 'experience tourists'.
It uses AWM's SurfStream technology to bring its authentic deepwater breaking wave surf experience indoors, combining retail, sport and that Instagrammable moment.
Greg Lombardo, former Senior Vice President of Global Live and Location Based Entertainment for 20th Century Fox joined the company as CEO this year, bringing a wealth of LBE expertise on board.
Working with world leading brands
Speaking to Blooloop, he says, "My location-based experience started with BRC Imagination Arts, a commercial production house in Burbank. I ran the brand group for them. This was a terrific learning experience, working on great branded entertainment projects. These included Bacardi, GE, Pepsi, AmorePacific, Chevron, Abbey Road Studios, Guinness, Swarovski, GM, China Mobile and SyFy Channel. We did a great deal of work in China."
This included the successful USA Pavilion at Expo 2010 Shanghai, where Lombardo worked with the U.S. Department of State and 60 leading brands including Microsoft, Dell and P&G to present the story of America to over 7.5 million Chinese visitors., winning the prestigious Gold Standard Public Policy Award for Country Promotion.
Lombardo says, "Working on a high-profile project like that with an extreme deadline was my most challenging project with BRC. I think the learning experience there was we had 60 of the world's biggest corporate brands sponsoring the US pavilion. All of them, rightfully so, felt like they were the only client. Trying to tell an authentic story about cooperation and collaboration through all those different objectives was a great challenge."
Lombardo has also written, produced and directed feature films, and served as Artistic Director for the National Shakespeare Company.
20th Century Fox: "a start-up within a multi-billion dollar company"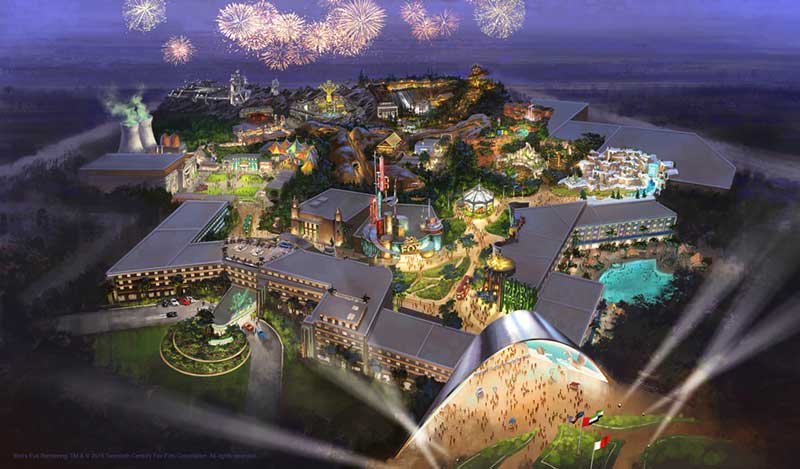 Lombardo was head of the Global Location Based Entertainment group at 20th Century Fox. He led global strategy, business and creative development. This was for theme parks, resorts and live shows based on some of the world's most iconic IPs. He also oversaw the development of the first 20th Century Fox World Theme Park.
He says, "At Fox, we were a start-up inside of a multi-billion dollar company. We were originally within the licensing and merchandising group. My old boss was a very smart guy. He allowed me to set up the group that handled all aspects of location based entertainment.
"However, I think everyone at Fox recognised that LBE was a unique animal. We were going to live with the results for a very long time. If we got it right, it would be a really powerful tool for both marketing and driving additional revenue.
"If we got it wrong, people would not forget."
Working with Intellectual Properties (IPs)
Lombardo oversaw global strategy for LBE, business development, and the creative and production side, launching projects rooted in IPs such as Avatar, American Horror Story and the themed Simpsons expansion at Universal.
Lombardo described this as a remarkable experience.
"To have that project so close to home, and to see it enjoyed by not only people who come to visit the parks, but also the creators of the show, was wonderful. We even had all the artists from throughout the history of the show come in and do original artwork on the walls.
Authenticity is everything in this business
"I think the takeaway there was when you are working with people like Ryan Murphy on American Horror Story for a Horror Night event, or you are working with The Simpsons, or Lightstorm [Entertainment] on an Avatar exhibition, you really get to understand the power of authenticity. That was one of my key takeaways from my time at Fox. Authenticity is everything in this business."
Micro-destinations
With 25 years of LBE expertise behind him, and having worked with the best parks and IP in the world, Lombardo came to a realisation.
"I concluded that what the market needs and wants are micro-destinations. These venues that can fit into a mall, on a small footprint, perhaps 2000 m², that are seasonal proof, and highly repeatable."
The market needs micro-destinations that can fit on a small footprint, that are seasonal proof, and highly repeatable.
The best, he maintains, are rooted in a unique concept. They offer something to which the consumer wouldn't normally aspire.
"I think that sports is such a great theme to explore with these micro-destinations," he says. "If you look at Topgolf, or if you look at iFLY, what these things have done very successfully is to break down the barrier to entry of an otherwise difficult to learn sport, or an expensive sport,  or a high-risk sport. They have done it through the use of technology. They have created a venue that has multiple revenue streams. The real magic word here is 'Instagrammable'.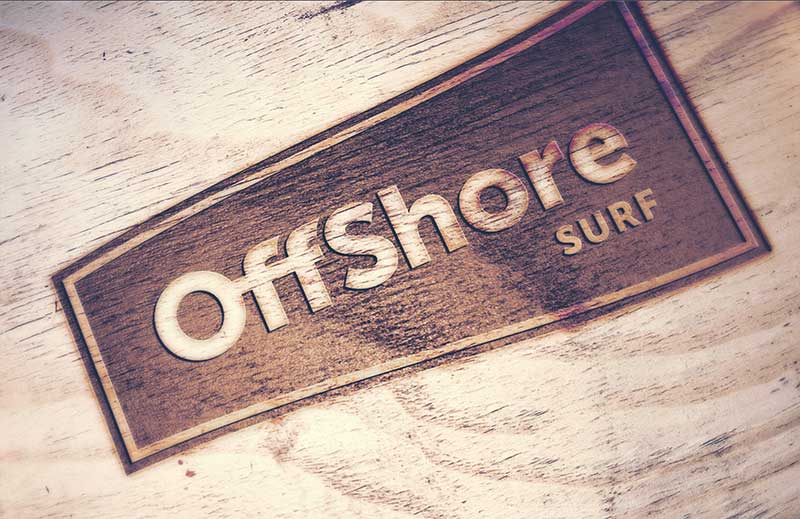 "It is about finding something that is going to be authentic and relevant to the audience. This means they will need to capture the photos, share that experience."
American Wave Machines: proven surf technology
And this is where Offshore Surf comes into the picture. Lombardo said: "I knew in my heart that was where the market was headed. And then I was fortunate enough to be introduced, through a mutual colleague, to Marie and Bruce at American Wave Machines.
"We immediately connected on the vision for Offshore Surf. They had this very proven surf technology, with SurfStream. It had been deployed in locations around the world successfully for several years."
One of those tried and tested locations where AWM's SurfStream is making waves is Oasis Surf at the Mall in Montreal.
The surf "lifestyle"
"Surf has such gravitational pull as a lifestyle," he says. "I was absolutely blown away by the potential of this.
"Surfing is a terrific sport: it means freedom, it means fun, it has this super-authentic vibe. It goes hand-in-hand with great food, and retail, too. I don't golf. I'm not going to buy a golf shirt.
"But I don't have to surf to want to wear board shorts, or surf gear.
Surfing means freedom, it means fun. It has this super-authentic vibe.
"And to discover that what AWM's Bruce and Marie wanted to do was so very perfectly aligned with what I felt the market was looking for. To me it was just a no-brainer.
"And that is how we got started with this."
SurfStream technology
The SurfStream technology is a game-changer, creating a genuine deep-water breaking wave, which means a far greater degree of authenticity for surfers at all levels.
Lombardo says, "There was this 'is-this-too-good-to-be-true moment. Working with a big company like Fox means you ask a lot of questions. You make sure, before you're going to go downstream with something, that you have kicked the tyres and looked around three corners. So I spent a lot of time in the early stages just meeting with Marie and Bruce. I went to installations. I pulled together people that I'm fortunate enough to know in this industry who are a lot smarter than me. And I really proof-tested this notion. Most of all I looked at the technology, because the technology is really the key here.
"And the technology, which is heavily patented, is unique. You are actually surfing. You are on a real standing wave that is in deep water. And you are using a board with fins, you are using a real surfboard.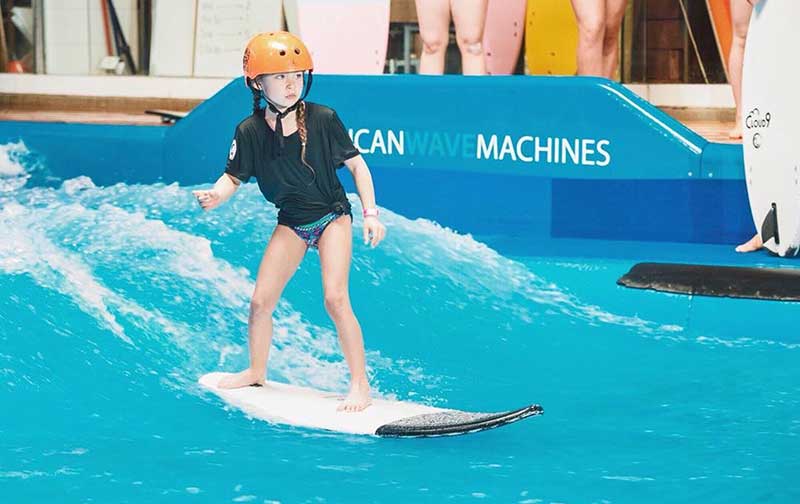 "That allows you the feeling of authenticity, and it also allows you the feeling of complete control.
"The second piece of it is being able to control the speed of the water. This means stability for a beginner. It also means the ability to grow the wave to accommodate all skill levels. That is really critical."
Widening the demographic appeal of Offshore Surf
Lombardo addressed some of the challenges surrounding demographic appeal. He says, "At Fox I would see many products being pitched. There is a lot of technology out there in the LBE space. And most is not suitable for a wide demographic. Or it's too expensive. Or it doesn't offer the throughput you need. Those are the three key factors that have to come together to really build a location-based entertainment platform.
"The driver of micro-destinations is going to be: can I accommodate the young kid who's always wanted to surf and is going to get his first time on the waves? Can I accommodate his parents, who see him do it and are curious? Can I accommodate that millennial who surfs every weekend and is coming in expecting to have his or her perfect wave?
"We have to be able to offer that entire demographic the ability to try it, learn it quickly, and then grow with it over time.
"And I think that the most important piece in all that is something I found out firsthand, when I tried it. If you don't have a technology platform for a sport like this that allows the beginner to stand up and find success in that first session, that first 15 to 30 minutes, they are not going to come back.
"For me, discovering that was possible the moment when I was absolutely all there."
Identifying and launching first locations
For the moment, Offshore Surf is focussing on the first venues:
"This is technology that has been proven out in market in other locations," says Lombardo. "Our job now is to show people what an offshore Surf venue is. We want to create and capture a venue that is welcoming and authentic. It should provide this very visceral, real surf experience in a safe environment. This environment will also include food and drink which are at home in a Surf venue.
"Our core priority right now is on identifying those first several locations with a focus in the US, as owner operators.
"First and foremost, it is about launching the first one, and really showing the market what this is, this incredible venue with multiple revenue streams, and a really dynamic experience.
"But we are also in discussions with some international partners."
Surfing is an aspirational and engaging sport with a wide appeal, and the Offshore Surf concept brings it inland, indoors, and also within the reach of everybody. Lombardo says the sport is about to "have its moment": "The Olympics will host surfing as the official Olympic sport in Tokyo in 2020. The best surfers in the world will be there, competing on a global stage."
Offshore Surf: "The perfect wave"
In conclusion, he says, "Surfing  is a sport that everyone can enjoy. It has core fitness benefits. There is also something inherently healthy about being in and around water. Furthermore, it is a lifestyle that people gravitate to. We are therefore immensely excited about Offshore Surf. We are especially excited about bringing it to places where you would never even have been able to contemplate surf previously. Because of the size, the scalability of the venues, the fact that it is seasonal-proof, and can be indoors, we can offer this opportunity:  the perfect wave for everyone, everywhere.
https://www.youtube.com/watch?v=9F49MbfcKLE
"OffShore Surf therefore fills a critical need among mall operators searching for unique experiences that drive foot traffic and repeat visitation. It sits at the intersection of sports and entertainment. Because of the massive cultural pull of surfing, OffShore Surf appeals to a broad demographic. This ranges from kids and families to millennials who crave a chance to have an authentic, can't miss experience."  
Images: Comcast Universal, 20th Century Fox and Offshore Surf/American Wave Machines.