Entertainment, Attractions & Gaming (EAG) International Expo, the premier event for the international entertainment, attractions & gaming industries will feature a full day of seminars on immersive out-of-home entertainment.
EAG International Expo has partnered with KWP Consultancy in order to offer a series of professional development sessions at next year's event, which takes place from 14 – 16 January 2020 at London's ExCeL.
This interesting programme exploring the world of immersive entertainment will be held on 14 January. It focuses on how this new technology impacts the amusements and attractions industry.
Immersive entertainment
"For too long there has been a concentration on technology at the expense of its application to amusements and attractions," says KWP's Kevin Williams. "We've designed the seminars to be succinct and highly relevant.
"We've assembled a stellar cast of presenters who are at the top of their game; these are the people who are already driving forward the adoption of these technologies by amusement and attractions operators."
Williams is known for his news service 'The Stinger Report.' He has had a long career in the theme park amusement and entertainment software industries and has also co-authored a book called 'The Out-Of-Home Immersive Entertainment Frontier.'
Williams, who regularly speaks at international events, will open the programme with an overview of the international immersive entertainment scene. During this, he will give his perspective on factors driving the market, as well as outlining the opportunities for operators.
Industry experts
The first session, Bringing Arena-Scale VR To The Capital, will be hosted by John Lilley, CEO of MeetSpaceVR. This will focus on the company's experience of operating escape rooms and esports stations as well as free-roam and arcade VR.
CEO and Founder of Hologate, Leif Petersen, will then present a session called Hologate- Defining Immersive Entertainment. The company is a worldwide market leader in compact multiplayer VR systems
SPREE Interactive Head of Sales, Paul Collimore will be leading the Defining Younger Immersive Play session. SPREE Interactive includes ABBA The Museum on its list of clients, where it created a completely interactive experience for the exhibition 'ABBA The Full Story.'
Finally, Immotion Group CEO Martin Higginson will be hosting the session entitled Immersive Deployment For The FEC. Immotion has worked on VR entertainment zones at popular venues, including The O2 and LEGOLAND. In addition to this, there will be more sessions added to the programme ahead of the event.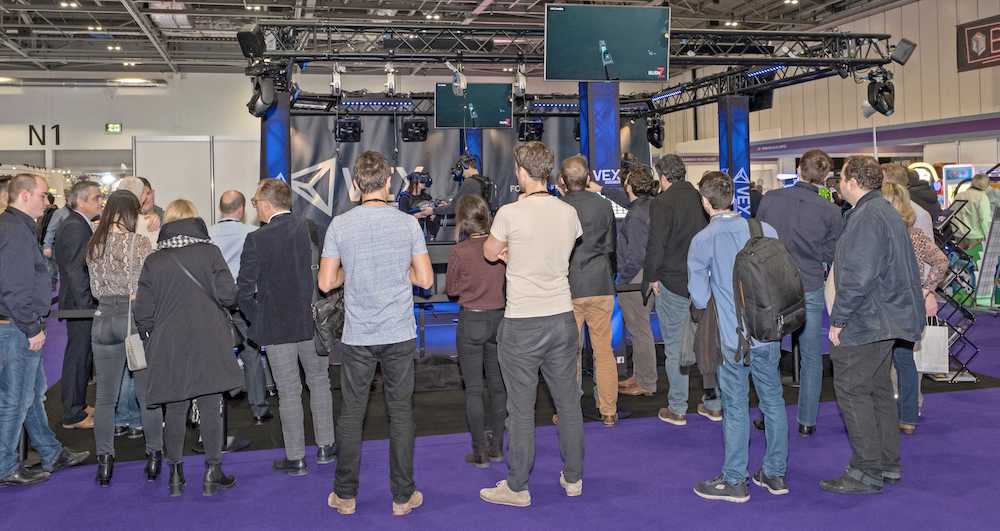 Accommodation
Organisers of EAG International Expo 2020 would also like to remind attendees to book their accommodation. There are specially discounted hotel rates available, as well as extras such as flexible cancellation policies. This is thanks to a partnership between EAG and specialist accommodation agency Event Express Ltd.
"We are delighted to be partnering EAG Expo and we are proud to offer our services completely free, with no fees for amendments or cancellations," says Katie Hughes, Marketing Executive at Event Express
"Our friendly reservations team will liaise with the hotels directly on behalf of EAG attendees. To guarantee their preferred hotel we advise visitors to book their accommodation now with a view to amending later if required.
For potential exhibitors, there is still some limited stand space available at next year's event.
Tickets are also available for the annual dinner, which will again take place in the glamorous setting of the Sunborn Yacht Hotel.