Heaton Park, a destination park and the heart of Manchester, has announced an opportunity to play a key role in a new facility, as it begins creating a new family attraction. Heaton Park's spirit is evoked through its stories of music and sport, as well as escape from the city. The operator is now planning to add an attraction that both complements its existing facilities and adds a new wow factor.
The park attracts visitors both young and old to enjoy celebration, adventure and relaxation. The theme for the Spirit of Place is innovation and boldness; adventure and escape.
New attraction for iconic park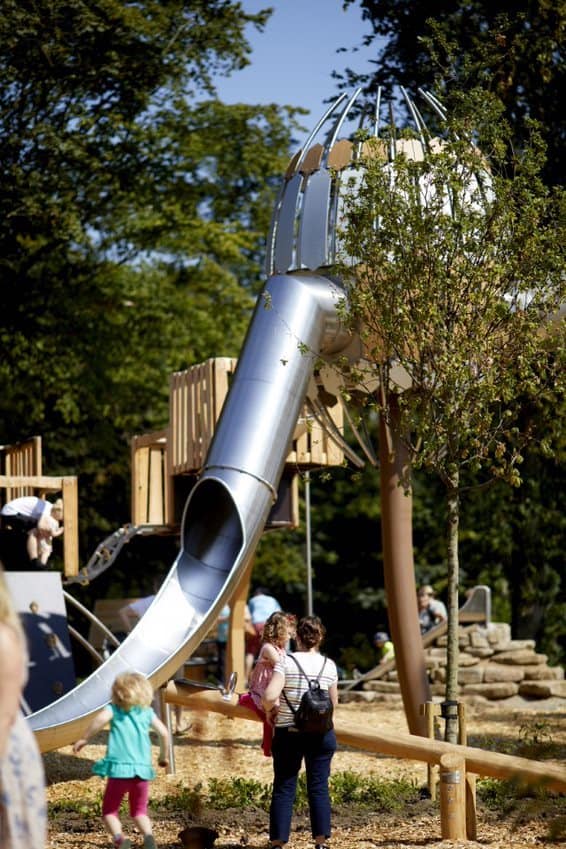 Heaton Park is one of the most popular sites in Manchester, visited by around 1.8 million people each year, and at 640 acres it is one of Europe's biggest municipal parks. It has been awarded the Green Flag every year since 2002, with the exception of 2013, thanks to a team of volunteers and staff who work to keep it looking good.
"The provision of top-quality activities and services in Heaton Park is vital to the improvement and development of the Park's visitor facilities, adding to the visitor experience and helping to turn a good visit into a great one," says a statement from the operator. "Heaton Park attracts a large number and wide range of visitors from across the northwest region and beyond; we want to introduce a vibrant, modern approach that reflects this diversity and works hard to fulfil the needs of all our visitors."
Unique attraction sought
Heaton Park currently offers several activities, such as an animal centre, adventure play, a high ropes and nets course, beekeepers, and boating lake, as well as cafés and culture. In addition, there is also a garden centre, golf, festivals, funfairs, trams, theatre and more.
"We are looking to add an indoor family attraction and activities within the park to keep families and visitors engaged, excited and desperate to return. We would love to work alongside you and introduce a brand new family attraction that is bespoke and unique and becomes a visitor destination in itself.
"We are excited for partners to come and propose how an indoor family attraction can fit into our outdoor woodland adventure theme within Heaton Park, bringing the forest indoors, creating an indoor splash stream or a unique adventure play – we want to work with you and are open to ideas you have for this special place.
"This family attraction will engage families and capture the imagination of all that attend."
Click here for more information and to submit your proposal. This is an early market engagement exercise prior to the formal tender process.