HOLOGATE, a global leader in turnkey compact multiplayer VR systems, has announced the opening of its new extended reality entertainment franchise venue, HOLOGATE WORLD FLAIR. The 1,200-square-meter location can be found at the new Flair Fürth urban experience centre in Fürth, Germany, and was fully booked upon opening.
"HOLOGATE WORLD was an amazing accomplishment," says HOLOGATE's CEO and Founder, Leif Petersen. "We had only broken ground at the beginning of 2021 and tight COVID restrictions were still in place, so to see our grand opening happen less than a year later was a remarkable feat. This couldn't have been done without the amazing efforts of Michael Peter, his P&P Group, and the entire HOLOGATE team."
A new era of entertainment
"I am so proud of the HOLOGATE family," adds Petersen. "Every member of the team knew the tremendous and unwavering effort it would require from each of them and they all delivered!"
Petersen, who feels that the country is ready to embrace new types of entertainment, gaming, VR and esports, as retail environments evolve, also says: "HOLOGATE is here to demonstrate that social play, escapes from reality, and creating powerful long-lasting memories of good times with friends and family and always exceeding guest expectations is the key to stimulating this change."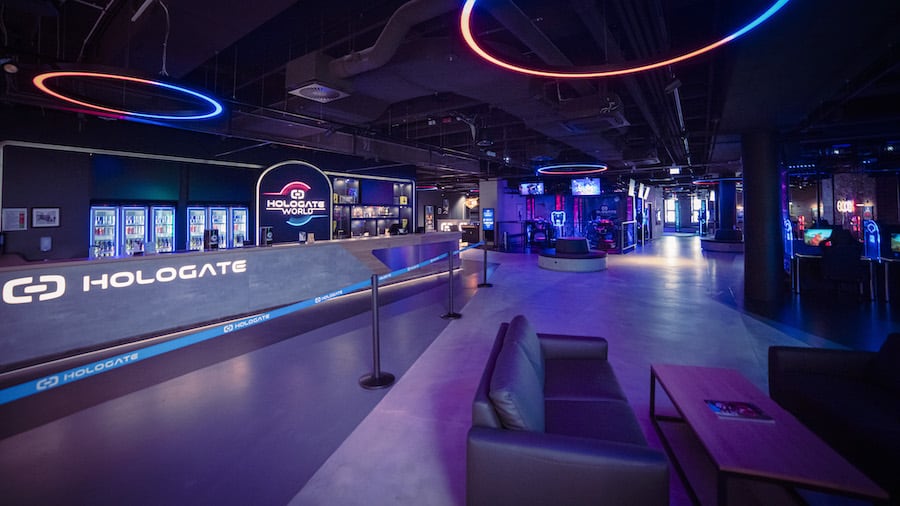 The new attraction is home to F&B options as well as several of the company's popular VR experiences, like ARENA and BLITZ. It will also include two new innovations, HOLOGATE X, a next-gen, free-roam VR adventure platform, and HYPER GOLF, which brings together mini-golf and a digital arcade experience. These two products will be available for distribution around the world later this year.
This summer, HOLOGATE revealed more information about HOLOGATE X, which is the first product to include hyper-reality streaming technology and is able to stream high-resolution cinematic VR worlds into players headsets.