It now boasts 5 million players worldwide and has just launched the ground-breaking HOLOGATE BLITZ.
The market leader in compact multiplayer virtual reality (VR) systems, HOLOGATE produces exclusive virtual reality turnkey systems and games from inception through activation. At IAAPA Expo 2019, the company will be showcasing the HOLOGATE BLITZ premium motion platform. Ahead of the show, Blooloop talked with founder and CEO Leif Petersen.
HOLOGATE has the fastest growing installation base in the history of VR. With over 300 locations worldwide, it is the largest network of virtual reality multiplayer systems.
Early years of VR
Describing the company's origins and a growth that has surpassed expectation, he says:
"I played with VR for the first time in 1993 and was obsessed from that point. VR then, effectively, went into a deep slumber for like 20, 25 years. It's finally awakened, and I'm very happy to be working, finally, in this field that has been my dream from that point."
The HOLOGATE team represents 20+ years in traditional media and entertainment, Esports, international business, stereoscopic 3D, and visual effects, respectively. This is a variety of experience that they feel sets them apart from their competitors.
Petersen worked in computer graphics for almost 20 years. He had a company in Munich, in the visual effects and animation sector, when the idea for HOLOGATE was born:
"We were working in feature films and high-end commercials for clients. This includes automotive companies: Audi, BMW, and so forth. There were many customers for whom we did VR.
"We created a huge experience for Audi in 2016 when the latest wave of VR started. And, at the same time, we started developing HOLOGATE as a product within the company."
The origins of HOLOGATE
HOLOGATE was developed in a basement, funded solely through its founders' personal accounts.
"I put all my private money and the company's money into this project, which is how I saw it at the time."
Despite the company's growth and current status as the leader in its field, in the beginning, it seemed to be facing failure. "To be quite honest, we almost went bankrupt in 2017," says Petersen.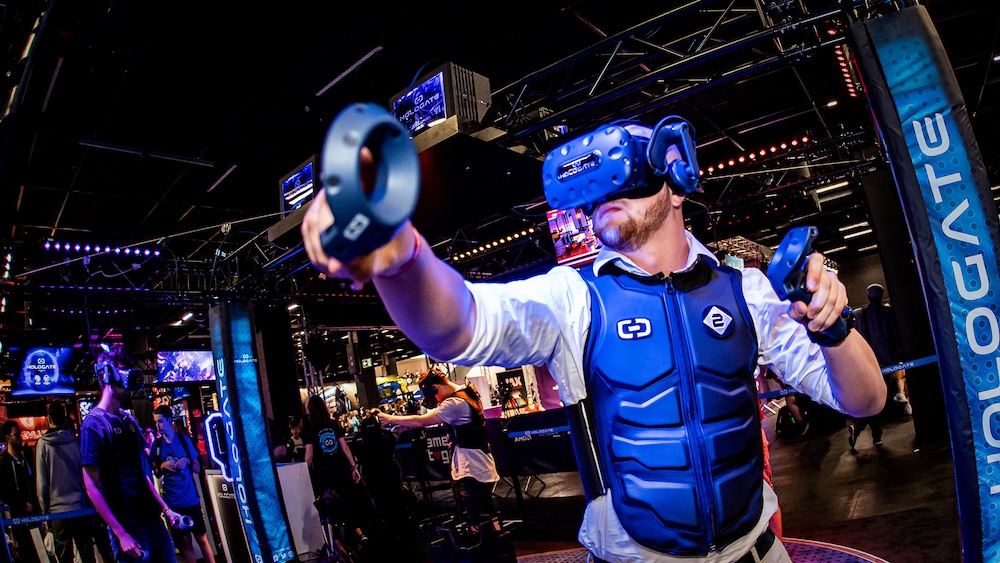 It was at IAAPA, at the end of 2017, that there was a huge reversal in HOLOGATE's fortunes. On the brink of insolvency, expecting to fade into obscurity, they sold 71 systems on the show floor.
"We went from near-bankruptcy to becoming, very quickly, the market-leading company in the whole location-based VR (LBVR) space."
Building on IAAPA success
A mere two years on, HOLOGATE is a clear frontrunner in a highly competitive market. It has over 5 million players and systems in 31 countries.
Explaining this, Petersen says:
"I think we found the formula and got it right from the start. We cracked the code of what makes sense for an FEC in terms of how to present VR, how to show VR, how people can play VR. That it is social, that it is multiplayer, that you can play together. And that the attendant to customer ratio is 4×1. This has become the standard and the one that makes the most sense."
"And it's turnkey, so we're selling hardware and software together. There are a number of other factors, like throughput, and [the fact that] we are a game developer. So, rather than taking off-the-shelf games, we're making all the games specifically for the system. This means that they make sense for the operator."
"What it comes down to is that our clients and operators need to make money with the system. If they can't recoup and make money with the system, then it doesn't make sense at all.
"And as it turns out, it makes a lot of money, so that is why it's successful."
HOLOGATE and reliability
Reliability is a key factor in the success of the systems:
"We're German, and known for German engineering," says Petersen. "The platform is robust; it works consistently. Consistency and reliably can be a major issue in the VR market."
To date, HOLOGATE has sold more than 300 systems.
"We are installing 12 per month at the moment internationally, in 31 countries. Since the beginning of November, we have surpassed 5 million players. Over 5 million people have played our system worldwide."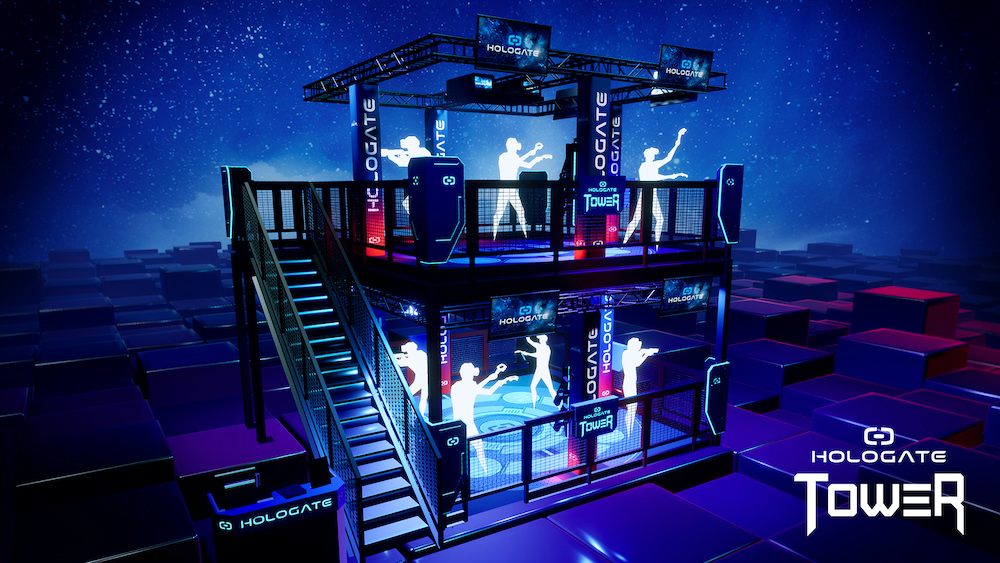 In terms of distributor relationships, HOLOGATE has partnered with Creative Works for North America.
"And then we have other distributors in other regions, for example, Dubai-based Warehouse of Games in the Middle East. We're also working closely with Zone Laser Tag out of Melbourne, Australia and Shanghai. There are a few others, but for Europe, we are doing our own distribution. We are a German company based in Munich, so it makes sense."
5 million players
Talking about the milestone of hitting the 5 million player mark, Petersen says, "We are extremely grateful for the players, operators, and owners that have helped us reach this massive achievement. Being able to create an experience that is so globally valued is truly an honour for us."
The Hologate team continues pushing the limits to deliver new game content that will create memories for guests and keep them coming back
Armando Lanuti, President, Creative Works adds, "This milestone shows the enormous impact this attraction brings to venues all over the world. The revenue and ROI numbers are great for operators, but more importantly, we love seeing the smiles on customers' faces when they play.
"The Hologate team continues pushing the limits to deliver new game content that will create memories for guests and keep them coming back."
Two Bit Circus
Ground-breaking micro-amusement park and experiential games venue Two Bit Circus has two HOLOGATE installations as part of their unparalleled digital playground.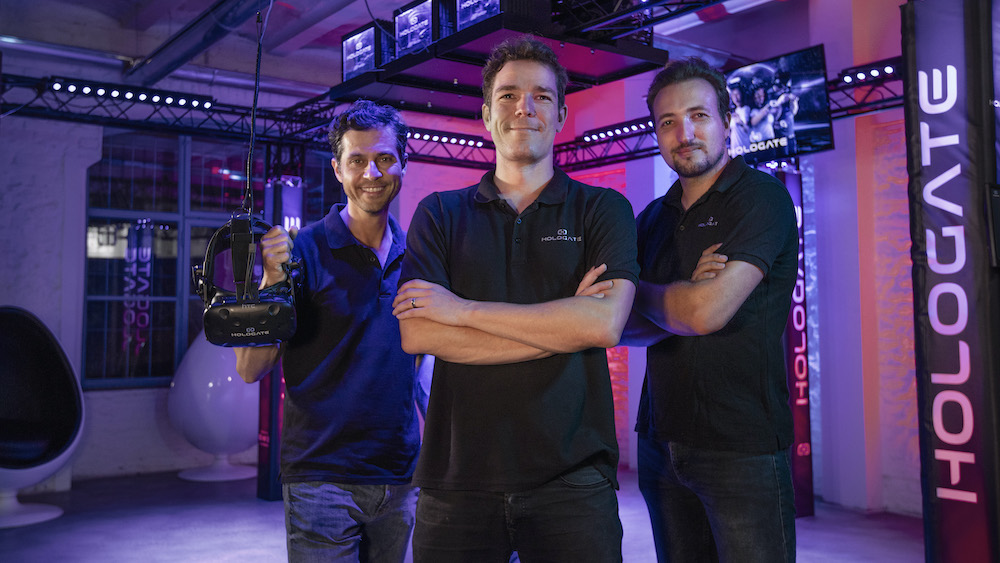 "They have all kinds of games in 3000 square metres, and tons of VR, as well," says Petersen. "HOLOGATE has been the most successful. So, they bought a second system, after seeing the success of the first. It's been running, and they are very happy."
"I think what Two Bit Circus is doing is great. It's fantastic. I think that's the way to go."
"Creating an amazing VR experience is no easy feat. And when you couple that with the demands and throughput of consumers, it's impressive that public VR experiences even exist," says Brent Bushnell, CEO and Roustabout of Two Bit Circus. "Hologate has not only developed VR experiences that are social, engaging, and fun, they've hit a milestone that most VR companies can only dream about."
Working with brands and IP
The HOLOGATE system has been envisioned as a platform since its inception.
"By the end of the year, we will have thirteen different games. Seven of these are by us, and the rest are third party content. We opened up the platform, extending it to a select few developers that are now bringing games to HOLOGATE.
"We have Angry Birds now, having worked with Sony and Rovio, so that is one of the IP titles."
Last year, HOLOGATE joined forces to collaborate with Sony Pictures VR and Rovio Entertainment Corp. to bring 'The Angry Birds Movie 2' into the LBVR space.
"We also have lots of other titles, including Das Boot, a German submarine IP," says Petersen. "This is more like an escape room experience."
HOLOGATE has also partnered with WARGAMING, creators of the popular multiplayer online game, 'World of Tanks', to bring 'World of Tanks VR' to the platform.
The popularity of VR
Petersen predicts the popularity of VR will continue to rise.
"We already see it now in the numbers. It's the most immersive of media, and the most fun way to play. You can really dive deep into virtual and fantastic worlds. It's what everybody wants to do: immerse themselves in fantasy worlds where they can forget themselves, and lose track of time.
"So of course its popularity will continue to increase. It will just get better from here."
HOLOGATE BLITZ
HOLOGATE will be showcasing the BLITZ, its premium motion platform, at IAAPA 2019.
"We like to say it's the best simulator on the market at the moment, for various reasons," says Petersen.
The BLITZ is designed for multiplayer flying and racing and underwater VR videogames. It supports between 2 and 8 participants. HOLOGATE BLITZ features a futuristically-designed steering wheel, which can be switched between one axis or two axes to make it an intuitive fit for both driving and flying experiences.
The HOLOGATE BLITZ platform incorporates an almost noiseless belt-drive system capable of moving a full meter in height and with a tilt of ±30° in every direction, which enables 6 DoF (6 Degrees of Freedom). This offers full immersion, whilst minimising the risk of motion sickness.
A unique platform
"The cool thing is, HOLOGATE BLITZ is a racing and flying simulator that doesn't make you sick," says Petersen. "We have tried all the motion simulators that are on the market, and most fall short. Their main problem is that they're haunted with motion sickness. With this one, we call it a 100% comfort level. It really doesn't make you sick."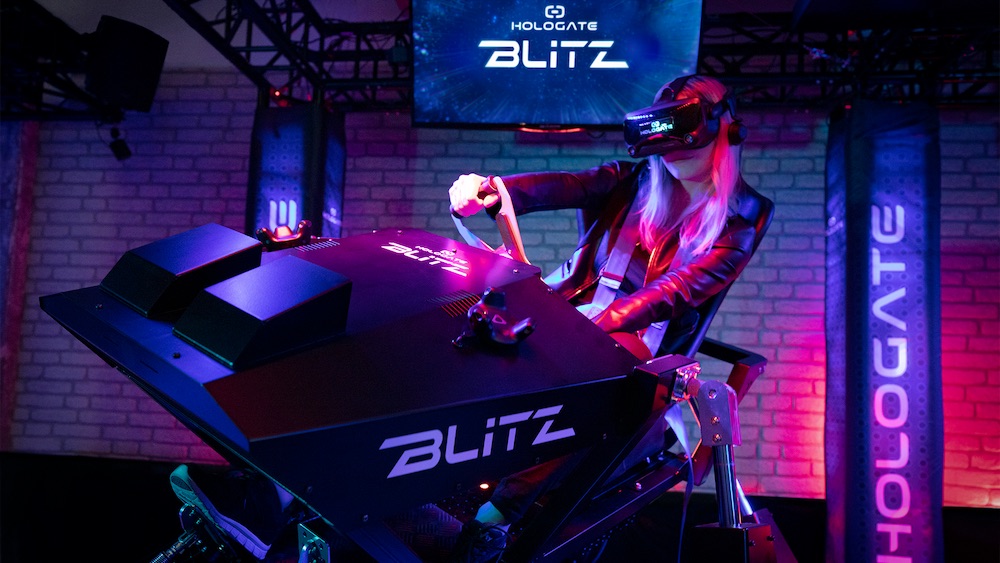 "It has a steering wheel so you can turn left and right. Or you can switch it into its second axis and can pull and push, like in a flight simulator. It is the only simulator that allows you to do that, and we think that makes it completely unique. Again, it's a platform, so it's not just a single game."
The first game coming out for HOLOGATE BLITZ is Hyper GP. This allows players to pilot futuristic hover vehicles around floating islands, across desert wastelands, and through giant ice caves in a fast-paced multiplayer race.
"It's a super-fast racing game where, basically, you race at 800 kilometres per hour on a futurist racetrack. People that play it always say it is mind-blowing."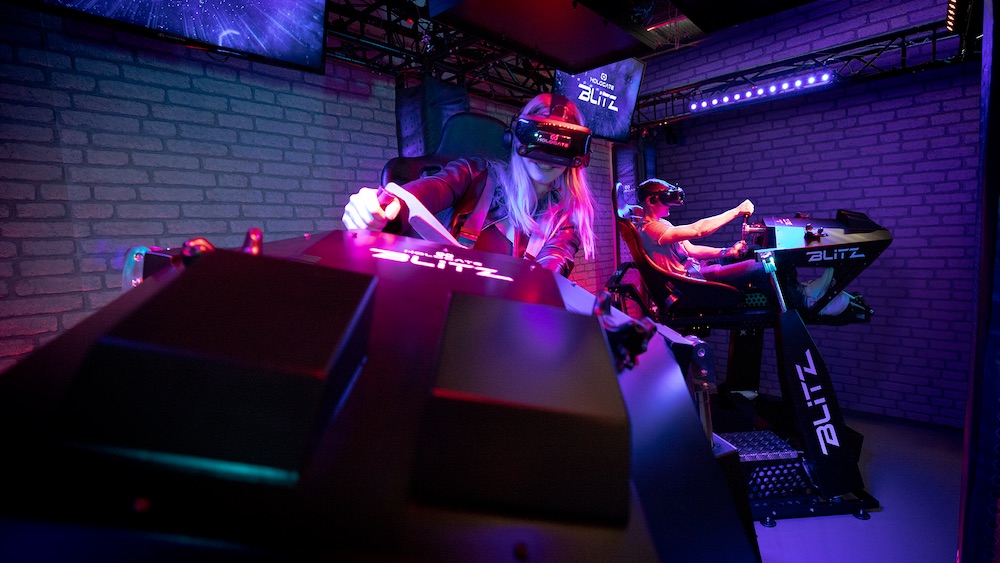 "It's so much fun: super competitive, and has high replay value. We're all incredibly excited about it. It's unbelievable."
HOLOGATE BLITZ, which the company describes as 'the ultimate location-based experience on this planet and beyond', will be at IAAPA Expo 2019 in Orlando, along with Hyper GP.