MAPIC, the international retail property event is held in Cannes in November. This year there was a focus on retailtainment, including indoor surfing and VR experiences drawing on IPs.
The leisure conference element of MAPIC is increasingly looking at the ways that location based entertainment solutions can help to attract and retain retail visitors.
This year the MAPIC Leisure Programme included a session titled "Is there a future for a European Art of Retailtainment?" The discussion looked at potential retailtainment models, bringing location based entertainment to retail.
The session was moderated by Gilles Devendeville, CEO, Real Retailtainment.
European retail faces a challenging future, needing more innovation and partnerships between suppliers, landlords and operators to remain attractive.
By creating unique out of home entertainment experiences, drawing on attractive IPs or an authentic experience, the attractions industry can help create location based entertainment that will fulfil the needs of the retail sector.
Session speakers were
Vincent Brie, Vice President, Triotech Entertainment
Devi Kolli, CEO, AiSolve
Fatima Ouali, International Manager, Universcience
Clement Ginestet, International Development Manager, Offshore Surf
Vincent Brie, Triotech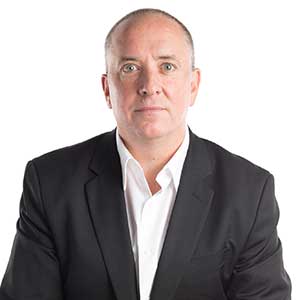 Brie presented on the trends and importance of investing or operating leisure components in the retail sector.
Creating or expanding a leisure and entertainment offer in retail shopping sites diversifies revenue source and allow developers to better control their destiny. This is already a strong trend in the Middle East, Asia, and is picking up speed in North America.
Triotech have just launched their latest LBE collaboration with Ubisoft. The Rabbids Team Battle experience combines engaging Rabbids characters with Triotech's XD Dark Ride interactive 4D theatre technology. Players experience an epic robot battle in a high-capacity duelling interactive attraction.
In another partnership with Ubisoft, the Canadian attractions creator have created a version of their VR maze with Assassin's Creed content.
Clement Ginestet, Offshore Surf
Ginestet introduced the recently announced Offshore Surf offering, powered by American Wave Machines. The indoor surf attraction neatly satisfies the demand for a season proof, repeatable micro-destination that delivers big on authenticity and provides a socially shareable surf experience with a cool vibe. American Wave Machines have proved both the technology and business concept with the successful operation of Oasis Surf in Montreal.
With an authentic standing wave, Offshore Surf offers an aspirational sporting experience away from the ocean. The potential tie ins to related brands and opportunities for competitions and events, make Offshore Surf an attractive option for malls and developers looking to add an experiential element which also serves as a draw for spectators.