Mexican company KidZania, one of the fastest growing hands-on kids' edutainment brands in the world, is coming to the US.
KidZania USA's first location will open at Stonebriar Centre in Frisco, Texas in fall 2019. Locations will open in Chicago and New York in 2020 and Los Angeles in 2021.
The new US projects will build on KidZania's global footprint of 27 locations in 21 countries since its establishment in 1999.
"At KidZania, kids have an opportunity to role-play more than 100 professions within an 80,000 square foot indoor city designed just for them," said Greg Stevens, CEO of KidZania USA.
KidZania's progress in Dallas is steel moving along.
Who's ready to come visit us this fall at Stonebriar Centre? @ShopStonebriar @visitfriscotx pic.twitter.com/l6IstvyNAX

— KidZania USA (@KidZaniaUSA) May 8, 2019
"The KidZania experience allows kids to learn about the world of work while building real-life skills like financial literacy, teamwork and problem solving.
"We look forward to bringing this innovative learning experience to children, families and educators throughout the US."
Mini cities with kidZos currency
KidZania's child-size cities allow kids to fight fires, fly planes, design robots, perform surgery, and more. Each KidZania is tailored to the city in which it is located, complete with buildings, paved streets, vehicles and an economy with its own currency, kidZos.
"Role-play is a critical part of childhood development and KidZania bridges the gap between schools and the outside world.
"KidZania provides a unique experience-based environment where kids become active participants in their learning process by putting theory into practice while gaining new knowledge and skills," says Dr. Ger Graus, Global Director of Education at KidZania.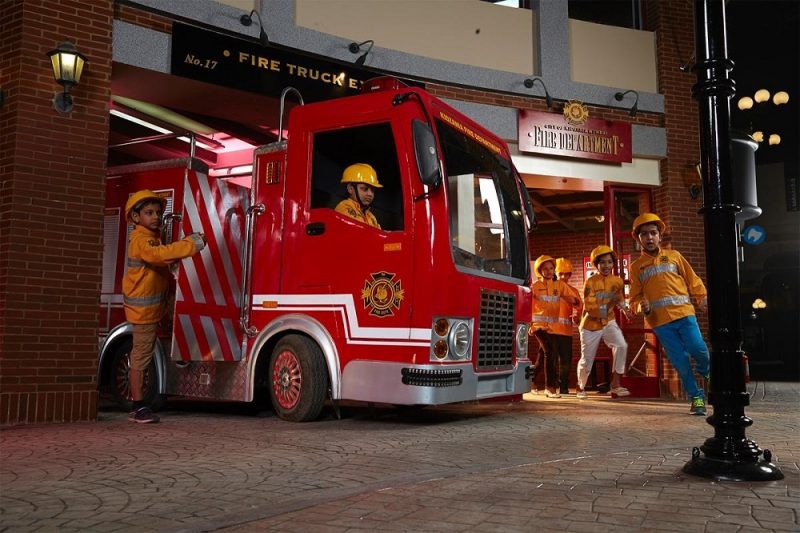 Stevens added: "In the U.S., we're onboarding industry partners and identifying new local champions, because that is what makes the immersive learning experiences real and meaningful."
Edutainment and the KidZania brand
By capitalising on every child's desire for role-play, KidZania is edutainment at its most successful. Blooloop recently spoke to creator and founder Xavier López Ancona about the remarkable growth of the brand.
Images: Kidzania