A leader in the creation of unique, adventurous play spaces, CAP.Co, has announced the appointment of Paul Travers as Design & Project Manager.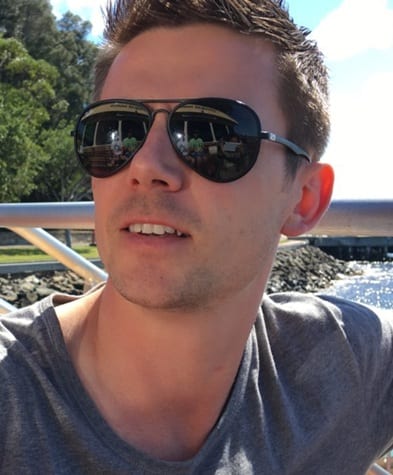 The company behind adventure attraction the Lost Castle at Lowther says Travers' role will be a fluid one, involving a mix of design work, project management and key account handling.
"My introduction to the team will help streamline and improve the design and production process, from initial enquiry through to confirmed build," explains Travers.
The new recruit has been given a nickname – McManage – and was already well-known to the company, having worked with staff members Stephen Vass, Jim Wales and John Lyle at Treehouse Company in Kilmarnock back in 2005. Treehouse designed and built BeWILDerwood and CAP.Co's Simon Egan was the client who commissioned it. Prior to Treehouse, Travers was a founding member of Projektur Design Collective in Glasgow.
"I've had a working relationship with everyone on the team – in some capacity – from circa 2005 right through until I stopped freelancing for them around 2013," he says.
A company where everyone's voice is heard
According to Paul Travers, one of CAP.Co's key attractions is the people.
"It's like working with your mates; your hard-grafting, focussed, imaginative, inspirational, dedicated and driven mates. Also, the open forum nature of how the business is run, where everyone's voice is heard and holds value is extremely empowering as an employee and drives you forward to deliver a better outcome for all.
"Knowing – and feeling – that you are a part of something special, different and unique isn't something that is achievable in most daily grinds and should be held on to, for dear life, when found."
CAP.Co's portfolio continues to grow apace as more and more attractions appreciate how great adventure play spaces can significantly boost visitor numbers. Recent projects include Weehailes (above) at Newhailes House for the National Trust for Scotland.
The brief was to design and build a destination adventure attraction in the walled kitchen garden. Taking inspiration from the historic house's architecture and adding a fairytale twist, Weehailes provides a safe and inspiring environment for younger children to explore.