QubicaAMF, a leading provider of high-quality, innovative products for bowling and entertainment centres, recently presented its new duckpin attraction, Fly'n Ducks, at the Nightclub & Bar Show in Las Vegas, which took place from 29 – 30 June.
Duckpin is a bowling game played on a standard tenpin bowling lane, using a small bowling ball and special bowling pins called duckpins. QubicaAMF, along with its predecessor Mendes Bowling, has been providing equipment for the game for more than three decades. Now, it has reimagined the format for the modern consumer.
A better duckpin experience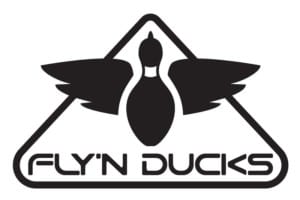 The new Fly'n Ducks game uses the BES X Bowler Entertainment System, the Conqueror X centre management system and the EDGE String pinspotter. It is also the only duckpin product that includes pay-at-the-lane gamecard swipe capability. This means it can be operated as a stand-alone offer or from a front desk.
It is available in four lane lengths, with or without a bowler approach platform, meaning that operators can choose the size and set up that suits their needs. they can also upgrade to add DuraBowl automatic bumpers, CenterPunch capping lighting along the lanes and BES X Experiences.
"We developed Fly'n Ducks to deliver a better duckpin experience. It's now easier and more fun than ever for consumers to enjoy duckpin bowling and for new investors to include duckpin bowling in their projects," says Neil Pennington, Director, Performance Equipment for QubicaAMF.
"In addition to the classic three-ball duckpin game, players can choose from an endless variety of fun and skill games available with BES X. And, utilizing the EDGE String pinspotting technology ensures the best reliability at the lowest operating cost possible."
QubicaAMF has over a hundred years of experience and has installed solutions in over 10,000 centres in 90 countries. It aims to make bowling a fun and memorable experience for everyone.