Swedice, a leader in all-year seasonal attractions, has supplied its unique Tubby tracks for five slides at a brand-new theme park. The Xejuyup Adventure Park in Guatemala opened to the public in March 2019. Created by IRTRA, it covers over 200,000 square metres, including green areas and tree-lined trails.
This new theme park has a host of restaurants, activities, experiences and attractions, as well as walking trails and green spaces. The word Xejuyup means "at the foot of the hill" in Quiché and Cakchiquel. The park offers themed lodging, fishing areas, canopy, horseback riding, mountain bike tracks, an interactive farm, an aviary, an equestrian theatre and an artificial lake. Swedice was involved in the park's creation with its Ride, Slide and Glide instalments.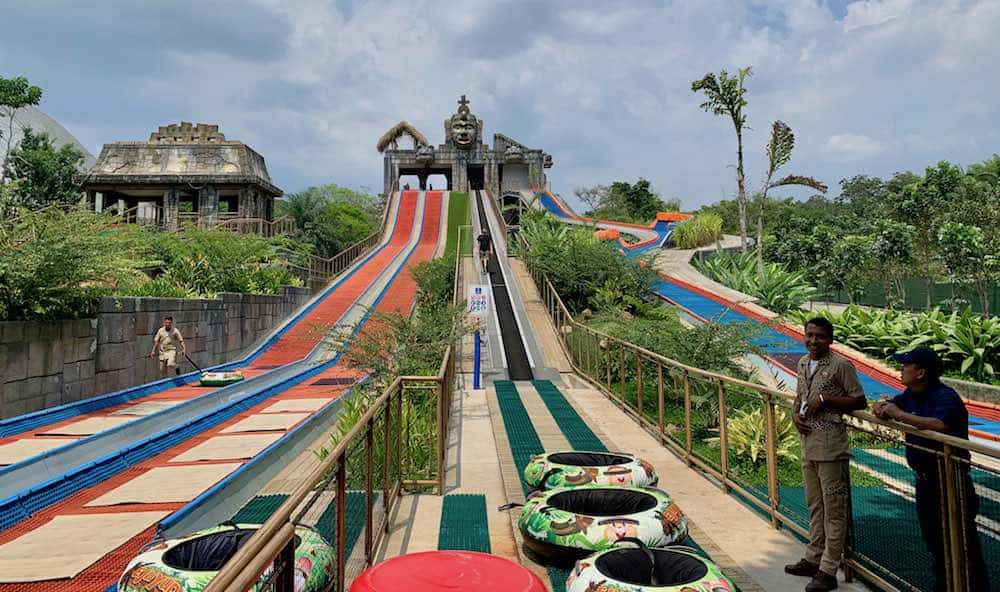 New super slides
Swedice has provided five slides at the park, using the innovative Tubby tracks. The Sumpancazo comprises three different slides, catering for adults and children. The adult versions launch from a height of 13.7 metres, while the child-friendly slide starts at a height of 5.30 metres. Riders slide in special tubes over innovative Neveplast material. The slides can handle 200 people per hour.
Swedice connected with IRTRA at the IAAPA's Euro Attractions show, where the unique Neveplast material was being showcased. Swedice is the exclusive supplier for Neveplast in parts of Europe and Latin-America. The company was excited to be involved in this project in Guatemala, saying that the instalment here proves that Tubby tracks are just as fun in hot and cold temperatures. The tracks are flexible, and the modular design means that the slides can be adapted in future.
Swedice have supplied attractions all over Europe, using Neveplast for Copenhagen's new dry ski slope, and its own ICEFLOO technology for Ice*Amsterdam. The company is also involved in installations outside of Europe, such as the mountaintop track at Rainforest Adventures, on the Caribbean island of St Maarten.