The retailtainment trend marches on as savvy mall operators tackle the challenges posed by e-commerce and changing demographics with the addition of themed experiences and attractions.
The South China Morning Post (SCMP) cites two key examples: Siam Paragon in Bangkok and West Edmonton Mall in Alberta, Canada.
Aside from retail, Siam Paragon is home to an ocean park and aquarium, an art gallery, an opera concert hall, a bowling alley and karaoke centre.
West Edmonton Mall (above) boasts one of the world's largest indoor amusement parks, the largest indoor wave pool, and an ice rink. Shoppers who want a break from browsing also have the option of an 18-hole miniature golf course, a bowling alley and cinema.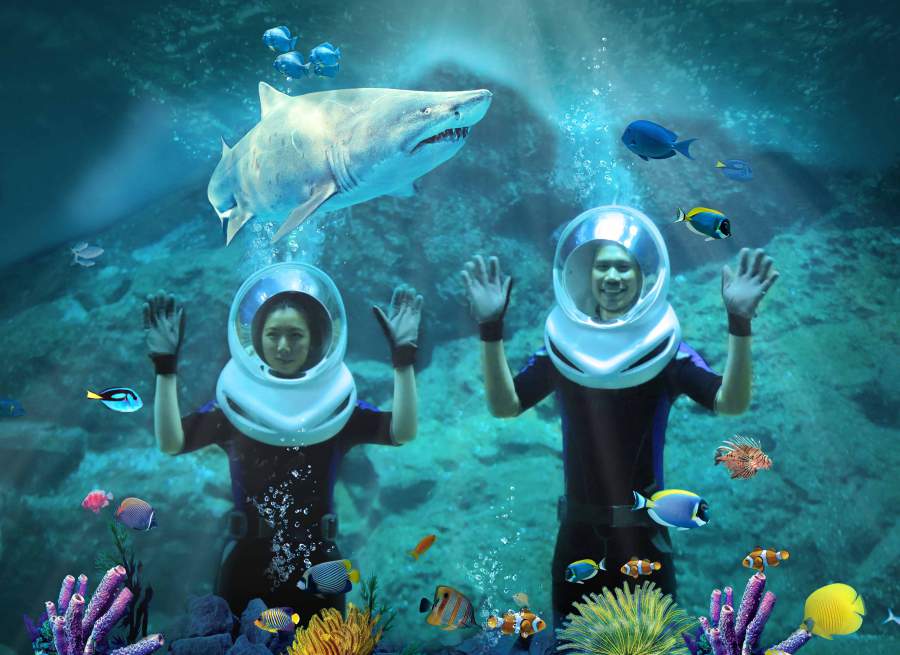 Attractions such as ice rinks that used to be a temporary seasonal add-on are now part of a permanent leisure offering aimed at drawing the online shopping crowd back into stores.
Customers want to spend time with friends and family
Reinhart Viane, Business Development Director at KCC Entertainment Design, says malls are no longer just about shopping. Customers are looking to socialise and spend time with friends and family.
Hong Kong's The Mills, scheduled to open in 2018, is being hailed as a new benchmark in the retail industry.
The Mills occupies the site of the former Nan Fung Cotton Mill in Tsuen Wan.  The mixed-use offering includes a business incubator, experiential retail, and a non-profit cultural institution. The design theme references the heyday of Hong Kong's textile industry in the 1950s.
Trend of themed experiences in malls
Helen Mak is Senior Director and Head of Retail Services at Knight Frank. He predicts that the trend of themed malls will develop at pace as operators seek to lure shoppers back into physical shops.
According to SCMP, analysts cite two global trends that are driving the changes.
Perhaps the most obvious is the pressure from online retailers which is forcing physical operators to get more creative. Data firm Statista reportedly anticipates online sales will grow threefold between 2014 and 2021. This has also been reflected in the decreasing number of people visiting retail stores.
Hong Kong, the erstwhile mecca of luxury shoppers, can't hope to compete with the convenience of online shopping. Clothing is now the largest category for e-commerce.
Another key factor is demographics. This is particularly true in Asia. This is because there is an ageing population and increasing urbanisation. Both lead to more people are living in smaller spaces.
This has driven a need for communal spaces where people can socialise and relax.

VR the next must-have retailtainment offering
Oliver Culley, Director of New Business Development at Merlin Entertainments, told SCMP that while operators can't charge as much for rent as they do high-end retailers, having them means shoppers stay longer each visit, which is measured as dwell time.
"If you can turn a morning shopping visit into a whole day in the mall, then you've won," said Culley. "The challenge now is getting people to come to the centre in the first place."
Mall of America in Minnesota also lures shoppers with a Nickeodeon theme park. This turns it into a destination for all ages.
In addition, Virtual reality is being predicted as the next must-have retailtainment offering.
The message is clear. Malls need to offer themed experiences that consumers can't get online. Or, they'll be left behind.
Images courtesy West Edmonton Mall, SEA LIFE Bangkok, Mall of America and Nan Fung Development.
https://www.scmp.com/property/international/article/2123992/battle-survival-mall-operators-focus-making-shopping-more