Valo Motion, the company behind ValoClimb – the original Augmented Climbing Wall, has launched a new interactive trampoline game platform.
ValoJump combines advanced active play technology with the physical fun of a trampoline.
As with ValoClimb, this latest offering adds a digital dimension to a traditional activity and ensures particpants get a proper workout.
"We have been thrilled to see that ValoJump excites both beginners and experienced trampolinists," comments Raine Kajastila, CEO of Valo Motion, who has closely followed the product development.
"After the great reception of our climbing games, I am really happy that we can bring innovative active games to other sports as well."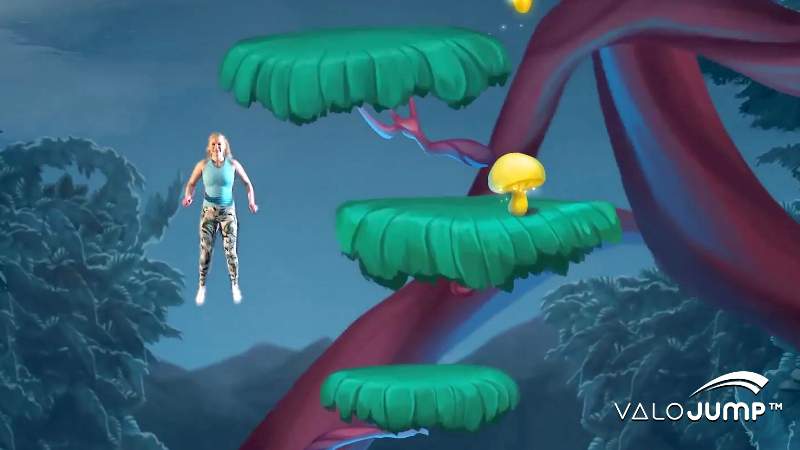 The new product offers a range of entertainment and training apps to suit all ages and fitness levels. Ideal for enticing beginners to have a go, the games help to keep them absorbed while they work at honing their trampolining skills. More serious athletes can make use of the video feedback applications designed to accelerate the training cycle.
ValoJump – a plug and play solution
For operators, ValoJump is a trouble-free solution and an ideal way to refresh their attractions mix. The product is fully automatic and comes in a plug and play package, software and hardware included. Ideal for businesses looking broadening their offering, ValoJump adds value at activity parks, fitness gyms, event venues and many more.
See ValoJump in action at the world's largest internation trade show for fitness, wellness and health: FIBO 2018. The event runs from 12-15 April at the Exhibition Centre Cologne, Germany.
Valo Motion is redefining the way people approach their fitness workouts with its real sports/fun games mash-up. Combining ValoVision tracking software with high quality hardware, the company provides interactive experiences for both players and spectators.
Its first product, ValoClimb – the original Augmented Climbing Wall is a fully automatic gaming platform for climbing walls. ValoClimb systems have been installed in a whole range of locations such as activity parks, fitness centres, museums and climbing gyms in nearly 40 countries.