It began in 1984 after founders Monty Lunde and Rock Hall left Disney. The company is a world leader in concept design, engineering and production of state-of-the-art special effects for theme parks, casinos and leisure environments.
Blooloop caught up with Monty Lunde and Rock Hall to look back over three and a half decades, and to discover what comes next
Early years at Disney
Monty Lunde is the founding partner and President/CEO of Technifex. He joined Walt Disney Imagineering on graduating from Stanford University with degrees in Design and Human Biology.
"The Technifex story began when Rock Hall and I were let go from Disney," says Monty Lunde.
"We were both hired into the WED, now Walt Disney Imagineering, special effects department in 1981. This was during the era when Disney was developing EPCOT and Tokyo Disneyland. Rock and I never worked on the same projects together, but working in the same department, in the same mock-up space, caused us to work alongside each other and become good friends."
"Long story short, Disney opened EPCOT in 1982 and I was lucky enough to be able to continue working on the Horizons Pavilion, which opened a year after the park."
A fantastic experience
"Rock Hall ['s tenure] was extended beyond the opening of EPCOT because he was assigned to work on the redo of Fantasyland, at Disneyland and the rework of some effects at EPCOT. New Fantasyland as they called it, opened around the same time as the Horizons Pavilion, so we ended up leaving Disney at virtually the same time, in late 1983."
"The period between the opening of EPCOT and when Rock and I left was a time when most of Disney's design and production personnel were let go.
"As a result of the ongoing layoffs, I was quite happy to move to Florida for six months to oversee the installation of the special effects for Horizons. I knew full well that when Horizons opened, I would, more than likely, be let go. And Disney didn't disappoint.
"It was still a fantastic experience, especially for someone right out of college. I met an amazing group of influential, interesting people, many of whom are still close friends today. There were also several who became mentors and really taught me the tricks of the special effects trade, Rock Hall is one of them."
Designers Guild
On leaving Disney, Lunde and Hall started a company, Designers Guild.
"It was an attempt on our part to be entrepreneurs, doing what we had been doing with Disney, but for other developers," says Monty Lunde. "Though our hearts were in it, our new venture really never took off which forced us to look for jobs.
"Fortunately, we both ended up getting hired by Gary Goddard Productions (GGP) which would later become Landmark Entertainment. At that time, they were contracted to design and produce a major project in Baltimore, the Six Flags Power Plant."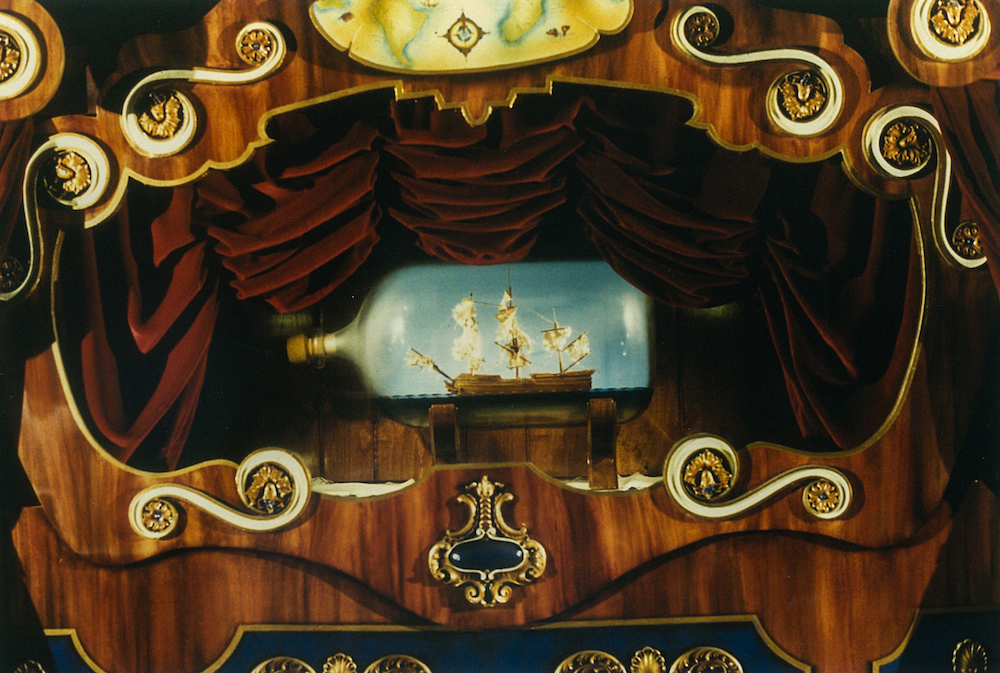 This was an indoor theme park, a ground-breaking departure for Six Flags.
"The park was to be very heavily themed, something GGP became famous for. There were a lot of special effects associated with the various attractions and as such, Rock and I were pulled into numerous design reviews, as well as meetings with potential outside vendors and suppliers."
Working with Six Flags
"Gary Goddard quickly determined that there weren't a lot of viable alternatives in terms of groups that could build the show and effect systems needed for the various attractions at the Power Plant," says Lunde. "To be fair, the industry we now know as Themed Entertainment was truly in its infancy at that time."
"After one particularly unsuccessful meeting with another potential effects supplier, and still holding onto our entrepreneurial desires, Rock and I said to Gary, 'Well, we have the expertise to build the effects for the park. It's exactly what we used to do at Disney. We also have access to other former Disney personnel and can pull together a team to make this happen.
"Long story short, we were given the opportunity to start a company and build the effects for the Six Flags Baltimore Power Plant. With this, Technifex was officially established in June of 1984."
The start of Technifex
At this point, another associate from the Disney effects department, Tom LaDuke, had started his own company and offered Lunde and Hall the chance of accompanying him to a tradeshow in Louisville, Kentucky for suppliers, designers and fabricators of trade show displays. Lunde says:
"Tom offered us space in his booth, so we built a video-based Pepper's Ghost display that included an 8-inch tall human character that talked about the services Technifex could provide, including building unique Pepper's Ghost illusions and other special effect systems. We did the whole show in a four by four by seven-foot-tall kiosk."
As a result, they landed telecom giant AT&T as a client. Thus securing Technifex's longevity, and beginning the development of a broad client base.
"The rest was history: we worked for AT&T for over 10 years," says Lunde.
"This was back when the Consumer Electronics Show (CES) was held twice a year, both in Chicago and in Las Vegas. We received a great deal of work from AT&T, twice a year. The shows we produced were so successful, AT&T representatives were freely giving our name out to their competitors, Microsoft, Motorola, Nokia and a slew of other Fortune 500 companies. Many became long-running clients of ours as well.
"This really allowed Technifex to take off in terms of our sales and notoriety."
Technifex trade shows
"Back in the late 80s and early 90s, if you were in Themed Entertainment and Disney or Universal weren't building a major theme park, you were struggling to stay in business," says Lunde. "Therefore, companies that worked in the Themed Entertainment industry had to find other markets to create a more consistent workflow.
"For us, it happened to be the trade show market, and, to some degree, the casino market. In the late 80's Las Vegas really started to take off."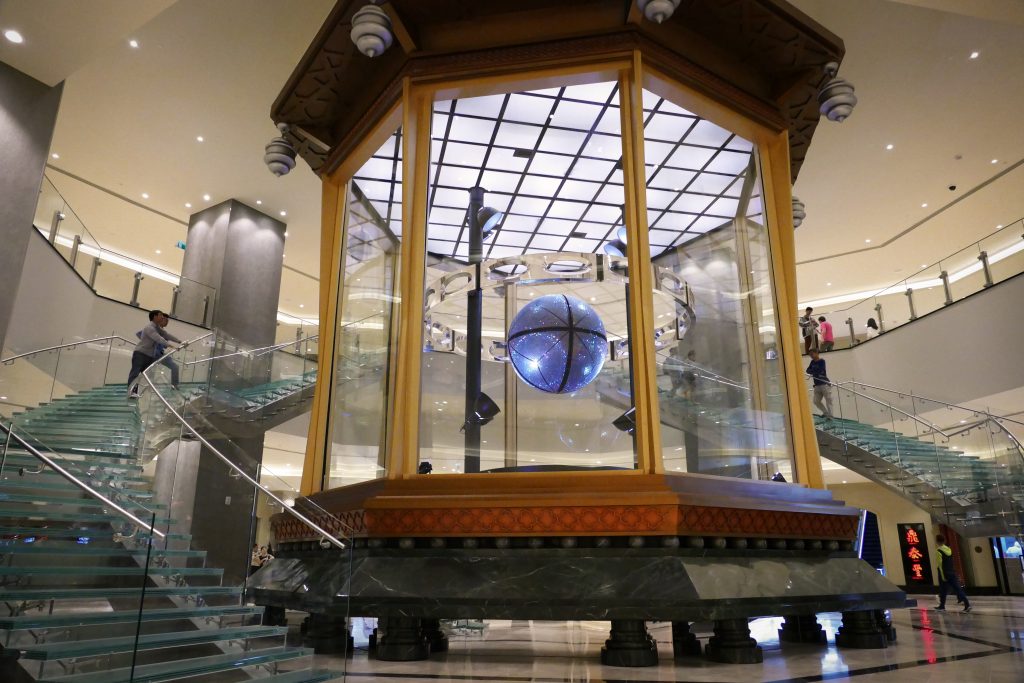 "Real-estate tycoon and art collector Steve Wynn was, at this time, developing and expanding casinos such as the Mirage and Treasure Island. This played a role in the re-energising of the Las Vegas Strip:
"At that time, we were involved in projects within diverse industries including; trade shows, casinos, and, to some degree, theme parks, which kept Technifex viable and moving forward.
"We also worked on many casino projects in Las Vegas including the pirate show at Treasure Island, MGM Grand's theme park, Star Trek at the Las Vegas Hilton and Caesar's Magical Empire, at Caesar's Palace, name a few. Vegas was in the process of reinventing itself and we were happy to help!"
Monty Lunde and the TEA
In 1991, Monty Lunde founded and organized the Themed Entertainment Association (TEA).
"In the early 90s, Technifex began getting involved with companies providing design services for the development of the Korean Expo. I would go to Seoul on a regular basis with Richard Crane, who owned, Richard Crane Productions."
"On one of the trips, we were meeting with a potential developer of various pavilions at the Expo for two weeks. They would sit us in a room with no windows and very little input, and every day ask us to develop ideas for a different pavilion; energy, transportation, etcetera."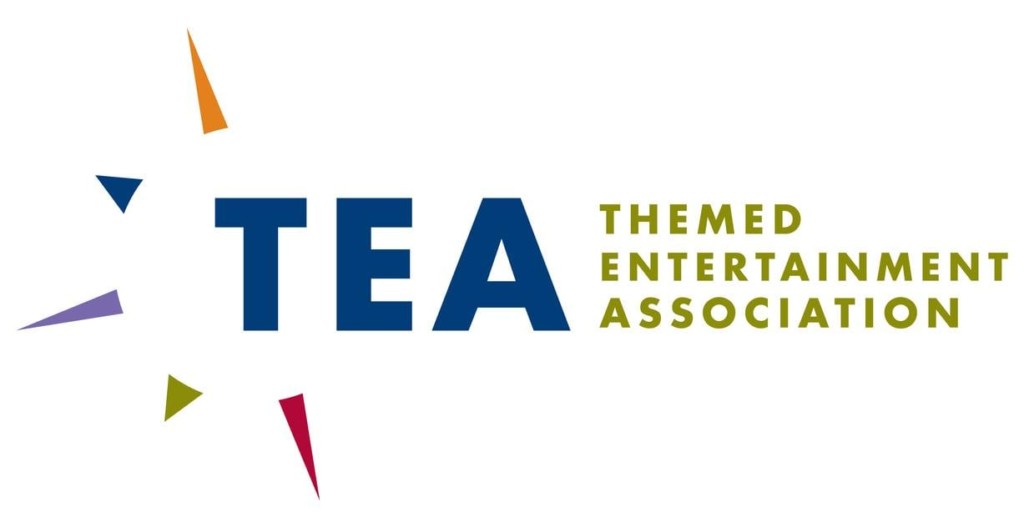 "After a while, Richard and I felt pretty tapped out: was this all we were good for?"
The start of an idea
"Later that same trip to Seoul, Richard and I were sitting in a bar talking about how crazy it was that we both owned companies and had come over to Korea for two weeks to have ideas pulled out of our heads that may never translate to work for our respective companies."
"Looking back, that was indicative of the state of the industry: we seemed to be beholden to the developers, and had little power or control over our destiny."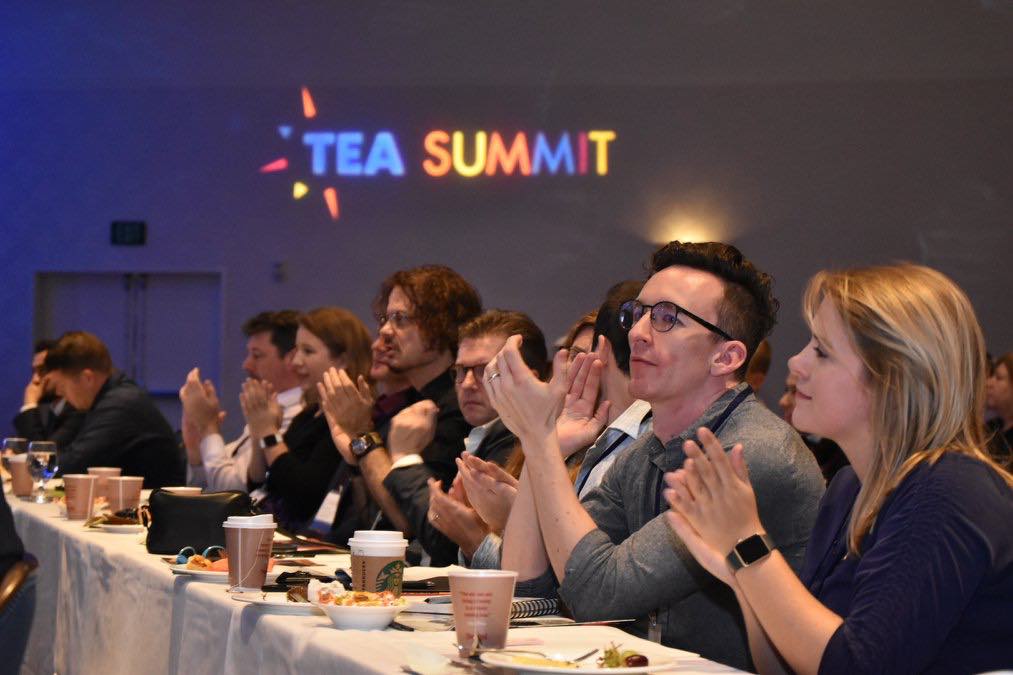 "It was then, sitting in the Bugle Boy bar, as is often the way with crazy ideas, that I came up with the concept of pulling themed related companies together. By doing this, I thought we could develop a common voice for designers and fabricators, and have a little more influence over how projects were developed and managed.
"That is really where the TEA started: with Richard and I sitting in a bar, in Seoul, talking about the trials and tribulations of our industry."
Supporting professionals in the industry
On returning home, Monty Lunde sent letters to around 40 company owners of his acquaintance, suggesting the idea of creating some form of association. He was overwhelmed by the response:
"Almost a hundred per cent replied, saying: 'Yes, we need to do this.'"
Over the last 28 years, the TEA has grown to become an international institution. It represents the world's leading suppliers, designers, producers and creators. It has over 1800 members globally.
"IAAPA was doing a wonderful job representing the developers and owners," says Lunde. "But there was no counterpart that represented the designers, suppliers and vendors. The idea was not to create an organization that would work in competition with IAAPA. The TEA was simply a different organization that could address the specific needs and concerns of its members.
"We worked very hard to create good relations with IAAPA. I ended up serving on the IAAPA International board, and on many IAAPA committees for decades, all to try and build the necessary bridge between the supplier community and IAAPA leadership.
"Many others in the TEA have done the same in order to grow and maintain a productive relationship with IAAPA.
"I think this has been very successful. The leadership at IAAPA quickly realised our interest was in furthering the overall industry and in no way an attempt to diminish IAAPA's influence and support of their membership. Today, the IAAPA leadership are fully involved and supportive of the TEA, just as we are of IAAPA."
Technifex today
Returning to the present, and to Technifex's current projects, Monty Lunde says:
"I can't go into any detail, but we are doing several projects for Universal right now. We are also working with BRC on a major project. In addition to this, we are doing a smattering of smaller, experiential type exhibits, in the US, and one in Macau."
"Often, our work is global and as such, we are also starting another phase of a major project for Chimelong."
Monty Lunde on industry trends
Offering an insight into current trends, he says: "I think everybody is going for the Holy Grail of an experience. One that is as immersive and visceral as possible."
Technology allows us to get to a point where simulated environments are ever more compelling and believable.
"Media systems are getting increasingly more sophisticated. Companies like ours are being asked to create more visceral effects, using ever more technical visual and audio systems, haptics, and overlaying effects like heat, wind, rain, scent in order to create a blend that produces a deeply immersive and believable experience."
"It's all about creating environments that people can be fully immersed in, emotionally and physically. I think this is where our industry has always excelled. Using available technologies to create amazing environments and telling incredible stories. Technology allows us to get to a point where simulated environments are ever more compelling and believable."
This is partly driven by consumer expectation, Lunde says:
"Take The Wizarding World of Harry Potter at Universal Orlando, for example. The atmosphere created in the films is so rich. And the attractions at Universal just amplify that, putting you into the experiences within the movies. They were able to exceed their guest's expectations that were created by the films, which already set the bar very high."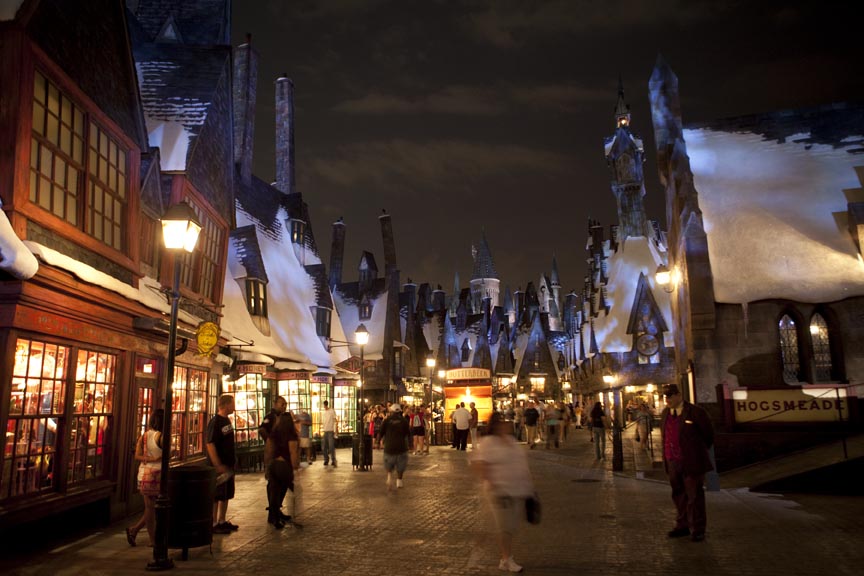 "And now we see Disney responding, with Star Wars: Galaxy's Edge."
Creating immersive worlds
"There is a drive within the market to continue to push the envelope, and a desire from audiences to see and experience more," says Lunde. "You have IP that people are experiencing as a filmic element that is impressive and immersive, just from a film standpoint.
"Now, a guest can enter that environment, say another planet, and actually be in that world. That takes the film experience to the next level, and gets people out of their homes and movie theatres."
"The phenomenon of role-playing also affects these immersive environments. There are events like Comic-Con where you are not just an attendee; you can become a participant by wearing a costume and taking on the mannerisms of a particular character." You are seeing more of this in theme parks as guests dress for a particular part and become an actual participant."
Monty Lunde on Rock Hall
Moving on to discuss Rock Hall's retirement from Technifex, marking the end of an era, he says:
"Rock is ready for some downtime and new challenges. We've had a good run at Technifex over the last 35 years, but he has other aspirations, and I fully support that. Our friendship has lasted nearly 40 years and we both intend to stay in touch and support each other."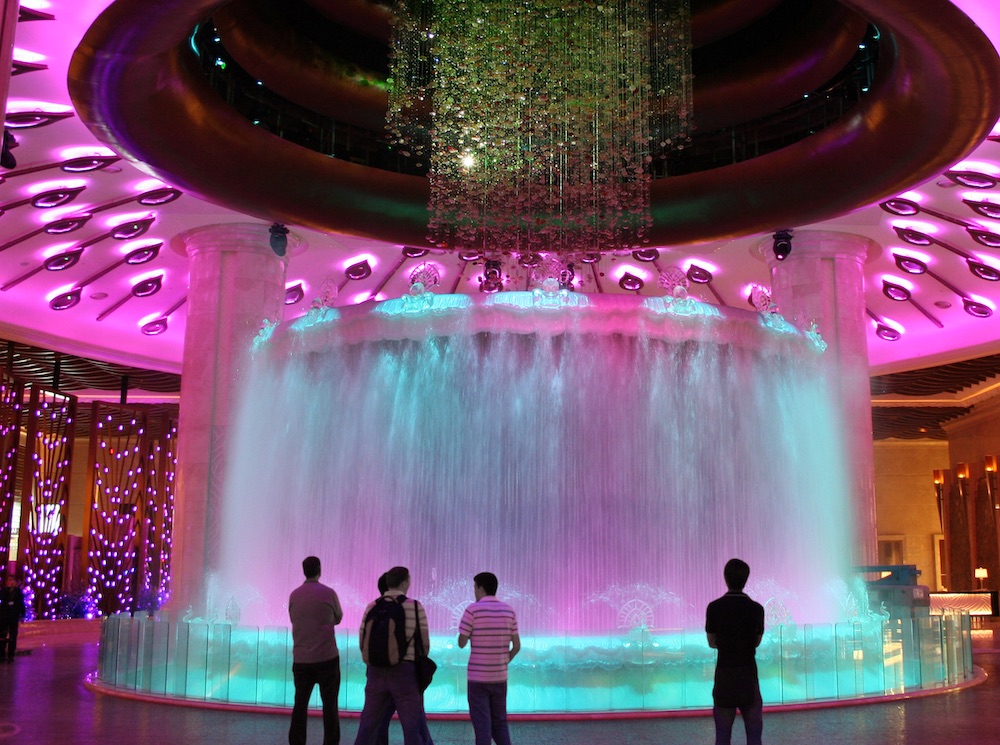 "We've discussed a consulting arrangement moving forward. If situations come up that require Rock's talent, or clients that he's been close to for decades really want his active participation, that's still possible.
"It's a very amicable parting of our partnership. It's been a long successful marriage if you will. And it's just moving into a different phase, now."
A strong business relationship
It will, he concedes, take some getting used to:
"People ask, 'How do you make it work? How do you have a 35-year partnership without wanting to kill each other?'
"Truth be told, there have been times when we've wanted to kill each other. That's true in any long-term partnership, but you can get past that if your values, goals and concern for your partner are aligned. One thing that has kept our partnership on solid ground is the fact that for 35 years, Rock and I have had lunch together almost every day, just him and I."
"It sounds like such a simple thing. But it means the door is always open to communicate just one on one with each other.
"You can be angry, and talk about it. Or, you can be happy; and talk about it. You can be concerned or worried; you can talk about it. It's just between him and me, and that is what has kept our bond with each other solid for so long. Having the ability to share your feelings and get support from your business partner is crucial to a successful partnership."
The future of Technifex
In terms of the future for Technifex, Monty Lunde says:
"I'm hopeful for the future. I've been the CEO of Technifex since we started, and my vision hasn't changed. Though we build systems for a living, we are ultimately a service company. We strive to be the best service provider possible.
"We have added some new senior management and I'm still looking to add more. As for the shop, our skilled craftspeople keep putting out products and effect systems that are of the highest quality.
"We have some extremely talented fabricators that we have brought in to support our existing highly skilled crew. We have a great client base that believes in us. And we have a resident brain trust with many hundreds of years of industry experience. I just want to keep adding to the mix.
"One of the best pieces of advice I've ever heard is, if you're leading a company, surround yourself with people that are smarter than you. That's what I'm trying to do.
"I'm very confident in Technifex's future."
Rock Hall and Technifex
Rock Hall, Technifex Principal, Chairman and Co-founder, is about to retire. He has spent his time with the company overseeing the design and production aspects of the company.
This includes R&D, conceptual design and manufacturing, as well as numerous aspects of the day-to-day operations. His theatrical technical experience uniquely positions him to offer expertise around the entertainment goals of clients.
Offering his own perspective on the Technifex story so far, Rock Hall told Blooloop:
"I was born and raised in Salt Lake City, Utah. I loved the theatre and I ended up as a theatre design major at the University of Utah. So, I went to school for a few years, and then I joined the university staff, in the theatre department. I was a student and a staff member for about seven and a half years.
"I also joined the stagehand's union and I toured with a few Broadway shows, then went back to my regular job at the university in the theatre."
It was at this point that he came to the reluctant realisation that it would be difficult to make a decent living doing theatre.
Starting at Disney
He spotted an advertisement in a theatre magazine for Disney with an army-style 'Micky Needs You' picture. He says:
"I sent in an application. I had a friend that worked there who probably put in a good word for me. A couple of months later, I was flown down for an interview and moved to California to become an Imagineer.
"Since everybody was so busy on Tokyo Disneyland and EPCOT Centre, I guess they ran out of people. So, they hired me to be the responsible designer for New Fantasyland, which was a project that opened in 1983."
"EPCOT Centre was being built for Walt Disney World. Tokyo Disneyland was being created. 'New Fantasyland' was Disneyland's big project, showcasing Peter Pan, Snow White, Alice, Mr Toad and Pinocchio.
"When those shows were open, I got moved over to some EPCOT Centre redos. Basically, shows that weren't working well. I worked on those until they laid off the last of the special effects staff."
Rock Hall and Monty Lunde – the start of a partnership
"Monty Lunde was let go from Disney at around the same time I was. We had always talked about putting together a company. One that would offer the same kind of technology and design expertise that Walt Disney Imagineers (WDI) could provide."
When Disney let them both go, they thought they should give it a go.
"I had a spare bedroom," says Hall. "We set up a little office in there. We built some fibre optic signs and chased a few projects around the Los Angeles area. At that point, we weren't ready for the business world, or they weren't ready for us, I'm not sure which."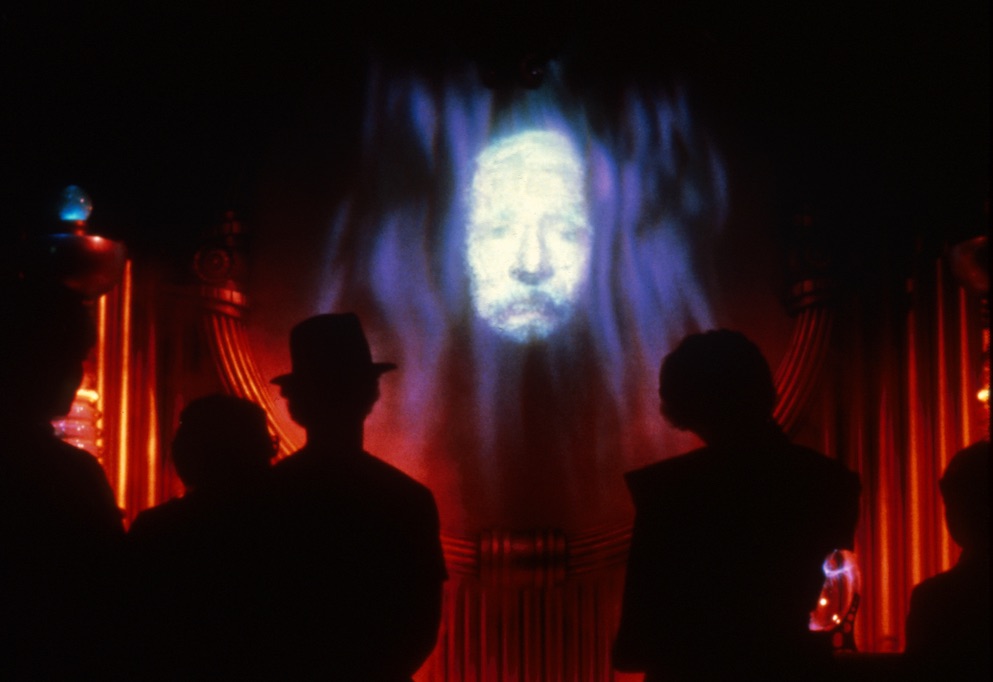 "So in order to pay rent, we decided we would take jobs with Gary Goddard Productions. We were both hired as show coordinators at GGP and they were actually doing projects outside of Universal and Disney.
"Overall, I think we lasted about three months before we realised it was probably not for us. When we went to resign, Gary asked us: 'What do you really want to do?'
"We said we wanted to run our own special effects company, providing that kind of expertise. He said: 'Well, I might be able to help you make that happen.'"
Working with Six Flags
"He helped us get a contract with Six Flags. This was a redo of an 1890 power plant in the Baltimore Harbor, which put Technifex into business."
The project gave the pair a year of work and a steady income stream.
"When that was over, we had to figure out how to get the next job. We'd been so busy producing that show that we hadn't learned how important it was to go out and shake the bushes for work."
"A lot of the companies that were formed in the early eighties were offshoots of Walt Disney Imagineering after they laid everyone off. So, there were other companies in a similar situation."
Moving into the trade show space, Technifex's break came when they landed the deal with AT&T. This lasted for 10 years.
"That sent us in lots of interesting directions," says Rock Hall. "Over the years, the emphasis shifted from events and trade shows, back to theme park work."
Theme park projects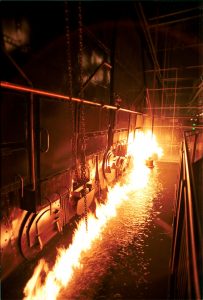 "A lot of our recent projects have been for Universal. Previous to that, in 2000 we did a major e-ticket, $40 million attraction for Fox Studios Australia. It was based on Cameron's Titanic film.
"We did a lot of work on the opening and closing ceremonies for the Olympics in 2002. In 2008, we produced the visitors' centre attraction for Niagara Falls, in Canada. And since then there have been numerous Disney and Universal shows. I was heavily involved with Volcano Bay in Florida, where we produced a lot of effects and interactives, as well as custom scenic elements.
"Last year, we produced two of the major effect elements for Universal's Kung Fu Panda. We've just finished up a bunch of work for Jurassic World. I have also been working on The Secret Life of Pets attraction."
"Monty has a lot going on, too. We also have a lot of ongoing work for a certain billionaire who has been our client for almost 15 years."
Rock Hall on retirement
Commenting on his retirement, Hall says:
"You know, I'm 68 years old, and my dream was always to retire before now. My husband's younger than me, and I want to spend some time with him while I'm healthy and can do things.
"I don't know that I'll leave the business completely. I'm going to have a consulting agreement with Technifex. I may also teach a few classes. But for now, I just need a break for a while. We're moving, not far, but it will be two hours away now instead of 10 minutes. Once I've had some downtime, I might get back into some speciality work later."
Finally, as far as his friendship with Monty Lunde is concerned, he says:
"Obviously, we'll continue our friendship, and I think we'll continue to do things in the future. I just don't know exactly how it's going to pan out yet."
A changing industry
"I still love the work," says Rock Hall. "I enjoy the people that are in this industry, and I certainly want to stay in touch, and perhaps do a little more on the creative side, for change."
"We're at such an interesting point. As people get more familiar with technology, things change.
"For a long time, people wanted to see things that were more digital, more media-driven. So a roller coaster, for instance, would be combined with immersive filmic images. For a long period, that was really hot.
"Now, we have more tools in the toolbox. Without talking too much about specific projects, we are seeing a look back towards the dark-ride philosophy, with a mix of mechanical props, combined with media-driven imagery.
"I think it's a resurgence, and we're going to see more of it."