Shain Shapiro, founder and CEO of Sound Diplomacy, explains the unique service his company provides and why every city needs a music strategy.
Bridging the gap between music and urban planning, Sound Diplomacy was set up by Shain Shapiro in 2013. The company creates and delivers strategies that increase the value of music ecosystems. Governments and the private sector look to Sound Diplomacy for advice in increasing the value of the music business economy.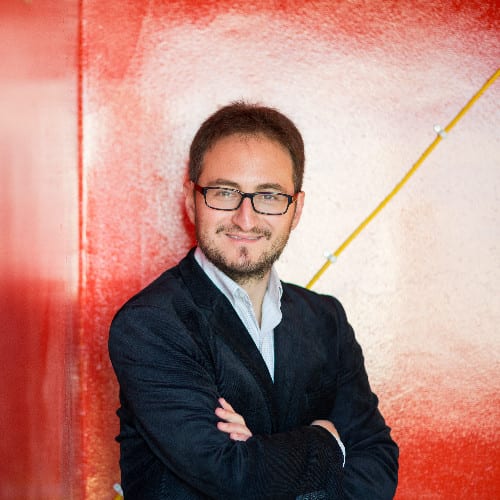 Shapiro was born in Canada and moved to the UK in 2004 to study. The majority of his professional experience was spent in the music industry.
Prior to setting up Sound Diplomacy, I was the UK and EU representative for the Canadian Independent Music Association," he said. "Which is the the independent label body for Canada and manages Music Export Canada.  Before that, I worked at record labels. I was a music journalist, I ran music venues and all sorts of things. I did whatever paid the bills, in music."
An unintentional beginning
He set up Sound Diplomacy five years ago with Canada as his first client. The company started out as a music export and trade agency.
"For a few years, we concentrated on getting developing artists abroad," Shapiro said. "Then, a couple of years ago, we kind of pivoted. Somewhat unintentionally, we got involved in a debate about the role of music development in cities."
At this point, Shapiro had just finished his PhD, which he was doing while working for the Canadians. A series of coincidences led to Sound Diplomacy setting up the Music Cities Convention. The one-day conference on music and cities was part of the Great Escape Festival; which is not only a festival for new music but also a convention for the music industry.
Music Cities Convention
"It was way more successful than we expected. We thought it was going to be a big failure because no one bought any tickets until a week before. Then it sold out and created a bit of a buzz," he said.
"We realised we had something here. Looking at the role of music in urban planning, the role of music in local and city policy; and how music then can be used as a tool to make cities better."
Fast forward a couple of years and Sound Diplomacy has run with this concept. It is now working with clients to identify and calculate the worth of music businesses in cities. Once it has this information, it progresses to policy development and strategic advice.
Through this work, Shapiro has found that arts are regarded as incidental rather than essential.
Social enterprise
"So we try to make them deliberate and intentional, and we try to write policy to protect and support them."
He added: "We are a for-profit company, but we kind of treat this as a bit of a social enterprise. Which sometimes people find a bit confusing."
Shapiro's intention is to create an ethical, inclusive set of strategies that help guide and grow music. He believes that this benefits not just the music industry but the cities and people who live in them.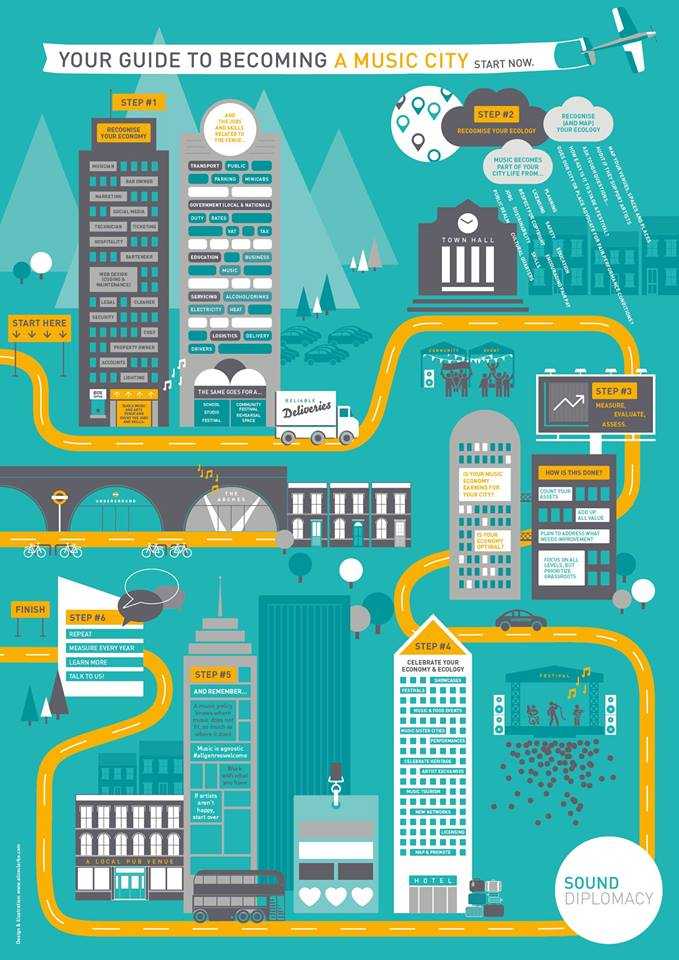 Machine learning
Throughout its process, Sound Diplomacy has to conduct large quantities of research. This is an area that Shapiro is keen to streamline.
"We have decided to create a machine learning algorithm to help us map cities better," he said.
The algorithm is a tool that can collate all the music uses in a particular city. It searches publicly available data, assesses the information and then creates a Google map of where everything is.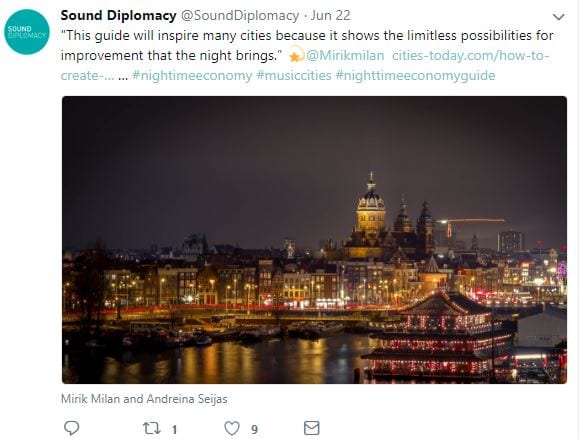 "It updates in real-time and also maps the amount of events," he explained. "How many artists are in a place. What the genres are. A couple of other things. And then we bring in our desk research, like analysing a city's policy infrastructure. Do they have this, do they not have this. How effective is their licensing system. And then we develop a profile of the city."
Over time, Sound Diplomacy is able to compare these city profiles against each other. They base the information on heads of population.
Shapiro said: "So we can go to cities and show them what they have, rather than tell them what to do."
Developing a music strategy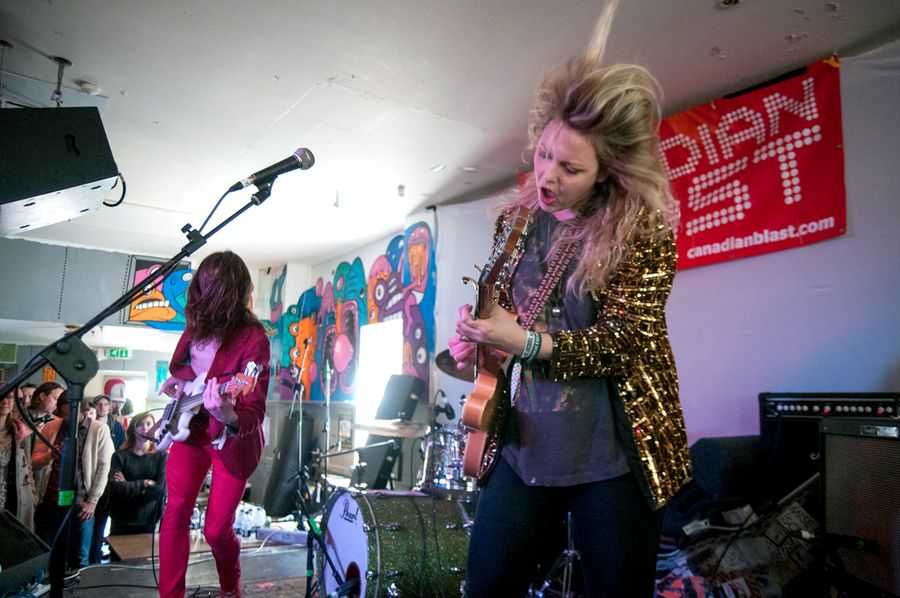 How does he set about designing a music strategy for a city? It starts with the research; where is the music and how much is it worth? Once he has those answers he can then identify the issues.
"One is health and well-being – is music being used to bring people together?", he explained. "Are there the right strategies in the public realm? Are the building codes correct so that if music happens it does so in a respectful way? All that kind of stuff contributes to health and well-being."
Once the issues are identified, the team moves on to developing a living map.
"It's how much everything is worth; it's how it all fits together," Shapiro said. "And that comes after talking to lots of people. And then it's a plan to improve what needs improving over a period of time."
This information is included on the back end of a website that Sound Diplomacy runs. Clients can log into the website to access the information.
"For example, we are doing Cardiff's music strategy. So there is a password protected back end site the council can access to look at what we're doing."
Music as a commodity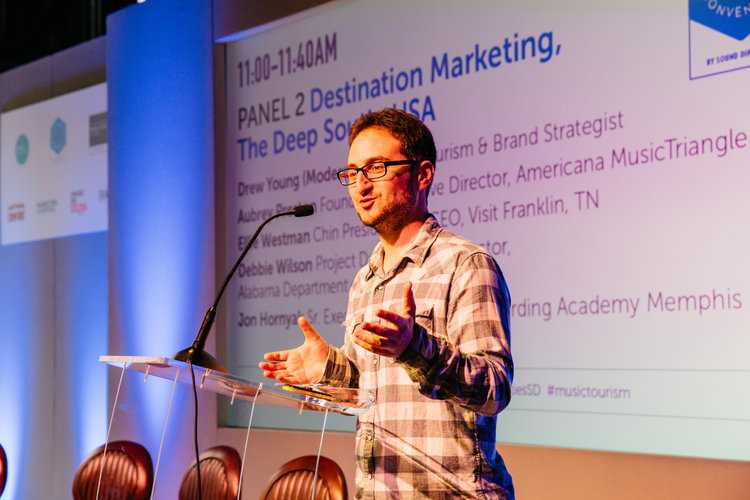 It isn't easy to convince a mayor or a city that it needs a music strategy. The idea that music is a commodity that can be exploited economically is a new one to many.
"Every city is different," Shapiro said. "But that's why we do a lot of writing and I do a lot of speaking, to communicate this value. Some get it, some don't.
"We are trying to look at the value capture quality of music. So if the music is right, everything around it is more valuable. We have statistics to prove that. Rather than tugging at the emotional heartstrings of people, we just want to prove that music is like anything else. If you strategise it, if you think about it, if you test it, if you measure it, if you manage it, then it will reap returns."
A unique business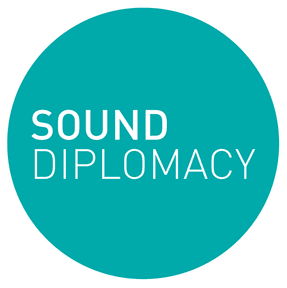 Shapiro is aware that his company is in a niche business. However, it survives because it is the best at what it does.
Sound Diplomacy is currently developing the music strategies for Cardiff, Vancouver, Brisbane and Huntsville, Alabama. In the past, it has developed an evening economy plan for Bracknell and wrote Cuba's music policy for the UN. It also helped Trinidad and Tobago, St Lucia, Peru and more develop music policies.
Shapiro also worked on the development of the Night Czar in London.
"I helped develop the job," he said. "We created the London Music Board for the Mayor of London, and have been consulting on the music policy."
The future
Looking to the future, Shapiro is planning music strategy world domination.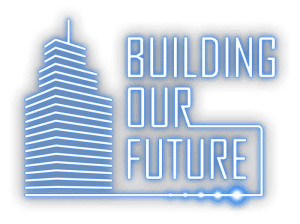 "Our goal is that every city in the world, over time, develops a music strategy," he said. "We don't have to write all of them. I'd love too but it's more important to me that cities do this."
He wants the company to become more data and insight led, so that it can show rather than tell.
"I hope Sound Diplomacy will become the leader. The one-stop-shop for when there is a question about music in this way – we have the answer."
All images courtesy of Sound Diplomacy.