Matt Barton, CEO and Managing Director of 7thSense Design, has been appointed President of the Themed Entertainment Association's (TEA) Europe and Middle East (EME) Division.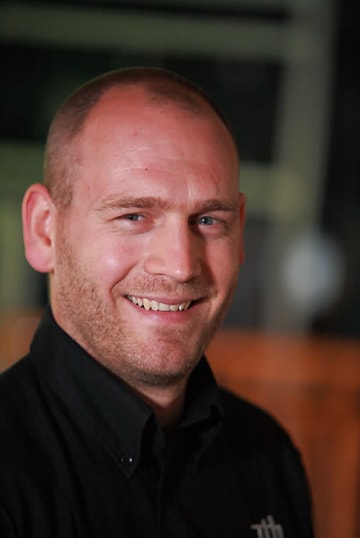 The news was announced at last week's 2017 IAAPA Attractions Expo in Orlando. Barton has been a member of the TEA EME division board for a year.
"I'm honoured to be serving as President for the TEA's EME Division," says Matt Barton. "Our members are incredibly creative, forward-thinking, innovative individuals and organisations. I look forward to being a continued part of developing an association that's engaged with our specialist industry."
Before he joined 7thSense, Matt Barton worked on display systems in the flight simulation industry in project and product management roles.
He is a keen advocate of inclusivity. In his spare time, he is a leader of a Scout Group for young people with disabilities based in Sussex, UK (2nd Chailey). Having been involved with the group for most of his life, he has witnessed many changes in the way people with disabilities are integrated into society and welcomed into a global organisation like Scouting.
Fully inclusive experiences
As an active group, 2nd Chailey has visited a range of theme parks and visitor attractions over the years. Barton has witnessed first-hand examples of inclusion and exclusion alike.
Barton says he intends to use his technology background and TEA connections to look for opportunities to promote the use of innovations available in the industry to enhance the visitor experience for everyone regardless of their needs or abilities.
The Themed Entertainment Association (TEA) is the international non-profit association representing the world's leading creators, developers, designers and producers of compelling places and experiences – worldwide.
Founded in 1991, the TEA now has over 1,300 members and four primary Divisions: Eastern North America, Western North America, Europe & Middle East, and Asia Pacific.