Academy Award–winning studios Aardman and BAFTA winning production company Independent Films claim that the new partnership will use their combined expertise to cater for projects that require both live action and animation within the same film.
"We have noticed that agencies are working on projects with a need for live action performances and animation," says Heather Wright (right), Executive Producer and Head of Partner Content at Aardman. She notes that clients are often seeking creative and financial solutions that fall outside the big post production company model.
"We believe it's often difficult for clients to find suitable solutions that incorporate both sides in this way, but we are hopeful that our partnership with Aardman will offer a solution to brands and agencies who require both live action and animation within one film," says Independent Films.
Both companies are aware that in today's economic climate budget are often tight.  The aim is to deliver "Beautifully executed content within the challenging budgets many clients have. To this end, our task as content providers is to continuously find creative solutions."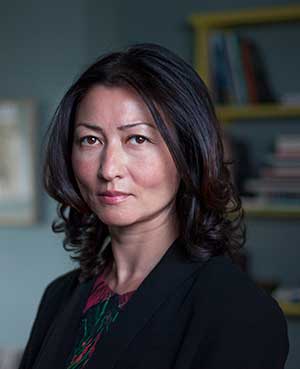 "Big ideas generated by agencies can often lead to a mismatch with what the brand is willing to do in practice," says Jani Guest (left), Managing Director of Independent Films. "How do you achieve a brilliant idea on paper when you don't necessarily have all the resources that you would want to have to do that?"
Aarman is based in Bristol where it has a full range of studios, equipment and a full service CGI animation and post and audio production capabilities. Independent Films is based in Fitzrovia, London.
"This partnership will be a seamless solution with a single point of contact either through Aardman or Independent – depending on whether the idea is live action or animation led," states a press release from the companies.
There are no plans for the companies to merge formally.