Alterface and ETF Ride Sytems have partnered to launch the new Erratic ® Ride. It is the first non-linear, interactive ride on the market.
The Erratic ride will use dynamic scene changing, in which players determine the sequence of events based on their ranking and preferences. Alterface says the innovative new ride can be installed in a relatively small space, maintaining a high throughput.
The first installation will take place at Walibi in Belgium.
The new Erratic ® Ride at Walibi will feature Popcorn Revenge ®, a proprietary IP unveiled by Alterface at AAE 2016.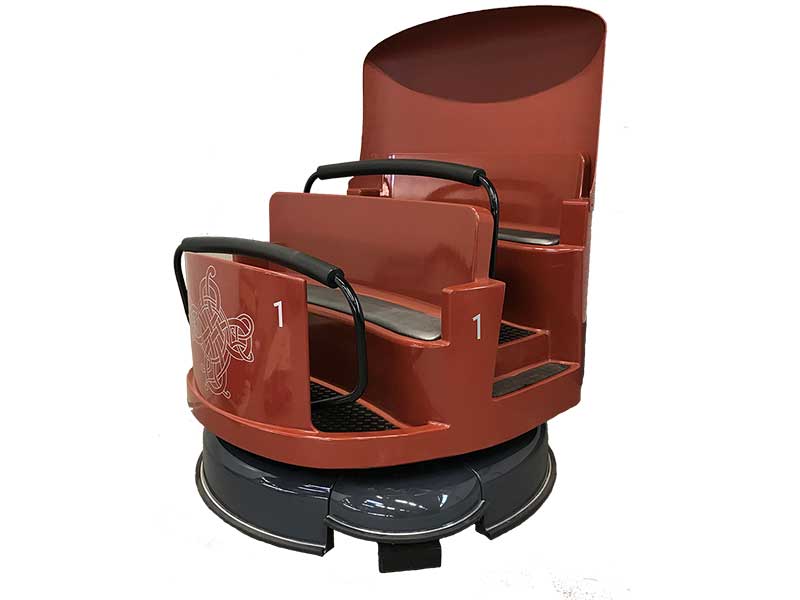 It will also feature the trackless Multi Mover vehicles by ETF in alignment with the ride's theming.
Jean-Christophe Parent, CEO of Walibi Belgium, said: "We know the Alterface team for a long time now and are impressed by their achievements. This new ride generation is refreshing and innovative. The Erratic® Ride will without any doubt be a great addition to our park. Based on Alterface's track records and the quality of our relationship, we totally trust them to deliver our visitors an experience that will be immediate, simple, playful and extremely effective!"
"After 16 years of un-demented interactive dark ride success, including Maus-au-Chocolat type rides, we felt we had to come with a new and truly 'gamechanging' concept. The storytelling capabilities of our show control technologies, combined with the unique features of ETF Multi Mover vehicles, are the key ingredients for this new exciting ride formula. The collective know-how acquired over no less than 30 successful installations allows us to rapidly define a winning concept," added Benoit 'Ben' Cornet, CEO and Founder at Alterface.
Ruud Koppens, CEO of ETF Ride Systems, explained: "The well-proven trackless Multi Mover is the perfect match for the new and dynamic Erratic® Ride. The vehicle speed, routing options, unlimited rotations of the body and reverse movements can be defined in the design phase and altered any time to operate this type of ride. The vehicles are designed to carry up to six passengers on two bench seats, each accommodating up to three persons. This adds a special dimension to the ride as guests can share experiences and fully enjoy the ride with family or friends."