A world leader in immersive entertainment experience, D-BOX Technologies Inc. (D-BOX), has powered two major attractions at the Formula One Grand Prix in Montreal.
The company was the Grand Sponsor of La Place du50e, a site specially created to celebrate the 50th anniversary of the Canadian Grand Prix.
Here, fans and stars alike, including Romain Grosjean (above) and rookie Lance Stroll (below), could enjoy the adrenaline rush provided by 4 motion racing simulators and a 32-seat motion effects theatre, all powered by D-BOX motion technology.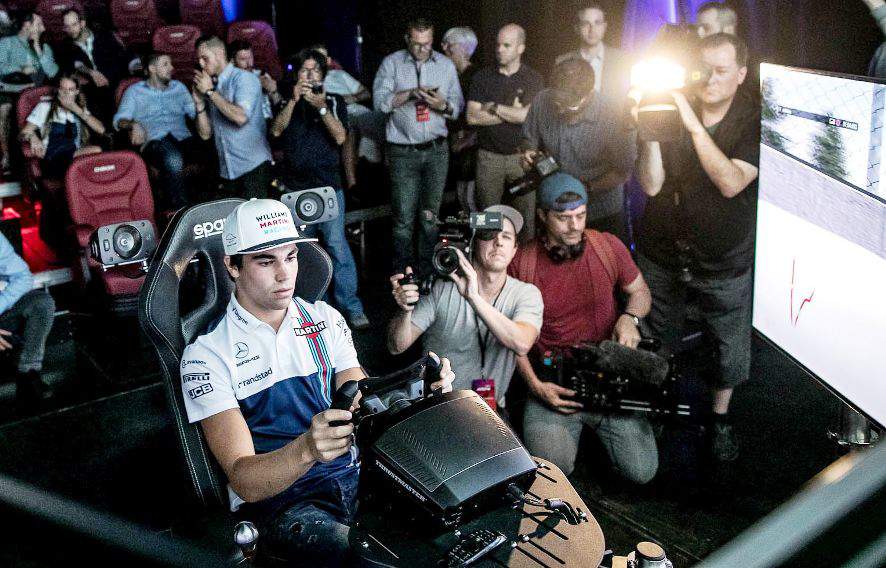 The motion racing simulators give participants a hands-on opportunity to test their skills and compete against the best drivers in the world.
With edge-of-your-seat excitement from start to finish, both experiences were designed to give race fans a chance to live the action.
D-BOX was founded in 1998 in Montreal. Recognised as an industry innovator, the company continues to push the boundaries of next-level entertainment experiences. With offices in Los Angeles and Beijing, D-BOX has established itself as a key player in entertainment-themed experiences and leading edge simulation worldwide.