GameWorks is heading to Silicon Valley, taking its eighth venue to Westfield Oakridge. The new location will feature a dedicated esports lounge and new experiences.
GameWorks, an entertainment, gaming and dining experience, will open the Westfield Oakridge attraction in winter 2019/20.
The bi-level venue in San Jose will boast a high-tech esports lounge and world-class arcade, as well as The Works Kitchen at GameWorks, and brand new attractions and technology.
Philip N Kaplan, Chairman and CEO at GameWorks, explained the decision to open a GameWorks in Silicon Valley, noting the area's "considerable number of video game publishers and technology companies".
San Jose will have world-class arcade, esports lounge
Kaplan said: "Our extensive expertise in esports, coupled with our deep gaming background, makes GameWorks a preferred entertainment and full-service dining option in the markets we serve, and we believe we will witness the same reception in Westfield Oakridge in San Jose."
Jacob Huerta, Westfield Oakridge Manager, added: "We are excited to welcome GameWorks to our center and our community. We pride ourselves in offering the best in casual dining, shopping, and entertainment for the community, and GameWorks is the perfect addition to our portfolio."
GameWorks also has locations in Virginia, Denver, Las Vegas, Cincinnati, Chicago, Seattle, and at the Mall of America in Minneapolis.
The venues all feature high-tech and high-touch esports lounges, each with approximately 20-40 PCs and consoles and around 100 of the most popular and current video games.
'The best in casual dining, shopping, and entertainment'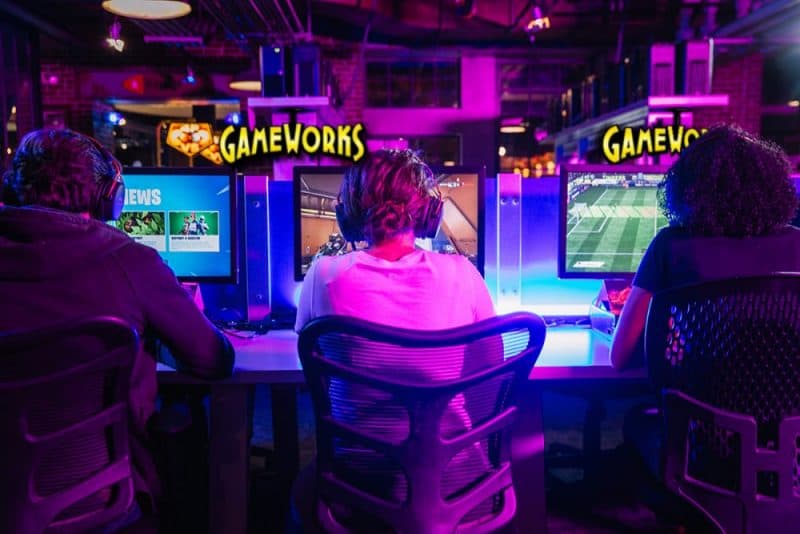 Earlier this year, GameWorks revealed it had partnered with JLL, a real estate and investment management firm, to take its entertainment centres and esports lounges to even more locations in the US.
Blooloop recently chatted to GameWorks' Philip N Kaplan about the evolution of esports, and about the company's vision and meteoric rise.
Images: GameWorks