Located at Cinemas Entertainment Lawndale 10 in downtown Chicago, the new location will complement the pair's flagship venue at the TCL Chinese Theatres in Hollywood, CA.
Described by Digital LA editor and technology blogger, Kevin Winston, as 'one of the most advanced and innovative movie theatres I've ever seen', the MX4D® Esports Theatre in Hollywood converts between 'Cinema Mode' and 'Esports Mode' in less than an hour. This flexible solution allows operators to widen their offering with esports tournaments and events, as well as benefit from dual revenue streams.
As spectators and gamers watch a tournament, the entire auditorium comes alive with motion and special effects in response to the tournament action on the screen. Over a dozen special effects enhance key moments in the gameplay.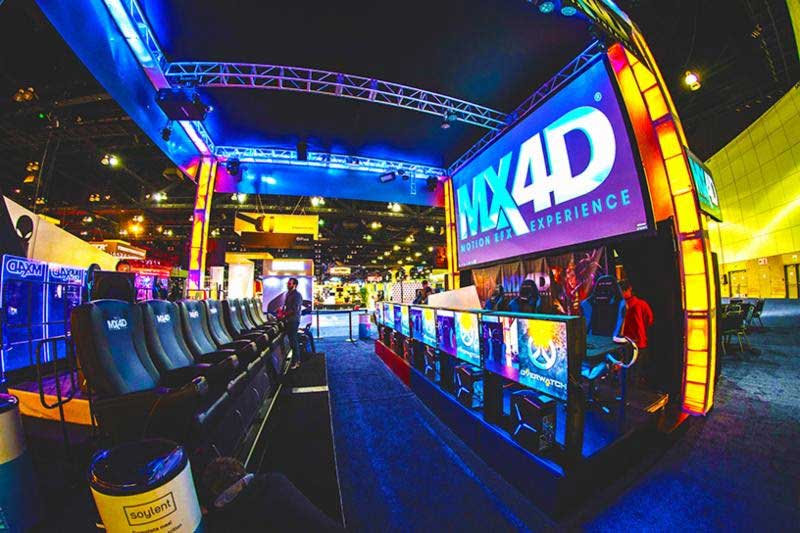 A place for gamers to meet and share their passion 
"Cinema owners are exploring new ways to appeal to our customers," explains Henry Leong, President & CEO of Cinemas Entertainment. "As esports continues its rapid expansion in the US, cinemas have a unique ability to host weekly events and tournaments through Hollywood Esports utilising MediaMation's innovative esports venue technology.
"We look forward to offering players, spectators and fans in Chicago a unique and immersive place to enjoy esports events in our new MX4D® Esports Theatre."
The first hybrid theatre was completed in late 2017 and opened with the launch of Wargaming's World of Tanks North American Championship esports event in November.
According to President & COO of TCL Chinese Theatres, Alwyn Kushner, weekday esports events have remained bouyant, attracting a regular crowd of enthusiasts. In fact, some drive over 30 miles to participate and spectate.
"We want to create a network of locations that becomes the place for gamers to meet and share their passion for gaming, tournaments and spectating," says Robert K. Laity, CEO of Hollywood Esports.
"We want a place they feel belongs to their local gaming community. The common technical infrastructure that MMI has built creates consistency across the planned 50 MX4D® Esports Theatre locations and allows cities and locations to host events easily at low cost."