Immotion Group PLC, has struck a deal with major leisure operator, Climbing Planet, to roll out ImmotionVR branded experience centres across Spain.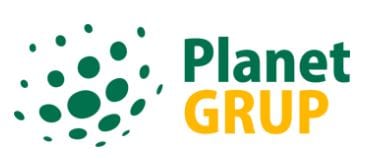 The agreement represents a new market for the UK-based immersive virtual reality (VR) 'Out of Home' entertainment company.
Climbing Planet will open and operate multiple ImmotionVR branded experience centres, as well as identifying additional supply opportunities across Spain.
Under the terms of the exclusive franchise distribution partnership, Climbing Planet will purchase the VR experience simulators from Immotion Group. Immotion will also receive an ongoing revenue share from each site.
Plans are already in place for the first ImmotionVR location in a shopping centre in the Northern Spanish city of Logrono, set to open in November 2018. This will be swiftly followed by a second centre in Barcelona in December 2018.
Climbing Planet gives customers a 'taste of the future'
With a robust knowledge of the regional market, Climbing Planet is targeting shopping centres and malls with high footfall to continue its expansion. The company is no stranger to VR, having launched the free-roaming VR experience, Zero Latency, across the Spanish mainland and Portugal.
"We see Climbing Planet as an ideal partner to introduce our VR experience centres into Spain," commented Martin Higginson, CEO of Immotion Group. "This deal will dramatically lower the cost of entering this exciting consumer market. We expect to benefit from the local knowledge that Climbing Planet benefits from, having rolled out VR experiences previously. The partnership highlights the exciting opportunities the Group continues to explore, both within and outside the UK, to allow more consumers to experience virtual reality."
According to Immotion, each centre will offer a wide range of its VR experience simulators, such as VR motorcycles and cars, and VR cinema pods. They will also feature dedicated birthday party rooms and a coffee area.
"ImmotionVR provides us with a unique opportunity to launch the ultimate VR destination, and we expect it to be one of our main concepts in the next two years," added Carles Comas, Chief Executive Officer of Climbing Planet. "Immotion Group has created an inspiring offering which fits with our passion to deliver next-generation experiences that provide customers with a taste of the future."