Intercard, a world leader in cashless technology for the attraction and amusement industry, is heading to the IAAPA FEC Summit, where it will demonstrate the latest cashless solutions.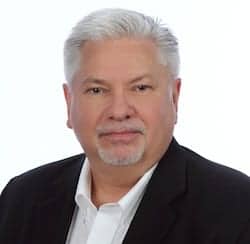 Intercard is pleased to be exhibiting at the IAAPA FEC Summit, which takes place in Stone Mountain, Georgia, USA, from 26 – 28 January 2020. The event is an opportunity for family entertainment centre (FEC) owners and operators to connect, and to explore new ideas.
The Intercard sales team will be present at the trade show, where attendees can find out more about its range of cashless solutions. North America sales manager Bill Allen and sales rep Rachelle Granger will be showcasing products such as the Edge Mobile App Collection and the iReader Impulse.
Leading the way in cashless technology
"As the evolution of family entertainment centres continues, proprietors have an increased need for cashless systems that can increase sales, boost marketing and cut expenses," says Scott Sherrod, CEO of Intercard. "Intercard introduced the first debit card reader for the amusement industry in 1989 and continues to lead the way in cashless technology with our new iReader Impulse that takes debit cards and credit cards."
iReader Impulse is a first-of-its-kind solution which allows operations to take payment from credit cards, allowing customers to seamlessly gain access to games. Also on show at the event will be the Edge Mobile App Collection, a set of tools which helps operators to track and manage arcade games, manage game cards and monitor inventory.  Attendees can arrange a meeting with the team at the show by email.
Intercard recently installed cashless technology at Antic's Land, the largest indoor theme park in the United Arab Emirates. It also had a successful visit to IAAPA Expo in Orlando last year, where it launched the new iReader Impluse with the invention of a new signature cocktail.