Kraftwerk Living Technologies, a leading-edge AV systems integrator, has been honoured with an Inavation Award for its unique 5D theatre attractions in Changsha, China.
Kraftwerk Living Technologies is proud to announce that it has won an Inavation Award in the category of "Leisure & Entertainment Facility" for its cutting-edge multisensory theatre attraction, Magic Glaze 5D, located at the Tonguan Kiln International Cultural and Tourism Center in Changsha.
Inavation Awards are globally respected and are presented at a ceremony during the annual Integrated Systems Europe (ISE) show. The prize-winning project is the largest contract that Kraftwerk Living Technologies has taken on to date. This theatre attraction supports up to 800 guests, who enjoy a stunning 3D film presented on an immersive 360° dome screen along with special effects and SFX Motion Seats.
A special project
The company was the design-build vendor for the entire venue and was responsible for the technical design, detailed planning, supply, integration, programming and commissioning of the theatre attraction. It also worked closely with LSK Hong Kong and Prana Studios Los Angeles.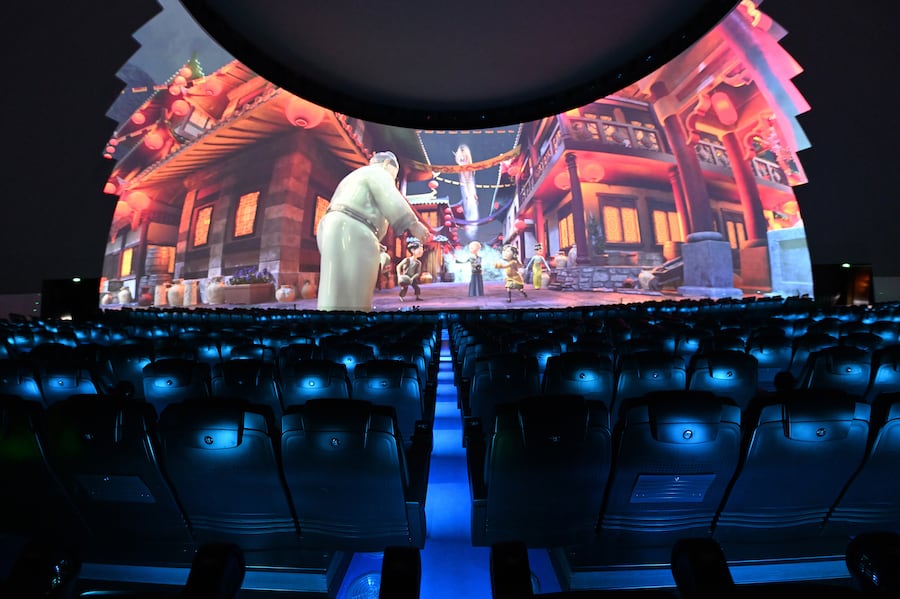 "What is special about this theatre project is the seamless integration of the main theme – porcelain craftsmanship – into the 1.1 km2 cultural centre," says Manfred Meier, Managing Partner and CEO at Kraftwerk LT.
"When entering the theatre, you walk into the interior of a flaming oven – realized with scenic lighting, complex projection technology, special effects as well as 1,600 audio speakers for acoustic support. With this 'flaming' atmosphere, the stage is set for an unforgettable experience."
Inavation Awards
The Inavation Awards are the benchmark for system integrators, consultants and technology managers throughout Europe, the Middle East, Africa and beyond. Presented at ISE each year, the awards are powered by Inavate Magazine. They celebrate achievements in AV design, integration and management around the world. 300 projects were entered in total, with 81 projects named as finalists and 12 entries taking the top prizes.
Christian Hofer, Managing Partner and CTO at Kraftwerk LT accepted the award on behalf of the company. He says: "Winning an Inavation Award this year and the fourth overall was a very special highlight for us. We are incredibly proud and happy, and would like to share these honors with everyone involved in this unique project."
This is the fourth time that Kraftwerk Living Technologies has been recognised with an Inavation Award. It is also the second time that Magic Glaze 5D has been honoured, after winning the Asia Attractions Golden Crown Awards in December 2019.
The company also recently unveiled its new servo-electric SFX eMotion Seats, an electric drive version of its high-quality motion seat range, ideal for smaller venues