Creator of multisensory immersive experiences, Laservision Mega Media has scooped three 'Stevies' at the 14th Annual International Business Awards in Barcelona.
The Australian company struck gold for both Creative Department of the Year and Technical Innovation of the Year.
It was also presented with a Silver award as Creative Team of the Year for the creation of its record-breaking, multi-media spectacular installation in Dubai, IMAGINE.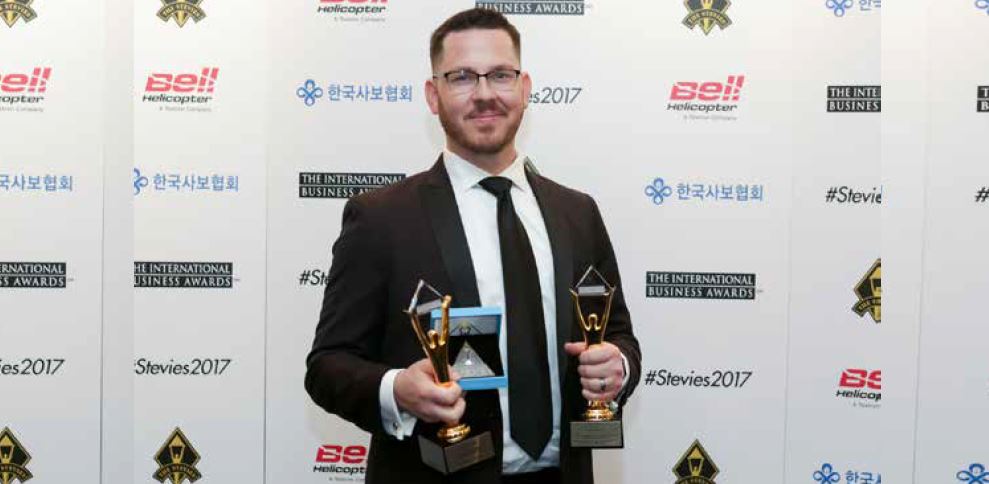 Created for Dubai Festival City, IMAGINE holds two Guinness World Records – one for World's Largest Water Screen Projection, and the second for the World's Largest Permanent Projection Mapping.
Four years in development, the project involves projection-mapping technologies, high-definition water-screens, multi-coloured fountains and laser designs culminating in a spectacular permanent, immersive tourism attraction.
IMAGINE – a massive challenge
Using 4,857 square metres of Dubai's InterContinental Hotel as its canvas, IMAGINE employs 60 high-definition projectors. The installation pushes engineering expertise and creativity to its limits to provide a reliable, repeatable and reprogrammable solution every night of the year.
According to Laservision's CEO and General Manager, Shannon Brooks, achieving perfect alignment and synchronisation at all times was a massive challenge since nothing similar on such a large scale had been attempted before.
"Unlike many event-based projection-mapping solutions that might run over the course of a day or a few weeks, the engineering and technology used in our solution needed to provide consistent and reliable results throughout the year and for years to come every night of the week," explained Brooks.
"You can't do this without a great team of talented people and winning these awards is a demonstration of what Australian technology can give the world."
Founded 36 years ago, Laservision weaves sensory experiences from light, water, fire and other high impact mediums to engage audiences with local environments and create lasting memories.
The company's Mega Media entertainment solutions encompass permanent attractions, architectural lighting and special events. Laservision offers a complete suite of services and products including conceptual development, creative production, technical engineering, research and development, project management, operational and maintenance support services.