MediaMation Inc., a leader in immersion entertainment technology, has been continuing to innovate despite the challenges presented by the global pandemic and is now celebrating a number of new installations and projects with trusted partners and clients. As the entertainment industry begins to recover, new solutions will help providers to bounce back.
New MX4D theatres
In the Netherlands, MediaMation has worked with Kinepolis Group, a popular theatre chain with locations across the EU. This is a company with a history of providing quality experiences to its customers. This, together with its strong theatre branding, has allowed it to stay ahead of competitors in Europe.
The group opened an MX4D Motion EFX Theatre at Kinepolis Jaarbeurs Utrecht in 2019 and is now planning to launch a second MX4D Theatre in Leidschendam as well.
Meanwhile, in France, Cinemovida did not rest on its laurels during the pandemic either. Instead, it used the downtime to look at the future of cinema and decided to invest in the latest theatre innovations, in order to be ready for an entertainment-hungry audience once lockdowns lifted. Visitors to its location in Perpignan can now enjoy a 60-seat MX4D theatre.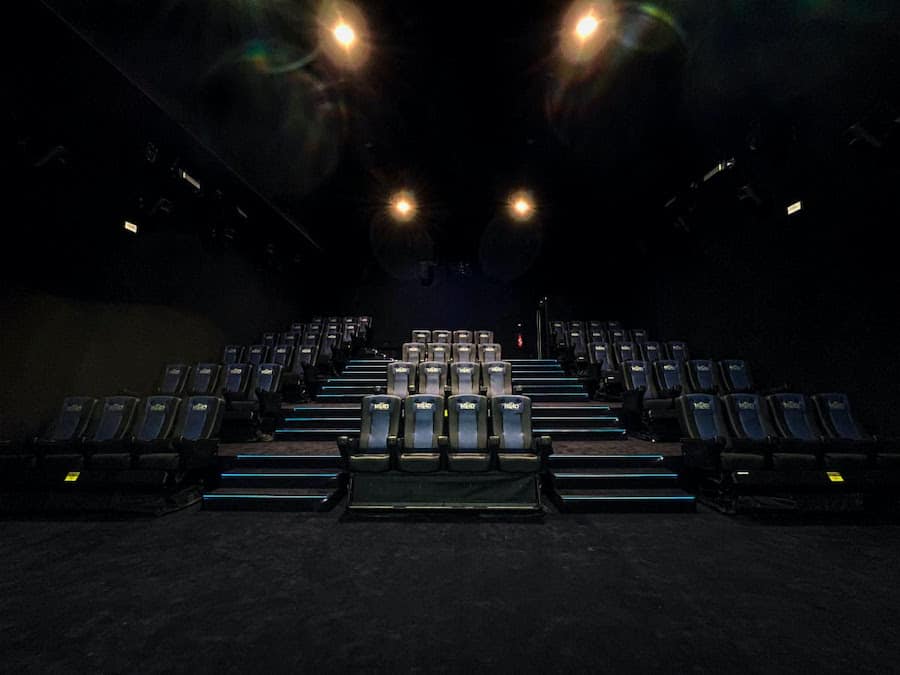 "Our audience is thrilled so far with our brand new MX4D theatre and it's a pleasure for us to see those large smiles in such a pandemic context," says Secretary-General of Cinemovida, Stephan Miché.
Last year, MediaMation worked on the renovation of the historic Centennial Fountain in Torrance, California. For this project, the company collaborated with Freeport Fountains to bring the Centennial Fountain in West Palm Beach back to life, choreographing it to fit with a new soundtrack, in order to create a unique light and water show. The new show first took place on 3 December 2019, in front of an enthusiastic crowd.
In the midst of the pandemic, the company also launched the SafeTSeat plexiglass barrier, which can be installed between seats, allowing visitors to maintain social distancing and stay safe.