Painting with Light, a lighting and multimedia expert, has designed a festive WinterGlow trail in Bruges, Belgium.
Painting with Light has designed and put into place ten installations across Bruges for the latest iteration of the Belgian city's popular WinterGlow light trail. Following on from the success of the event last year, the new WinterGlow installation includes extra safety measures in reaction to the pandemic, with a walking experience along a specified route around the city.
The content and design for the trail were developed by Painting with Light, working closely with local artists, schools, youth and cultural organisations.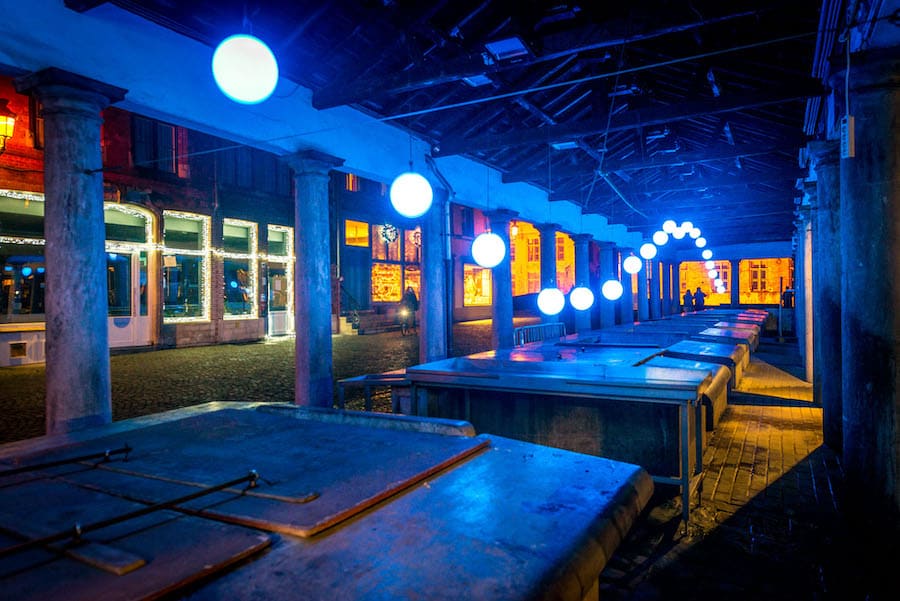 Festive and inspiring
Luc Peumans, CEO of Painting with Light, says: "This edition is smaller but surely as festive and inspiring as the previous one. By combining art light installations, mood lighting and projection, visitors are immersed during the cold winter months into a warm glow of light spread across the entire trail, extending the experience upon reaching the final destination.
"The project comprises a series of elegant, eye-catching, ephemeral and different lighting and projection-mapped installations, featuring thousands of LED-lights, spots and blacklights."
"We opted this year for 10 installations and locations for a cosy evening walk through the city of Bruges", says Lieve Moeremans of Brugge Plus. "Last August we commissioned Painting with Light with this project as they had successfully implemented the previous edition.
"This year there was no skating area, Christmas market or winter bar, yet we succeeded in creating a safe and magical evening activity. More than ever, people need light, hope and connection in these times."
An immersive light show
This year's WinterGlow trail includes an app which helps visitors to follow the installation around the bridges, gates and parks of the historic city, allowing them to begin or end the experience at any time or place.
The trail includes projections of winter scenes at 't Zand, by local artist Sammy Slabbinck, while the Onze-Lieve-Vrouwe cathedral comes to life with creative light animation. The attraction also pays homage to the city's lacemaking tradition, as well as featuring a ceiling of floating lights on the Dijver.
There is also a kinetic light installation on the Vismarkt, where wavering light bulbs communicate the connection between the city and the ocean. Visitors can enjoy a lit-up group of trees, where the lights showcase the natural connections and networks between the trunks and the roots, as well as enjoying a mysterious forest of lights at the Square at Bruges Station.
"The Painting with Light team succeeded in presenting so many different works in a unified way, applying creative solutions to energise a wide variety of spaces," says Peumans.
"We needed to keep up with the pace of all historic spaces and adhere to safety measures, which represented an extra challenge for this edition. We are all very pleased to close a very difficult period in such a nice way and share it with so many people, transitioning us into a hopeful and promising new year."
Last year, Painting with Light announced that it had launched a new Virtual Event Expo platform for COVID-proof events.