accesso has announced the appointment of Paul Noland as CEO, as Steve Brown steps down.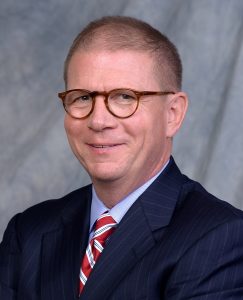 Noland, currently president and CEO of the International Association of Amusement Parks and Attractions (IAAPA) will formally succeed Steve Brown as accesso chief executive officer from April 9, 2018.
Commenting on the announcement, Tom Burnet, chairman of accesso, said, "We thank Steve for the outstanding contribution he has made to accesso's prosperity during his tenure.  His leadership, vision and drive have been fundamental to the creation of today's global and integrated accesso and I have enjoyed working with him enormously. His decision to stay on as an advisor to Paul and the Board will ensure a smooth transition and we wish him all the best in his next endeavors.
"We believe that Paul's unmatched track record, industry knowledge, relationships and passion for excellence make him exactly the right person to lead the next phase of our growth," Burnet added. "I look forward to working closely with him as we continue to execute on our ambitious plans."
Brown added, "I am excited to see the company that I have helped to build continue forward under the leadership of a person I have known, trusted and worked with for more than 20 years.  I can think of no one better suited to lead accesso to a position of international prominence than Paul Noland."
Noland was appointed IAAPA president in 2013 and has worked to help the organization continue its growth as the largest international trade association for amusement facilities and attractions worldwide.  Prior to his role at IAAPA, Noland spent 16 years in senior executive roles with Walt Disney Parks and Resorts.  He also has held leadership roles with Marriott International.
He joins accesso at an exciting time, with the recent acquisitions of Ingresso and The Experience EngineTM (TE2).
Noland said, "I'm thrilled to be joining accesso at such an exciting time in its development," said. "The accesso team has built a fantastic business and I look forward to bringing my experience to bear in driving it forward. My background across the industry gives me a full sense of the opportunity accesso has before it, and with the combination of outstanding technology and fantastic people already in place, I'm full of excitement about the future."