Smart Monkeys, the show control specialist, has announced the addition of Joy Burke to the team. She takes on the role of Senior Manager of Special Projects and brings extensive market expertise.
Smart Monkeys, Inc. is pleased to welcome Joy Burke to the company in a new position – Senior Manager of Special Projects. Burke joins the Smart Monkey from Alcorn McBride, where she has spent 16 years working in design and product engineering.
Burke will be based in Orlando, and her key responsibility will be to drive business development in the local area. She will also take on a leadership role within the company, focused on the development of relationships with third-party solution providers for ISAAC. This is Smart Monkeys' integrated scheduling and automation control platform.
Extensive knowledge and experience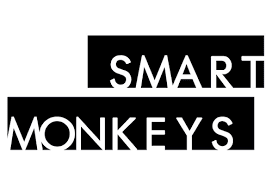 Burke holds an MS in Industrial and Systems Engineering from the University of Florida. She is also currently studying for her MBA at UF's Warrington College of Business. In 2017, she achieved PE certification by the Florida Board of Professional Engineers. She went on to earn AVIXA CTS status in June 2019. Burke currently serves on the board of the Societ of Women Engineers of Central Florida.
Burke joined Alcorn McBride in 2003, where she began as a Design Engineer. She then became Senior Product Engineer in 2014, leading the software team and supporting in-field installations. For the previous ten months, she has been taking on the role of Senior Software Engineering Manager.
A natural progression
"Joy's knowledge and ties to the industry add tremendous value to the services we offer our customers, and establishing a presence in the Orlando area is a natural progression for our company. We are proud to have her onboard representing and participating in our vision," says Alan Anderson, Managing Partner at Smart Monkeys, Inc.
"I have always admired the Smart Monkeys team and am delighted to be working with such a talented group of people," says Burke.  "My experience in the themed entertainment industry will be a good resource for Smart Monkeys, especially for their Orlando-area projects.  It's an amazingly fun industry, and I'll be building on the relationships I've already formed in that field.
"I'm also excited to be working with the team that's using some of the most cutting-edge programming languages and technologies in the continuing development of ISAAC.  I'll be using my experience in product engineering to take the lead in collaborating with ISAAC's third-party partners and expand our network of vendors."
"I am thrilled that Joy is joining our team," adds Stephan Villet, Managing Partner at Smart Monkeys, Inc. "She shares our values and our focus on innovation and will bring astonishing engineering and management experience to our ISAAC team.  She has shown herself to be an extraordinary leader throughout her career and has a proven track record."
Smart Monkeys recently added five plug-ins to its growing collection available for Medialon products. These offer easier programming, shorter code and faster computation.