Sviatovid from master projection designer Bart Kresa and a projection mapping display on a new hotel next to Amsterdam's RAI exhibition centre will be highlights of next month's ISE trade show.
Integrated Systems Europe, the world's largest audiovisual and systems integration show, takes place at the RAI from Tuesday to Friday, February 5 to 8. On the final morning of the show, blooloop will be hosting the half-day attractionsTECH conference.
Each evening, from 15:00 to 20:00, the exterior of the Amsterdam RAI hotel adjacent to the exhibition centre will showcase specially created projection mapped content. This will include live feeds from the show floor. It will be delivered by ISE 2019 technology partner Green Hippo. It will work alongside hire and production experts LANG. Lang is a long-term ISE technology partner and platinum sponsor of the event.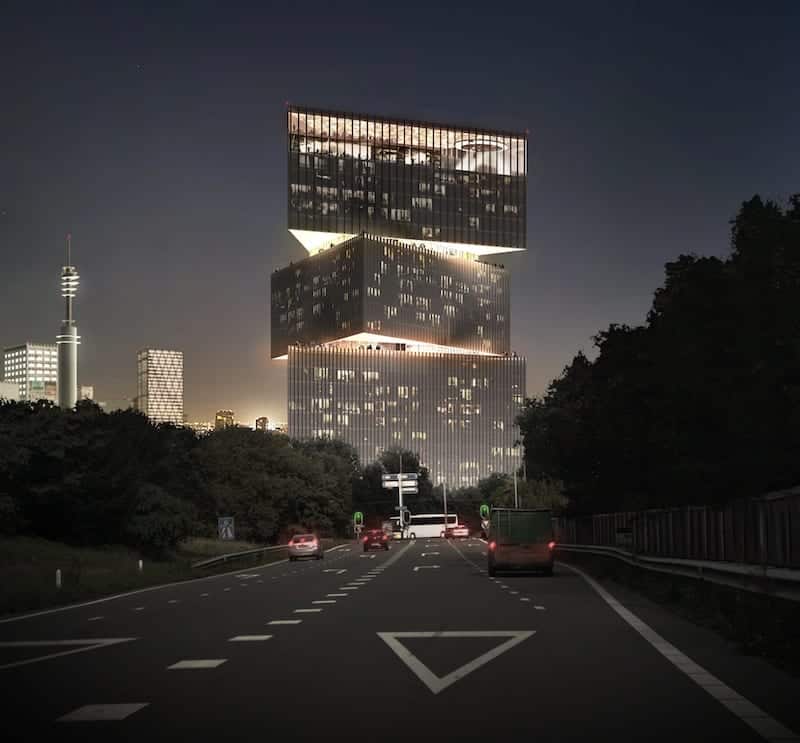 The 25-storey, 650-room hotel has been developed by real estate developers COD and Being Development, NH Hotel Group and architects OMA. Content for the daily projection mapping display will be focused on the concept of diversity. Showcasing popular media manipulation and projection techniques, it will also highlight the construction and design behind the nhow hotel.
Technical challenge
To turn the the glass façade of the building into a suitable projection surface, LANG is working with ProDisplay to implement a 'foiling' of the interior surfaces. A total of 14 Panasonic PT-RZ31K projectors will provide around 400,000 lumens. Using Hippotizer V4+ Media Servers, Green Hippo's 3D mapping applications will be used to map live data visualisations, custom content and perspeisective mapping onto the outside of the hotel.
"This unique showcase brings together the elements that make ISE such a special occasion. The harnessing of state-of-the-art technology with some of the world's finest creative minds and production experts to creative a unique, immersive experience," says Mike Blackman. He is managing director of Integrated Systems Events, the producer of ISE. "It's an exciting addition to ISE 2019."
Bart Kresa to deliver ISE Opening Address, Sviatovid displayed
Attendees are also promised another projection mapping showpiece during the week. Sviatovid is the newest piece from master projection designer Bart Kresa. It will be on display outside Hall 1 and 2 throughout ISE. Kresa will also give the ISE 2019 Opening Address on the eve of the show. This will take place at 18:00 on Monday, February 4, at the Forum, RAI Amsterdam.
A 5-metre tall projection sculpture, Sviatovid is the successor to the iconic Shogyo Mujo. This debuted at the Burning Man Festival in Nevada back in 2014. The new sculpture is set to create a new benchmark in audio visual art. It will be illuminated through 360° in True 4K using four Panasonic PT-RQ32 4K, 30,000lm laser projectors. Following ISE, the sculpture will go to the Centre for the Meeting of Cultures in Lublin, Poland. This is Kresa's home town.
Images courtesy OMA and Studio Jeroen Prins