The Giant Company, an Irish-based organisation working in concert with cities, embassies, and leaders across the globe, has signed a collaboration agreement to develop and globally roll out its concept.
Paddy Dunning, CEO of The Giant Company, based in Dublin, and Manfred Meier, CEO of Austrian company Kraftwerk Living Technologies have agreed to develop The Giant visitor attraction globally.
Kraftwerk Living Technologies is a global systems integrator for audiovisual solutions. The firm creates dynamic and innovative exhibition content including flying theatres and dark rides for attractions around the world. Kraftwerk recently designed and implemented multimedia components of the award-winning Saudi Arabian Pavilion at Dubai Expo 2020.
Record-breaking structure
The Giant is planned to become the world's tallest moving statue, providing opportunities as a unique digital billboard with its LED matrix skin that instantly transforms into a myriad of visual content.
Full-body images of visitors can be scanned and be mapped, providing the opportunity for "sensational selfies" on the ten-story tall statue. It will be able to transform into any image, sing and speak.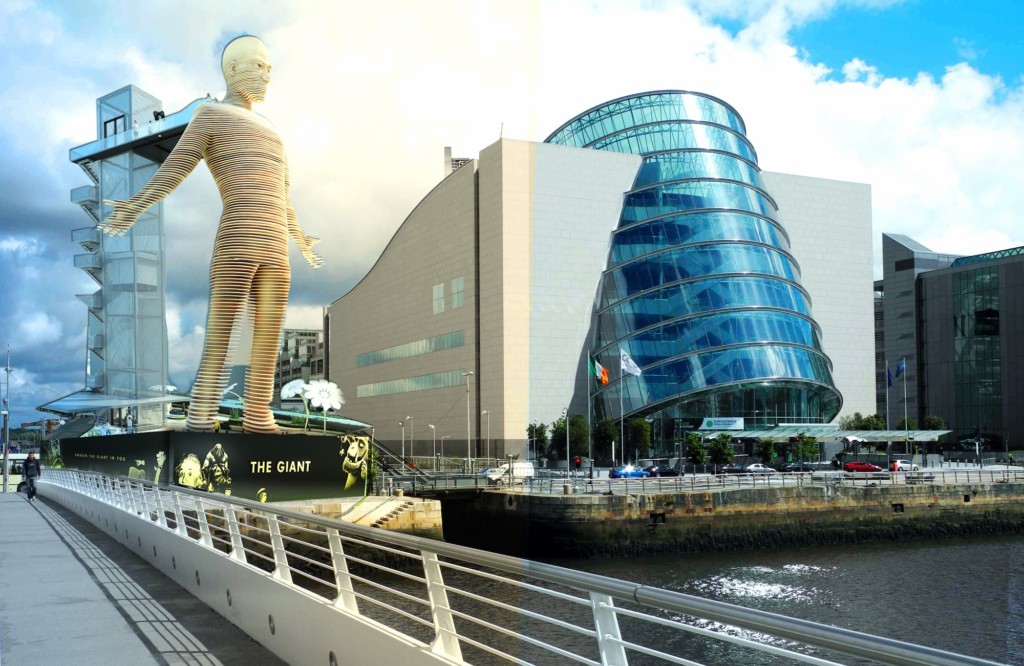 The installation will allow visitors to view the city from the shoulders of a Giant as well as host a high tech museum and exhibits. The base of the giant can become a stage for performances and presentations, whilst a roof garden can cater for dining, retail, entertainment and special events.
"Nothing like it"
Dunning says "We are delighted to embark on this journey with Manfred and his brilliant team at Kraftwerk to implement the audiovisual and interactive elements of The Giant and to work together to create an exhibition that is exhilarating, educational and absorbing.
"The Giant will enhance cityscapes across the globe and be a model for sustainability and the development of human potential. There's nothing like it on the planet."
Planned for dozens of cities around the world, The Giant Company is currently seeking sites globally. Completing the project design team are Berlin-based architecture studio, dan pearlman which recently completed a project at Schwerin Zoo, Germany, engineering firm WSP and technology design boutique, Responsive Space.
Earlier this year, The Giant Company presented a prototype of The Giant at IAAPA Expo Europe.