TOCA Football, the world's leading technology-enabled soccer experience company, is set to take its TOCA Social entertainment venues to the US, starting in early 2023. The expansion follows the successful launch of TOCA Social at The O2 in London.
TOCA Social is opening in Dallas in early 2023. The new attraction will boast soccer-themed entertainment and immersive games powered by TOCA's innovative technology, as well as F&B.
"We are thrilled to be bringing TOCA Social to the US and providing soccer fans with a truly unique and entertaining offering," said Yoshi Maruyama, TOCA's CEO.
"Guests will be able to experience soccer in a new and innovative way, while socializing with friends over drinks and world-class cuisine. With games designed for all ages and abilities, TOCA Social truly is one of a kind and we are excited to keep expanding."
Technology-enabled soccer experiences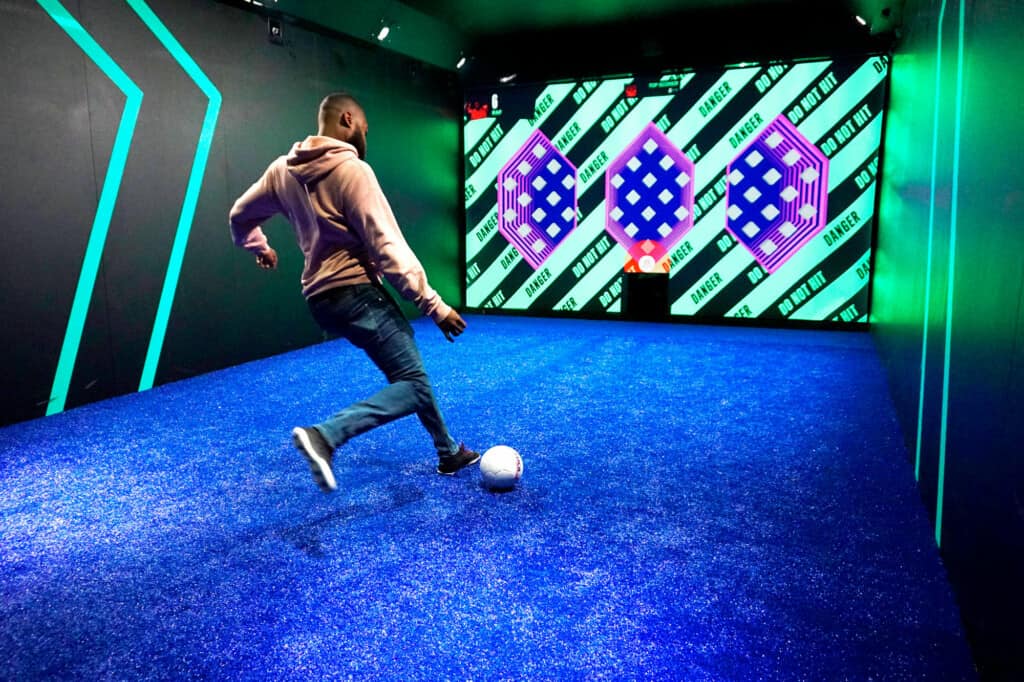 TOCA is the world's only technology-enabled soccer experiences and entertainment company. TOCA Social opened its first location in August 2021 at The O2. It has welcomed more than 25,000 visitors per month, with more than 5 million balls kicked to date.
"TOCA experiences are all about enjoying soccer regardless of your skill level and TOCA Social takes that a step further by offering a fun, social environment in addition to gamifying soccer in a new and casual way," said Erik Anderson, TOCA's co-chairman.
"We've seen great success with TOCA Social in the UK and look forward to keeping that momentum going here in the United States."
By the end of 2023, TOCA plans to operate five TOCA Social attractions. TOCA Football was founded in 2014 by Eddie Lewis.
Images: TOCA