Award-winning attraction developer, Triotech, and W.A. Alter, Inc. are set to launch the world's first 3D flying theatre at Pier 39 this summer.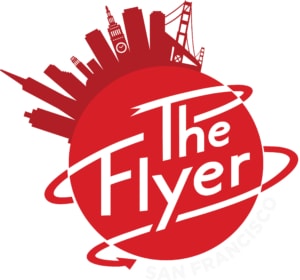 The Flyer – San Francisco combines sweeping real-life cinematography blended with computer-generated imagery (CGI) to take guests soaring over the city and wider Bay Area.
Drones and helicopters were used to capture state-of-the-art high-definition film footage, giving guests a whole new perspective on iconic landmarks such as the city's Golden Gate Bridge.
"Through our partnership with Triotech, we have spent nearly two years researching and developing multi-sensorial effects in tandem with 3D high definition cutting-edge technology," explains John Alter, of W.A. Alter, Inc.
The digital projections are by Christie, a world leader in digital projection and display technologies.
"The overall movie-like originality of The Flyer – San Francisco will create an unforgettable guest experience that will have audiences, quite literally, on the edge of their seats," adds Alter. "We look forward to welcoming guests from around the globe!"
The Flyer takes guests on a six-minute 3D flight over San Francisco's  iconic landmarks
The attraction begins with an engaging pre-show experience, giving guests the chance to take a souvenir photo superimposed over spectacular images from the movie.
Once guests are seated, the floors will slip away, leaving up to 28 guests suspended in front of the huge 1100 square foot (50ft by 22ft) curved screen. The immersive, multimedia experience takes them on a six-minute 3D flight over the Golden Gate Bridge, Alcatraz, Coit Tower, Marin Headlands, Chinatown, the Castro, and more. According to Triotech, guests will also catch sight of some of the Bay Area's best performers and personalities from all over the city.
Immediately following the experience, guests can buy their souvenir photo and other exclusive merchandise in the gift shop.
"The anticipation grows as we prepare to welcome guests to The Flyer – San Francisco," comments Ernest Yale, President & CEO of Triotech. "Along with W.A. Alter, Inc., we've been working with the best in the business to create a thrilling ride that is a love story to one of the most beautiful cities in the world."