B&B Theatres has announced plans to build a state-of-the-art luxury entertainment centre. Twin Creeks B&B Plaza in Kansas City's Northland will include bowling, movies and an arcade.
The attraction will be similar to the Ankeny, Iowa offering, which features a 12-lane bowling alley, restaurant, 12-screen theatre, and arcade.
Twin Creeks B&B Plaza will include a 12-lane bowling alley, each with video walls, and an arcade with the latest gameplay attractions where players can earn points and redeem them for prizes. It will also house an eight-screen theatre, as well as B&B's Marquee Bar and Grille.
Platte County Economic Development Council executive director, Alicia Stephens, said: "Twin Creeks Village and the Twin Creeks B&B Plaza will add more entertainment, shopping, and dining options to the area, which includes the proposed Northland Sports Complex, a Platte County R3 School site and Costco."
Twin Creeks B&B Plaza to parallel Ankeny, Iowa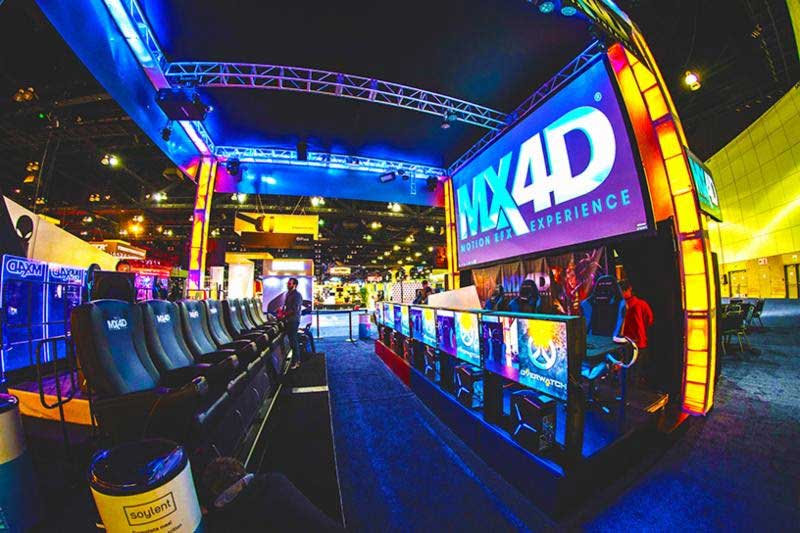 B&B Theatres President and CEO, Bob Bagby, added: "I am excited to bring this concept to our Kansas City guests as well as those who will be visiting the soccer fields.
"We've had great success at our Ankeny, Iowa luxury entertainment center (LEC) and can't wait to unveil this concept in my hometown.
"We will also use this LEC as a B&B staff training center and as a place to try out new forms of entertainment in line with our plan to develop several similar complexes across the nation in the future."
MediaMation MX4D at B&B Theatres
In December, B&B Theatres opened its latest MediaMation MX4D theatre in Ankeny, after successfully opening MX4D theatres in Tulsa, Oklahoma; Shawnee, Kansas; and Lee's Summit and Liberty, Missouri.
B&B Theatres hopes to open the Twin Creeks B&B Plaza in late 2020.
Images: B&B Theatres