Augmented reality, virtual reality, and other high-tech immersive exhibits are taking attractions to the next level when it comes to visitor experiences. But classic audio tours are far from obsolete. In fact, audiences are tuning in now more than ever. Go ahead, we're listening.
By Lexie Sharabianlou, Guru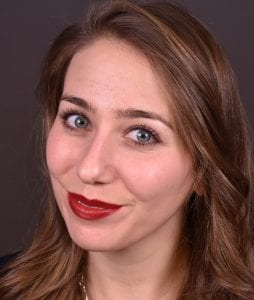 In the last few years, audio content has seen an incredible renaissance in cultural relevance. Podcasts and audiobooks are discussed at office lunch tables, listened to on commutes and trips to the gym, and episode downloads are anxiously awaited each week.
Between 2013 and 2018, audiobook sales doubled. According to a 2017 study, 25% of individuals aged 18-29 said they had listened to an audiobook in the last twelve months, up from 16% in 2016.
A 2019 CBS poll revealed that more than 60% of participants said that they listen to podcasts. That's a lot of listening. Audio content is reaching across generations and demographics to create a new consumer base of audiophiles, open to new types of audio tours.  
So are audio tours still relevant in this age of constantly advancing entertainment technology? Absolutely.
Visitors to museums, attractions, and cultural institutions are perfectly primed to enjoy (and even seek out) audio tours. But as audio rises as a medium for consuming content, so do consumer expectations. Innovative storytelling and soundscaping techniques are outshining the audio tours of yesteryear.
This isn't your grandma's audio tour
Sound effects, dialogue, narratives, oral histories, and background music are the new standard for audio content. Forward-thinking institutions have picked up on the evolution of audio and curated their listening content for this growing audience. Here are some inspiring examples of how museums have tuned into the renaissance of audio tours! 
Eavesdrop on a Painting at Nelson-Atkins Museum of Art
At The Nelson-Atkins Museum of Art, visitors can eavesdrop on a dinner party that takes place within a painting. Using the museum's audio tour devices, visitors can listen in on Gustave Caillebotte's "Portrait of Richard Gallo." The subtle sound effects of glasses, laughter, and conversation transport the listener into the world of the painting. The overheard conversation also reveals fascinating facts. These include why "poubelle" is the French word for "trash can" and why "rags" is a nickname for newspapers.
The Getty Villa: The Demigods: An Audio Tour from the World of Percy Jackson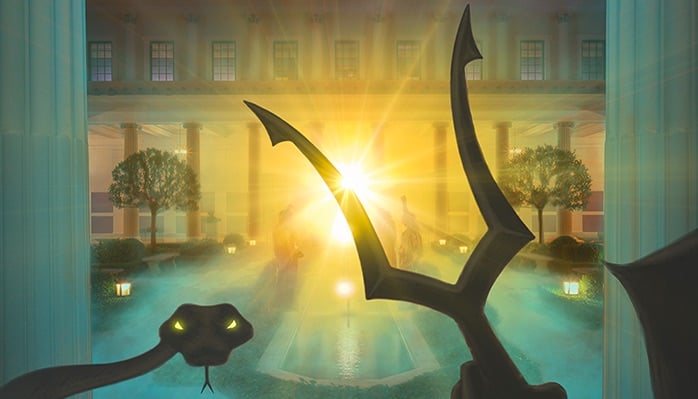 At the start of this Getty Villa audio tour, a unique guide greets visitors. A young demi-god from Camp Half Blood, who suspects they might be demi-gods too! Inspired by the Percy Jackson novels, the Getty Villas created a choose-your-own-adventure audio experience that can be enjoyed by all ages. With the help of their demi-god guide, visitors must discover the identity of their godly parent. The audio tour pairs with a personality test, so each visitor can control their own outcome. As visitors are guided through the Villa, art and sculptures depicting figures from Roman and Greek myths give clues, stories, and more. 
San Diego Museum of Art's Epic Tales
Last summer, San Diego Museum of Art gave voice to epics and legends in their exhibition titled, Epic Tales of Ancient India. The exhibition featured art and legends from Ancient India like The Ramayana, as well as ancient Iran's famous Shahnameh, (the Book of Kings). The museum worked with their mobile app provider, Guru, to develop an immersive story experience through user-friendly tech and content.
The SDMA app includes location-aware and phone-to-ear listening features. Visitors can follow the sequence of the pieces, moving through the museum as the tale unfolded in their ears. The content developers incorporated dialogue, sound effects, and regional music to craft a captivating story scape. They even interviewed native speakers of the stories to emphasize the humor, emotion, and unique characters in the tales.
Key takeaway: KEEP the audio tours and KEEP UP with the tech 
Museum-goers are more ready than ever to listen and engage with audio tours. So make sure you rise to the occasion with storytelling and audio techniques that will immerse, excite, and inspire listeners.